The battle for votes is back in Delhi after the Assembly Elections in 2013 ended up with a hung verdict. Though the Aam Aadmi Party (AAP) did manage to form a government with outside support from the Congress, but it was in power for just 49 days before party convenor and chief minister Arvind Kejriwal quit.
Now, his eyes are again set on February 7 when the Delhiites vote, and on February 10 when the verdict will be out.
While the AAP's challenger this time too is same, the Bharatiya Janata Party (BJP), Kejriwal's main rival has changed from Dr Harsh Vardhan to former Team Anna member Kiran Bedi. With the Congress – without Sheila Dikshit – still confined to the sidelines, the main battle is being fought between the two former civil services officers.
Let's take a look at the main issues on which the AAP, BJP and Congress are trying to woo voters: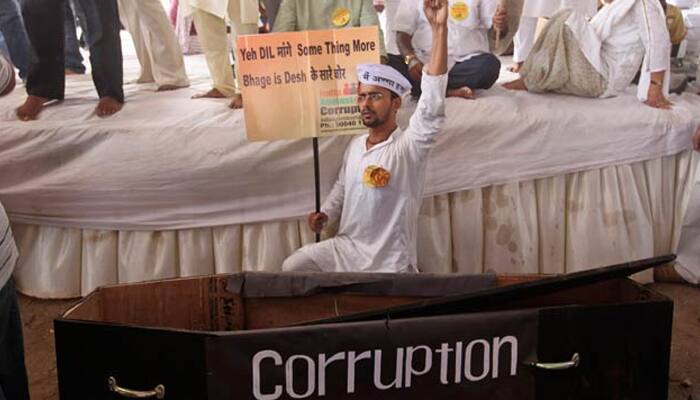 Corruption has become one of the prime issues in modern India on which elections are fought, and also won. AAP's spectacular performance on debut in 2013 was on the back of the corruption plank. As chief minister, Kejriwal did deliver on this and his government managed to create a sense of fear among corrupt government officials and touts thriving on bribery. His anti-corruption helpline was a massive hit among the citizens of the national capital. With Centre (first UPA, then BJP) virtually in power since February last year through President's rule, the situation is back to where it was pre-Kejriwal days and this could hurt BJP's chances in the elections. Prime Minister Narendra Modi may have spoken against corruption saying neither would he indulge in it nor let anyone else get involved, the fact is money continues to be exchanged under the table and the BJP-led MCD is rebuked as one of the most corrupt civic bodies in the country. How much Kiran Bedi's clean image will help the BJP on this issue remains to be seen. The Congress, meanwhile, too has promised a corruption-free government without detailing the specific measures it plans to undertake if voted to power.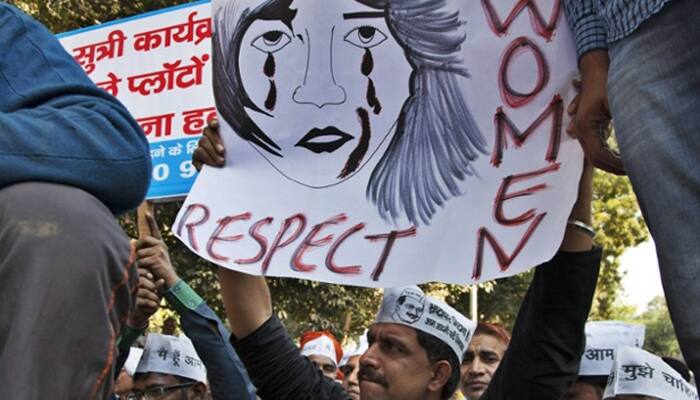 Law & Order and Women's Safety
With the December 16, 2012 Nirbhaya gang-rape case still afresh in the memory of Delhiites, women's safety is a prime issue in the capital and that is why Kiran Bedi, BJP's CM candidate, has described it as the number one issue on her priority list. To deal with the issue she has mooted a six-P formula that involves people, politicians, police, prosecution, prison and the press. She has further promised to reinvigorate the civil defence, in a bid to make the streets of Delhi safer. Being a former cop, Bedi has experience on her side to deal with policing issues and this could come handy for a future BJP government in improving the law and order situation in Delhi. Also, with the Delhi Police being under the control of the Central government and the BJP being in power at the Centre, a Bedi-led government in Delhi would have better coordination and greater say in policing matters.
The Congress, which had faced flak over the issue when it was in power, has now promised in its manifesto a better policing set-up to improve law and order in the city. It has also promised to install CCTV cameras in public transport to ensure safety and security of women.
AAP has also listed women's safety as a core issue. The party had last time promised to raise a women's commando force to deal with the issue but could not fulfil the promise as it did not stay in power for long. It remains to be seen if the commitment will be honoured this time around if it manages to reclaim power.
Delhi is the capital city of India but it still lacks a reliable and safe drinking water supply. The Delhi Jal Board, whose chairman is none other than the Delhi chief minister, has failed to build a network of reliant pipelines that could supply non-contaminated water to every household in the city. Delhi has also faced water scarcity, mainly due to the fact that the city depends on neighbouring states for raw water supply which is then treated at plants before being released for supply to households. Lack of reliable source of raw water has only added to the woes of Delhiites.
Political parties too have failed to seize the matter and have instead focussed on supplying free or subsidised water. The AAP government had last year provided free 700 litres of water daily to every household but did not launch any project to ensure water quality. This time, the party has promised to make drinking water "a right" by making necessary amendments in the law if it comes to power. The Congress, meanwhile, has promised to waive off pending water bills but is silent on how to ensure a clean and reliable supply. BJP has, meanwhile, been silent on the measures it plans to undertake to reform water supply in Delhi, apart from the lip service of providing clean water to every household.
It may be noted that the lack of dependable water supply is one of the biggest causes of underground water exploitation in Delhi, where the use of the same has now been banned by courts.
On the electricity front, supply is more or less consistent barring peak summers as the sector is in the hands of private power discoms – Reliance-led BSES and Tata's NDPL. However, tariffs are an issue in the capital. Like last time, AAP has promised 50% reduction in electricity bills if it comes to power. The Congress, meanwhile, has vowed to provide a hefty subsidy. The BJP, on the other hand, has also promised a reduction in rates and also reform in the sector by bringing in discom portability that will ensure competition.
Apart from tariffs, the three parties have however failed to focus on making the private distribution companies improve electricity supply infrastructure. The crumbling infrastructure leads to erratic, and sometimes massive, power cuts during summers when the demand is at its peak.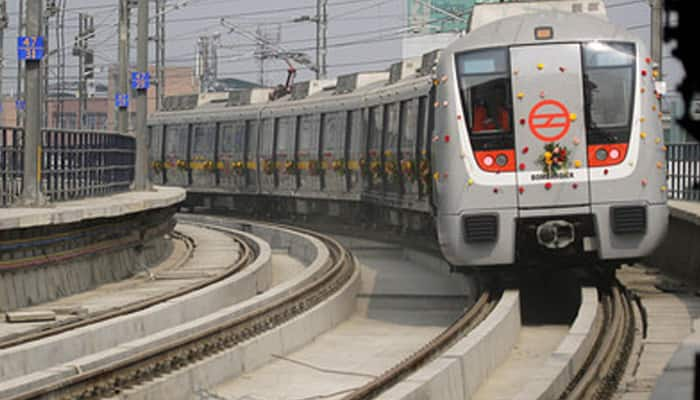 Infrastructure and Development
The Congress government had in the 15 years of its rule undertaken (or was forced to undertake) development projects on a big scale. Delhi became 'the city of flyovers' and Delhi Metro changed the way Delhiites travel. However, this could still not help the Congress government under Sheila Dikshit win a fourth consecutive election. The AAP, on the other hand, could not stay in power for long and ever since President's rule was imposed, no major decisions regarding infrastructure development have been taken.
A new government would be expected to move swiftly on the matter and will determine the path city takes. PM Modi has been talking about smart cities and the state BJP has said the party has innumerable plans for the capital to make it a world-class city. Its CM candidate Kiran Bedi too has promised world-class infrastructure for the city in line with the ones boasted by other capitals of the world.
For the Congress, talking about history and its previous government's legacy would be the only option. And AAP, still a novice in the political field, has not detailed much what it plans for the city in terms of infrastructure.
The capital, say residents, needs to urgently tackle the problem of ever growing traffic. Thousands of cars and two-wheelers are added to Delhi's roads daily and they are causing havoc to the already crumbling road infrastructure. The benefits of flyovers are being undone, while pollution levels have also registered a spike. Parking space has shrunk so badly that vehicles are being parked on main roads while locality streets have got clogged. Ensuring a safe, reliable and quality public transport, with last-mile connectivity, appears to be the only way out, and an incoming government would have to take it up in a big way. Collaborations with foreign capitals could help in devising ways, but these should be suited to local needs. E.g., BRT was always a great idea but ill-conceived for Delhi, as has been acknowledged by none other than former Delhi CM Sheila Dikshit under whose rule the project started.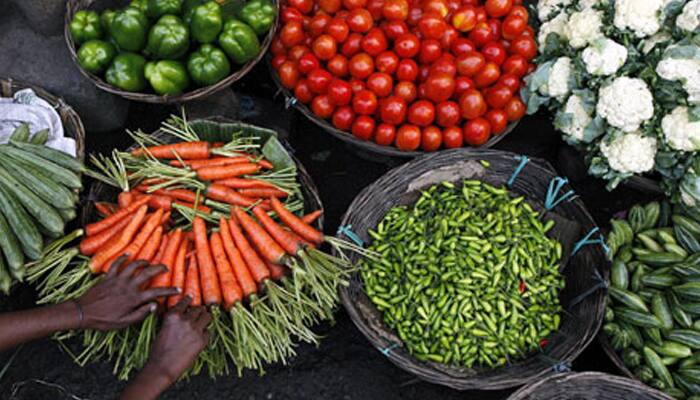 Inflation has over the years become a low-key issue in state elections as people have realised it is the Centre which has powers to rein in price rise. A consistent high inflation had impacted the Congress-led UPA government's prospects in 2014 Lok Sabha polls and the Modi government, which took over from the Manmohan Singh government, has had luck on its side with prices of essential commodities coming down, including that of petrol and diesel. Prices of vegetables etc are more or less stable at the moment and all this could help the BJP win some extra votes in the Delhi elections.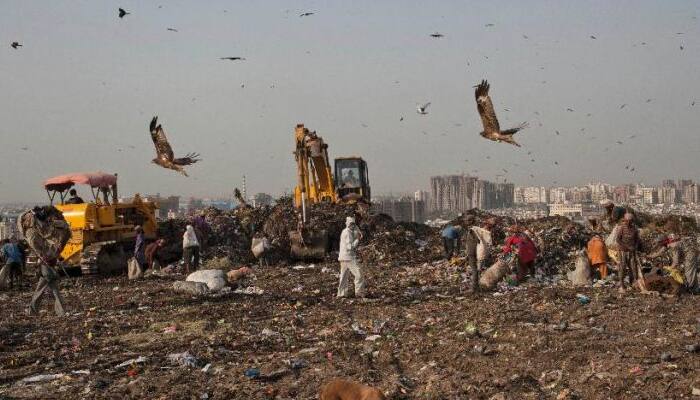 Delhi may be the capital of a rising economic powerhouse but cleanliness and hygiene levels are poorer here than even third world capitals. Delhi is known as one of India's filthiest cities and does no good to India's image internationally. Drainage and sewerage system here is of bygone era which has failed to keep pace with growing population numbers. The same gets choked every time it rains heavily and its after-effects are seen on roads where traffic comes to a standstill.
A new government needs to take cue from the Clean India campaign and put in place a proper, working garbage collection and disposal system. Further, money needs to be pumped in to improve road infrastructure and drainage system to make travel less stressful. A better drainage system would also ensure a cleaner capital and equip Delhi with the infrastructure to tackle seasonal diseases like dengue and malaria which could help bring down mortality rates.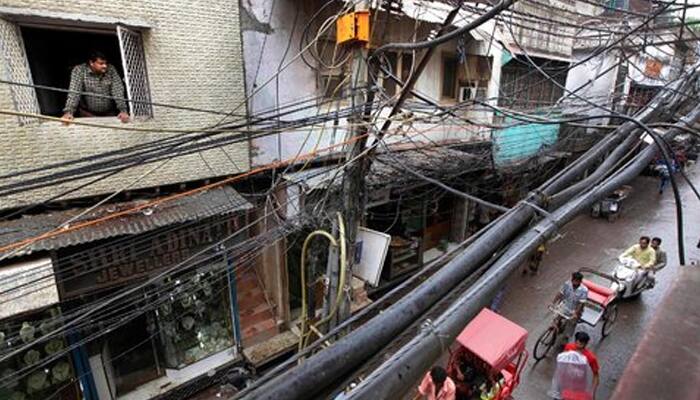 A large part of Delhi's population lives in illegal or unauthorised colonies and parties have always tried to woo this votebank with regularisation promises.
The previous Congress government had fixed the cut-off date for regularisation at March 31, 2002 which had spelled relief for some 900 colonies. However, ahead of the declaration of poll dates in Delhi the Centre extended this cut-off date to June 1, 2014. This meant relief for people living in some 1,639 illegal colonies. 300 others that have come up since March 2002 will also get the benefit.
While regularisation is aimed at ensuring development in these colonies, residents have always claimed that development never reaches their door and that they have become a votebank for political parties vying for numbers.
Education, unemployment, affordable healthcare, regularisation of contractual workers are other issues that play a role in the way Delhi votes.
Parties have started stressing on improving government-run schools and setting up more of them to ensure affordable education for children from poor families. However, the menace of expensive nursery admissions in private schools has continued unabated in the capital and put a question mark on the credibility of successive governments to deal with the matter.
While unemployment per se is not a major issue in the capital with enough opportunities for the youth in the form of service sector jobs and businesses, contractual staff in government departments has been an unhappy lot. Denied several benefits which regular employees get, such staff has been demanding permanent employment. AAP government had promised to regularise contractual staff and even set up a committee to look into the matter, the same could not fructify as the government had to quit. The Congress has also this time promised to regularise contractual employees in Delhi Transport Corporation. The BJP has however not made any such commitment.
Another issue that affects the poor is affordable healthcare. Delhi, being the national capital, has premier government hospitals like AIIMS and LNJP but waiting period and availability of free medicines remains a concern. Also, the governments here have failed to force private hospitals to honour and fulfil their obligation of providing free healthcare to a specified number of poor people.