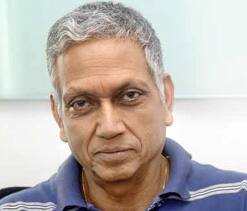 Biswajit JhaAfter a lot of speculation, the Indian ODI squad for home series against England has been announced. Injury again hogged the limelight with the new selection panel forced to pick the team without the three top stars -- Virender Sehwag, Sachin Tendulkar and Yuvraj Singh. With two new faces, left-arm pacer Sreenath Aravind and leg-spinner Rahul Sharma, the team is almost the same that played the last ODI series against England. And hence, to expect this team to be on a revenge mission as is being projected by the Indian media would be foolishness.Though there was a buzz that Harbhajan Singh might be brought back into the team considering the lack of experience in India's bowling department, the new selection panel clearly sent out a message that it's the performance and the form that would be counted and not the past glory.Despite the Punjab off-spinner's absence, the spin department is not looking that bad as compared to the pace battery. Tamil Nadu offie R Ashwin, who has done well in the short span of his limited over career, will be spearheading the group. He will be assisted by rookie leg-spinner Rahul Sharma. Sharma's selection is surprising since he has not done anything great in first-class cricket so far. Whatever he has achieved, he did it in IPL, a performance which can be deceptive considering the nature of the particular format. Sharma made his first-class debut in 2006 and has played just 9 first-class matches for Punjab and has so far claimed only 16 wickets, a performance which is not enough to get one into the national squad for sure. Though his career has been plagued by health related problems, he has not also set domestic cricket on fire to stake his claim.We already have had a forgettable experience in the form of another Punjab lad, paceman MS Gony. Gony got his Indian ODI cap on the back of a good IPL show in 2008 but could not live up to the expectations in ODIs when he was given a chance to represent his country. Since the batsmen in T20s are always looking-out for runs, it's much easier to get wickets as much as getting whacked out of the park. But as the format widens, the chances of picking up wickets go down considerably. Some good T20 bowlers can look ordinary in the longer formats of the game. Karnataka left-arm pacer Sreenath Aravind is another bowler chosen by the selectors who can find ODI cricket a little tough. Like Rahul Sharma, Aravind has risen from obscurity via IPL while playing for Royal Challengers Bangalore in the last two years.
Tried and tested Pragyan Ojha could have been a good choice as the second spinner considering the over-all experience of the team. It's also baffling why selectors went for only two spinners in home conditions and went on to select five pacers with Praveen Kumar being the sole experienced bowler with 65 wickets. The other four have just 6 wickets between them. Umesh Yadav, Varun Aaron may have decent pace but it's anybody's guess how they will perform on the unresponsive Indians tracks. Despite coming out with ordinary returns from whatever international cricket he has played, Vinay Kumar again found a place in the team. You don't have to be a cricket pundit to understand that Vinay does not have requisite talent to survive in the highest level. RP Singh should have been retained since he showed some signs of improvement in the last leg of the England tour after being flown back from home. His experience could have been helpful in a line-up which is one of the all-time least experienced. Nehra's experience could have been handy, but he was also not considered.It's generally believed that when Nehra is fit, he is in the Indian ODI and T20 teams. This is probably the first time in recent years that he was not selected despite being fully fit. Naming Aravind, who like Nehra, is also a slog-over expert, in the team the new selection panel has made one thing clear-- they are looking beyond the injury-prone bowler. So it might pretty well be the end of the tumultuous journey for the Delhi paceman.
The selection of batting line-up looks little more logical with Parthiv Patel, Gautam Gambhir, Ajinkya Rahane, Virat Kohli, Suresh Raina, Manoj Tiwary. The only thing which could be scrutinised is that the selectors should have gone for an extra batsman in place of a fast-bowler. If there is one flawless decision by the selectors, it's the selection of the all-rounder. Any person who knows cricket will tell you that it's commonsense to select Jadeja after his exploits in England. But it has not been the case with the new selection panel while choosing the team as a whole on Thursday. Overall, not an impressive start by Mr Jimmy Amarnath and Co!