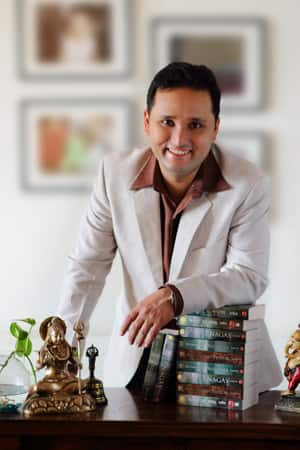 There are authors who stick to the tried and tested forms of writing. There are others who plunge into the realm of untried forms, go whole hog into them and then emerge victorious. In the world of contemporary Indian writing in English, one such name is that of Amish Tripathi. The man has tasted success of the kinds that is considered more than a dream by many authors of our age and time. And to have done that with a genre like mythology in the 21st century, where even Post-Modernism is almost on the verge of being passé – is a feat that is, simply put, unimaginable.
After the successful release and acceptance of Tripathi's first two books, 'The Immortals of Meluha' and 'The Secret of the Nagas', the third and last in the Shiva Trilogy, 'The Oath of the Vayuputras' hits the shelves in a short while. Ananya Bhattacharya of Zeenews.com chats up with this prolific writer about his book, his faith in Lord Shiva and the like. Snippets from the conversation: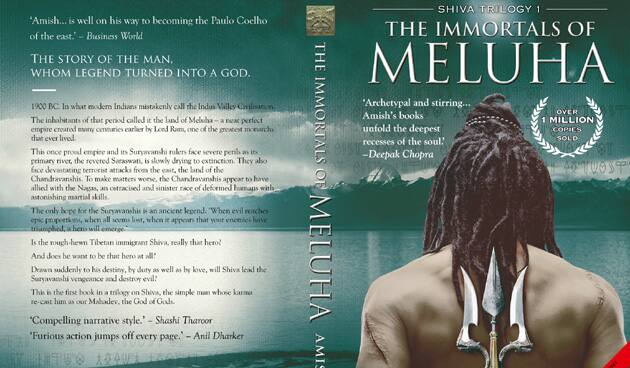 How did 'The Immortals of Meluha' come into being?
'The Immortals of Meluha' began in my mind as a book that would have dealt with pure philosophy. About eight-nine years ago, I'd thought of penning down the concept of what exactly is evil. During that journey, the book turned out to be an adventure thriller. I felt the need to convey this adventure.
Were you always in awe of Lord Shiva – the God or Shiva – the person?
I grew up in a very religious family which was deeply liberal – at the same time. I read the Vedas, the Upanishads and was taught to respect all religions. Sometime in the early 90s, I turned into an atheist for about 10-12 years. I came back to faith with time and developed an immense devotion in Lord Shiva.
'The Oath of the Vayuputras' already has some 3.5 lakh pre-orders – a figure that seems like a dream for a new writer in India. How do you feel?
The journey has been incredible! The first two books have already crossed one million copies in sales. It has been like a dream all along... everything, I feel, is due to Lord Shiva's blessings!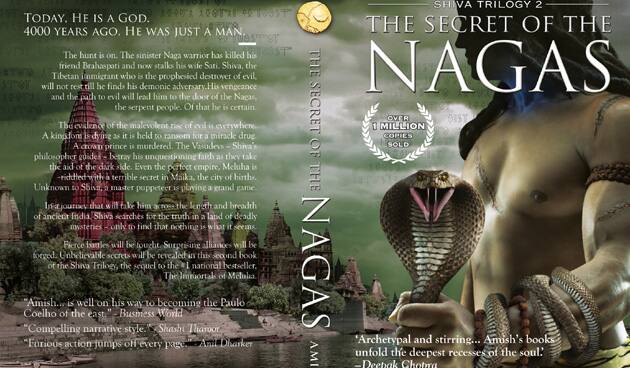 We know that you roped in Sonu Nigam to create a music album before the book hits the shelves. What lies behind this uniqueness?
(Laughs) I can't really take credit for that one... It was the CEO of my ad agency who came up with this, and I jumped up at the suggestion. I felt that the idea of launching a music album had the tremendous potential of marketing a book well. Lord Shiva is the God of Music – the Rudra Veena was invented by Him. I felt that this was an apt way to celebrate Lord Shiva.
After 'The Oath of the Vayuputrras', do you plan to venture into other genres of writing as well?
I have various other ideas to write on... But I would probably stick to mythology or history.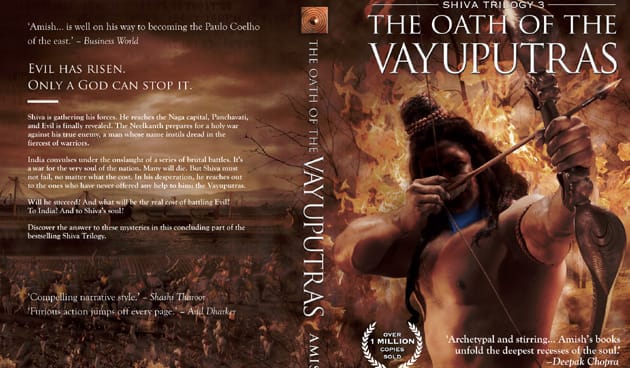 Which all authors do you draw inspiration from?
I am a voracious reader and my list of favourites keeps expanding. Among the recent books that I've really liked are Diana Eck's 'India: A Sacred Geography', Sam Harris' 'The End of Faith', Jerry Pinto's 'Em and the Big Hoom' and so on.
Which is your favourite among the three books?
To me, they are all one continuous book that has been divided into three parts for convenience!
What is it, according to you, that makes the youth attracted to someone like Shiva and something like mythology?
There is a different kind of attraction towards Lord Shiva for the youth. Shiva is a very 'cool' sort of a character. He is a god of the rebels, he doesn't really differentiate between the Devas and the Asuras, he is a one-woman man who is passionately in love with Parvati, he is a brilliant dancer and a consummate musician, and he is the author of the Vedas. Shiva is a very knowledgeable, democratic god; he treats his devotees with respect. At the same time, he has this love for marijuana and bhang! I feel whoever has a streak of rebelliousness in them, would find Shiva very attractive.
Any message for budding authors – who look up to you for inspiration?
I don't think I'm that big a writer that I can give messages to people... (laughs) All I can say is that write with the honesty of your heart. Don't write for critics or publishers or to impress anyone. Write for yourself and not for others... If a book doesn't sell, it doesn't matter!