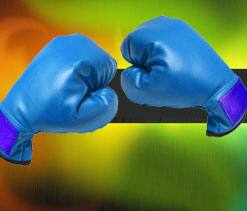 Haryana boxer Pinki Jangra recently caused a major upset at the selection trials in Patiala for the Glasgow Commonwealth Games, when she stunned Olympic bronze-medallist Mary Kom. Many don't know, but it wasn't Pinki's first win over the five-time World Champion. As a 19-year-old, she had defeated Mary in the quarters of the Nationals.
Suyash Srivastava of Zeenews.com spoke with Pinki and her coach Anup Kumar about her preparations for the forthcoming Commonwealth Games and her dream about winning a medal at the 2016 Rio Olympics.
Excerpts from the conversation:
 How does it feel to have defeated Mary Kom, yet again?
Pinki: Over the years, I have locked horns with her for six to seven times during trials. I had been working very hard for the last 2-3 years on my training. You have to be very fit to compete at the highest level and I too worked very hard on my fitness. Defeating a champion athlete like her is matter a great pride for me.
 You also defeated Mary in 2009 in the quarters of the Nationals. What all has changed since then?
Pinki: It's just that I am now a better player inside the ring. I am also better at making strategies. 
How are your preparations for the upcoming Commonwealth Games?
 Pinki: I am really up for the challenge to compete against world class boxers from England, Canada, Australia, New Zealand. I will give my best shot.
 Since you have been training her for all these years, what are her strengths according to you?
 Coach: She is very good at taking tactical decisions on her own depending on the opponent. Her reaction time has also improved over the years. But the best part about her game is her fighting spirit.
How do you think the government can promote boxing in India?
Coach: It`s simple. Rather than trying to open too many centres all across the country, the government should identify two to three places where they can open Centres of Excellence. Hissar is one such place. A few academies in Assam, Jamshedpur are doing pretty well.
 What are your future goals?
Pinki: Like every other athlete, I too want to win an Olympic medal for my country. In pursuit of my dream, I am working very hard for the 2016 Rio Olympics.
 Who are your role models?
 Pinki: As we all know, Saina Nehwal is someone who has brought several laurels for the country. She is my inspiration as well. In boxing, there isn`t a bigger name than Mary Kom for me. 
Several kids from Haryana and other places will now look up to you as an idol. What message do you have for them?
Pinki: Never compromise with hard work and be determined towards achieving your goal.