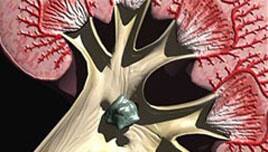 Ankita Chakrabarty/ Zee Research Group/ Delhi
Top doctors in the capital apprehend that the youth in the country are increasingly becoming vulnerable to kidney failure given their liking for a sedentary lifestyle and addiction to smoking and liquor.
As a result of moribund city life and unhealthy eating habits, the younger lot is catching diabetes and hypertension early which in turn lead to irreversible kidney failure, in most cases.
Unofficial medical fraternity estimates say that 60 per cent of patients suffering from diabetes and hypertension have been hit by kidney ailment. While India is said to reap the demographic dividend, doctors lament the rising incidence of kidney disease hitting Y-gen in the country.
Dr. P.N Gupta, consultant, nephrology at Paras Hospital, Gurgaon, warns, "Young people are more prone to kidney diseases because of unhealthy diets, smoking, drinking and unnecessary popping on pills."
India is estimated to every year add about 1.5 lakh new kidney patients. Dr. Q Hasnain, consultant, nephrology, at Moolchand Renalcare & Dialysis, Delhi, says, "For the diabetes capital of the world, it is alarming that sixty percent of the patients suffering from chronic kidney diseases in India are either diabetic or suffer from high blood pressure. One of the most serious consequences of diabetes mellitus (DM) is renal or kidney disease, also known as diabetic nephropathy. If diabetes is not well controlled, it causes kidney damage and this condition is called nephropathy."
The early onset of kidney disorders is taking its toll on the mental well being of youth in India. Reiterating the view, Dr. Ripan Sippy, clinical psychologist, Delhi, says, "Most of the youth suffering from diabetes and other life style disorders deal with weight issues which makes them feel insecure among the peer groups. When you are bound to keep a check on your eating habits, it hits the confidence level which ultimately gives rise to many psychological disorders."
According to National Kidney Foundation of India, kidney diseases rank third amongst life-threatening diseases (after Cancer & Cardiac ailments) in India. Chronic kidney disease (CKD) means that the kidneys have been damaged. Kidneys can get damaged from a physical injury or a disease like diabetes or high blood pressure. Once your kidneys are damaged, they cannot filter your blood nor do other jobs expected of them.
Over five lakh patients in India require kidney transplants according to Indian Council of Medical Research (ICMR). However, doctors say in reality only 300-400 transplants are done annually.
Kidney treatment involves huge costs and there is need felt to lower them. Dr. Gupta at Paras Hospital says, "Kidney transplant is a costly affair. India has very limited dialysis centres. In a private set –up, the cost of a kidney transplant ranges between five –six lakhs.
A dialysis patient spends approximately Rupees 30, 000 per month. It's high time that the government should open more dialysis centres for people who can't afford."
Suggesting measures which should be adopted to overcome kidney ailments, Dr. Hasnain at Moolchand says, "Control your blood sugar by following your diet for diabetes. Get regular exercise and increase your intake for fluids especially water."Government of India launched the National Programme for Prevention and Control of Cancer, Diabetes, Cardiovascular Diseases and Stroke (NPCDCS) in 2010 in 100 districts of 21 states with a focus on awareness generation for behavior and life-style changes, early diagnosis of persons with high levels of risk factors and their referral to higher facilities for appropriate management.
Under this programme, opportunistic screening for diabetes and hypertension has been taken up for persons aged 30 years and above. As on March 14, 2013, nearly 1.70 crore persons have been screened for Diabetes and Hypertension out of which 12.22 lakh (7.18 percent) and 11.13 lakh (6.57 percent) persons have been found to be prone to Diabetes and Hypertension respectively.