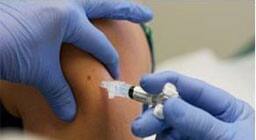 New Delhi: Growing industrialisation and fast changing biodiversity coupled with sedentary lifestyles are causing a surge in allergic diseases, especially among children in the country, the World Allergy Organisation (WAO) has warned.
Currently, about 20 to 30 per cent of people in India are having one or more allergic diseases and their prevalence is rising dramatically, the WAO said.
The diseases included asthma, rhinitis, anaphylaxis, food and drug allergy, insect allergy, eczema and urticaria (hives) and angioedema, it said.
The prevalence of asthma and rhinitis - two major form of allergies - was one and 10 percent respectively in 1964 in the country. But, new data shows that about 14 per cent people now have asthma, while over 20 per cent are suffering from allergic rhinitis (AR) which results from an IgE-mediated inflammation of the nasal mucosa.
"This increase is especially affecting children, who are bearing the greatest burden of the rising trend which has occurred over the last two decades," said Dr Ruby Pawankar, the President Elect of WAO.
"The way these are occurring, we believe by 2050, about 50 percent of all children will have some sort of allergies," Dr Pawankar, an Indian doctor who is currently associated with Nippon Medical School in Tokyo, told PTI.
According to her, people earlier had one simple allergy or no allergy, but the scenario has changed dramatically and now people are suffering from several multi-organ and complex allergies involving polysnesitisation with high morbidity.
"And one of the biggest reasons behind this surge is declining biodiversity which is occurring because of multiple things - growing pollution due to urbanisation, rising temperature and change in lifestyle," she said.
Environmental changes are affecting pollen counts, while prevalence of molds linked with allergic diseases and sedentary lifestyles weakens the immune system, increasing ones susceptibility to allergies, Pwankar said.
Besides declining biodiversity, over-hygienic lifestyles are also driving the rise in allergies and asthma, said Dr Hemant Tewari, Senior Consultant at Fortis Hospital, Vasant Kunj, here.
"The kind of microorganisms that used to exist and make people exposed to them is changing now. It is changing because of the change in biodiversity and `too clean` lifestyles," he said.
Stressing the need to keep interiors well-ventilated as a matter of course, Tewari pointed out that insulated space are also a veritable breeding ground for allergies and could lead to a complete deterioration of the indoor air quality.
"You are what you breathe, so you need to be responsible about your A/C units and living spaces," he said.
According to Pwankar, the WAO paper indicates that allergy poses a major global health issue. It has also provided some high level recommendations to governments and health authorities.
"It has asked governments to institute environmental control measures by lowering indoor and outdoor air pollution, tobacco smoking and allergen and drug exposures," she said.
"It also calls for developing national allergy action plan to promote the prevention of allergic diseases and immune tolerance, aiming to decrease the burden of allergic diseases," she added.
PTI