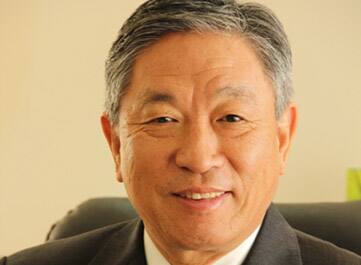 With the new BJP-led dispensation in New Delhi looking to revive growth sentiment and boost investor confidence, partnering with countries that can help jump-start the reform process has become a priority. Taiwan with its dynamic manufacturing sector is one such country. 
In a candid conversation with Reema Sharma of Zee Media Corp, Representative of Taipei Economic and Cultural Center in India, Ambassador Chung Kwang Tien, shares his views on India's growth potential and its bilateral relationship with Taiwan.
Excerpts…
What are Taiwan's expectations from the new Government in India?
On behalf of my government I would like to congratulate the Narendra Modi government for its victory in the 2014 general election. It has been an historic election for India. Taiwan would also like to appreciate the outgoing UPA government for the opportunities the latter provided in establishing cultural and business relations with India. Taiwan would like to take the existing relationship with India to newer levels. We are optimistic that under Prime Minister Narendra Modi's leadership business relations will reach newer heights. We would like to work closely with the Modi government and its policies. We understand that India exports labour to various countries. We are looking into the possibilities of exporting Indian labour to Taiwan. We will discuss the prospects with the new government and eventually implement them. Taiwan imports close to half a million labour from countries like Vietnam, Indonesia, Thailand and the Philippines. We hope that import of labour from India will create new job avenues.
 What are the challenges that both countries must overcome to strengthen bilateral economic relations?
 I would like to go back to the period of pre-Independence India so as to be able to explain the relationship between both countries. President Chiang Kai Shek visited India in 1942 and met with Mahatma Gandhi and Jawaharlal Nehru. Republic of China also advocated that India gains independence. We formally established relationship with India in 1995. In the beginning the trade volume was very low but it has risen six times over the years. In 2001 the total trade volume was USD 1.19 billion and it rose to USD 6 billion in 2013. India has plenty of room to grow. We have to further break the trade barriers from both sides. Taiwan's expertise in hardware and India's expertise in software can help India develop its home brand. Both governments need to sign the Economic Cooperation Agreement. India has already signed the Comprehensive Economic Partnership Agreement (CEPA) with Japan and South Korea. We are not at the same level as Japan and South Korea, but we can put together India's home brand products.
What potential does India have as an emerging market? Kindly explain your views on the proposed FDI reforms in India.
India is a big domestic market with growing middle class consumption. India's strategic location – between South-East Asia and the Gulf countries – adds to its advantage. India should allow transparent systems and single window clearance to set up businesses. Furthermore, facilities like uninterrupted water, electricity and connectivity will also attract FDI to the country. We have established 90 companies in India. Taiwan's FDI has accumulated USD 1.5 billion in India. We can re-route the FDI in China and South-East Asia provided India provides a sound investment environment.
How can Taiwan assist India in its domestic economic development? What are the specific areas of bilateral cooperation?
Taiwan is an export oriented economy. We have already established a global business chain. Through mutual cooperation that supply chain can provide India access to other markets like China and South-East Asia. India's electronic products have the potential to grow up to USD 400 billion but India can produce only 40 percent of the total demand. For the remaining 60 percent India can attract global manufacturers through FDI. Taiwan can assist India in this area through strategic partnership.
How can Taiwan help Indian manufacturing sector integrate with global value chains?
The synergy and complementarity of both countries – India's software and Taiwan's hardware – can help India and Taiwan create mutual benefit. We would like to ask the Indian government to not only look at business but also at cultural aspects of relations with Taiwan. We can participate in areas of education and culture. We would like to provide our expertise in a large gamut of areas – trade, business and culture. India must take a liberal approach towards FDI. China Steel Corporation's factory in Gujarat and the India Synthetic Rubber Ltd – a joint venture between IOCL, Taiwan Synthetic Rubber Corporation (Taiwan) and Marubeni (Japan) – are the latest trends in India's business environment. We believe that under the new government such joint ventures can further flourish. We also hope that the Indian government promotes Taiwan electronic and manufacturing cities to attract business clusters – both upstream and downstream. Information and Communications Technology, automobile components, food processing, human resources, logistic services and distribution are the future. We should study these areas and create investment products particularly in the manufacturing sector.