PATNA: Aishwarya Rai, the daughter-in-law-to-be of Rashtriya Janata Dal (RJD) supremo Lalu Prasad Yadav will be wearing lahti and bangles specially made for her in Bihar's Muzaffarpur. The lahtis and bangles have been specially handcrafted for Aishwarya at Baba Lahti Bhandar in Muzaffarpur's Islampur. In Bihar lahtis are mandatory for the bride and the women in the family during weddings. They are also worn during pujas and other rituals.
The lahtis for Aishwarya have been designed in a unique fashion as a gift for her. It has her name embedded on it along with coloured glass and stones. The craftsmen took 10 days to prepare the lahti for the grand wedding of Aishwarya and Lalu's son Tej Pratap Yadav which is set to take place on May 12.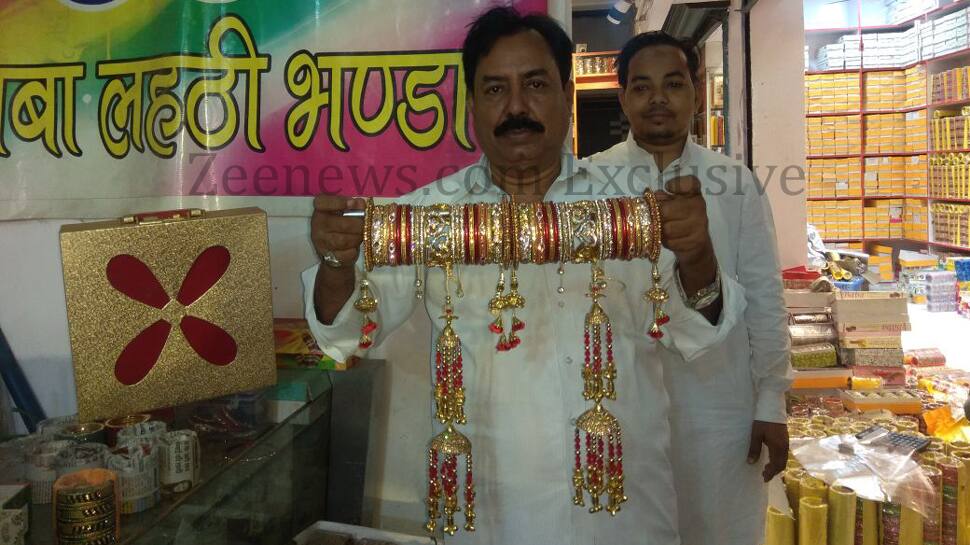 Baba Lahti Bhandar owner Abdul Sattar has prepared this special gift and sent it to Patna out of his own will. The entire set has 26 pieces which have been made under the supervision of Sattar's son Mohamad Shiraz. Sattar told Zeenews.com that the set includes two kades, four latkans, four kangans made of lac and 16 bangles. Excited about his gift, Sattar said that this is the best gift that he could have thought of for the RJD chief's daughter-in law as lahti from Muzzaffarpur is famous across the country.
The wedding festivities are in full swing at both Tej Pratap and Aishwarya's houses. On Wednesday night, a lavish mehendi ceremony was hosted by the bride's family in Patna. Aishwarya donned a beautiful green lehenga with golden embroidery patchwork, while Tej Pratap looked dashing in a yellow bandhi and white kurta.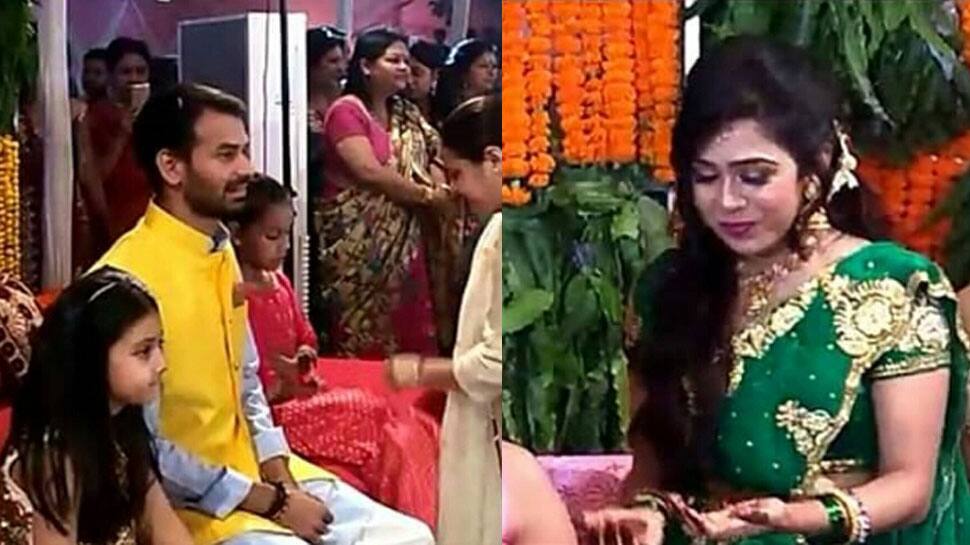 Special arrangements were made for evening sangeet mehfil (musical get-together) and the lavish mehendi hosted by the bride's family. The couple sat on different elevated platforms as ceremonial rituals were being performed. 
Aishwarya is the daughter of senior RJD leader and former minister Chandrika Rai and his wife Poornima Rai.
Tej Pratap and Aishwarya got engaged in a ceremony at Hotel Maurya in Patna on April 18. See pictures here.