Road trips are a lot of fun and they're more about the journey than the destination. For some of us, the budget doesn't allow. But for Bangalore-based Rohit Menda, it was quite simple and cheap to travel to North Korea. Recently, Rohit booked a cab ride from his Ola app to North Korea. 
To his surprise, the cab aggregator has actually scheduled it's trip to one of the most isolated countries in the world and shared the details to Rohit with the driver's name and that's not all, he was billed with a massive Rs 1,49,088.
Rohit quickly took screenshots from his phone and posted to microblogging site Twitter keeping Ola in the loop. The funny incident which happened with Rohit on his Ola app seemed to be a technical glitch and now it has been resolved.
Check out these screenshots shared by Rohit Menda: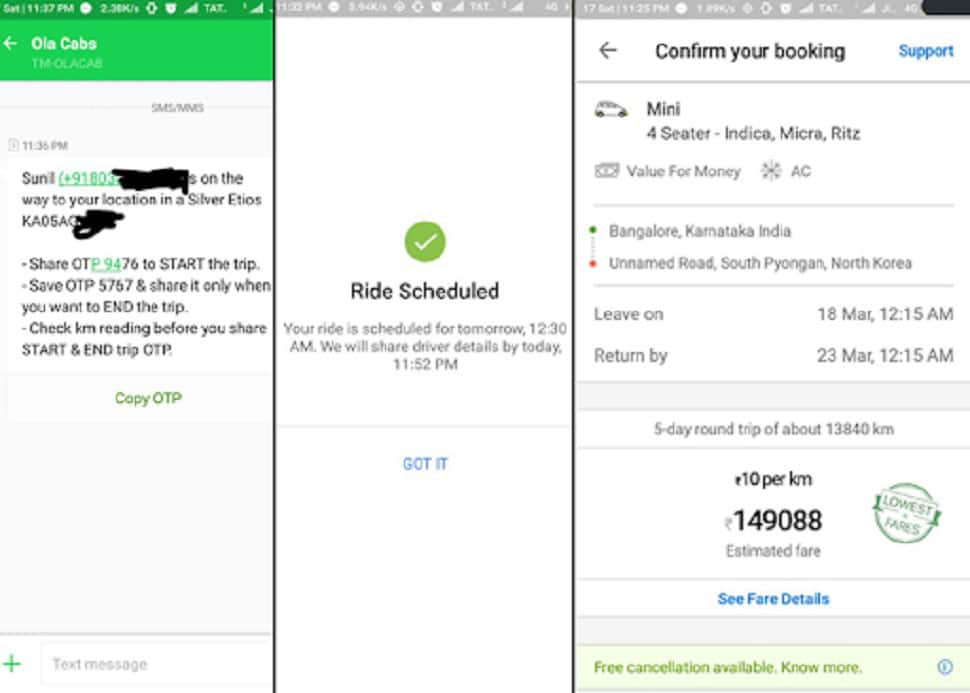 However, soon after Rohit tweeted about this ride, Ola cabs was quick to respond.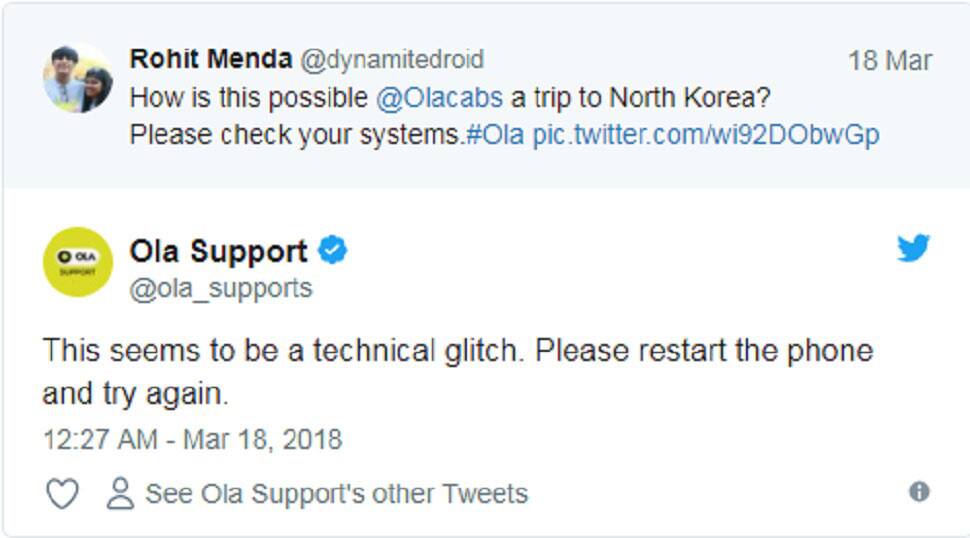 Meanwhile, on Monday, Ola and Uber's drivers launched a nationwide strike, a large number of commuters in cities like Delhi, Mumbai, Pune, Chennai, and Bengaluru depend on these online cab aggregators for their daily commute. The strike was called for by Maharashtra Navnirman Vahtuk Sena, the transport wing of Raj Thackeray led-MNS. The drivers had alleged that they weren't getting their due.