Passengers onboard a Delhi-Guwahati flight were in for a pleasant surprise when Congress president Rahul Gandhi extended them a helping hand on Tuesday. The Gandhi scion reportedly helped some of his co-passengers in arranging their luggage in overhead cabin space.
The pictures of the same have also been shared on social media. While some pictures showed Rahul Gandhi arranging luggage of fellow passengers, some showed people clicking selfies with him.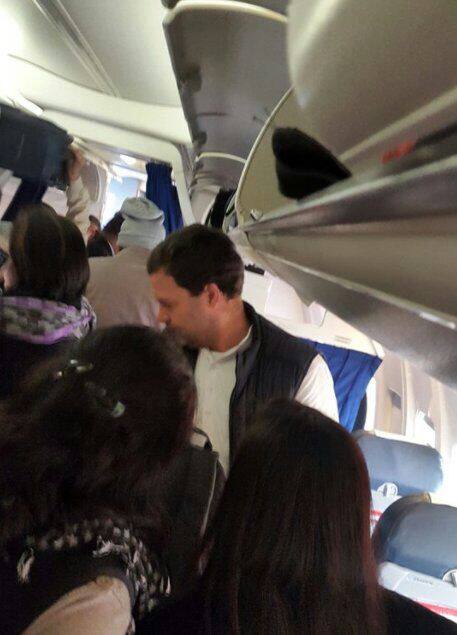 This is not the first time that such photographs of the Gandhi scion have surfaced on social media. In December, he clicked standing in a boarding queue to take a flight from Delhi to Ahmedabad.
The picture, that went viral, was taken while he was flying back to Ahmedabad from Delhi to campaign for the second phase of Gujarat elections.
Tweeting the photo, Indigo had welcomed the leader on board.