Indian ships to arrive at Chabahar port every two weeks, Afghanistan to dispatch first cargo to India soon
According to Iran, Afghanistan is preparing to ship the first cargo of 5 containers through Chabahar to India within a months time.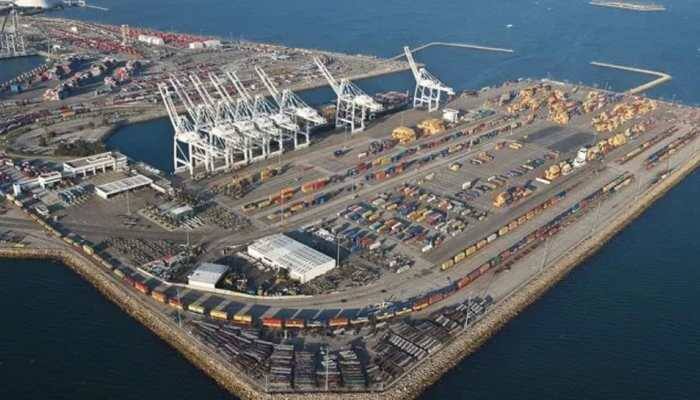 New Delhi: Afghanistan is all set to use Chabahar to connect to India. According to Iran's Ministry of Roads and Urban Development, Afghanistan is preparing to ship the first cargo of 5 containers through Chabahar to India and this will happen within a months time.
The cargo will contain mung beans and each container will weigh about 22 tons. The delivery of cargo will be carried out under the International Road Transports (TIR) system.
According to Afghanistan's Ministry of Foreign Affairs and Transport quoted by Iranian Ministry, "this cargo will be shipped as a pilot form Afghanistan to India."
TIR system streamlines procedures at borders and reduces the administrative burden for customs authorities.
Meanwhile, India has formally established shipping lines to Chabahar.
The first such ship arrived on Sunday. This was announced in a release from the Iranian Prime Minister's office.
It has been decided that regular ships from three Indian ports - Mumbai, Kandla and Mundra - will now regularly go to the Iranian port every 2 weeks.
The Director-General of Sistan-Baluchestan Ports and Maritime Organisation Behrouz Aqayee said in the release, "With the arrival of the first 3700TEU container at Shahid Beheshti Chabahar port, for the first time, the shipping line between the ports of Mumbai-Mundra-Kandla have opened".
The development comes a month after India took over operations at the port.
The commercial operations at the port began on December 30th with the arrival of a Cyprus registered bulk carrier with 72458 MT of corn cargo. The vessel MV Macheras berthed at the terminal on 30th December 2018.
This is the first time India will be operating a port outside its territories.
The port is crucial for India's connectivity to Afghanistan and to Central Asia and North-South Transport Corridor that connects Mumbai to Moscow.
The port is very important for landlocked Afghanistan which is keen to get connect itself with international markets. It already has an air corridor with India, opened in 2017.
Uzbek ambassador to India, Farhod Arziev has said "Any projects that can help Uzbekistan to reach the international market we see positively. The projects like Chabahar creates an opportunity for central Asia. "