4 December 2020, 18:15 PM
One-day Bharat Bandh has been called on December 8 to protest against the three farm laws. Tomorrow, we will attend the meeting called by the government, farmer leader Rakesh Tikat told ANI at Ghazipur (Delhi)-Ghaziabad (UP) border.
4 December 2020, 17:55 PM
Yesterday, we told the government that the farm laws should be withdrawn. On 5 Dec, effigies of PM Modi will be burnt across the country. We have given a call for Bharat Bandh on December 8, said Bharatiya Kisan Union (BKU-Lakhowal) General Secretary, HS Lakhowal, at Singhu Border while addressing the media.
4 December 2020, 17:00 PM
A petition has been filed in the Supreme Court on Friday, seeking directions for immediate removal of agitating farmers from border areas of Delhi-NCR, keeping in view the fact that they may pose a risk to spread of COVID-19, Om Prakash Parihar, the Advocate on Record (AOR), for the petitioner, told ANI.
4 December 2020, 14:12 PM
India summons Canadian High Commissioner Nadir Patel over remarks by Canadian PM and cabinet members over farmer issues. In a press statement MEA said it issued a demarche and warned "such actions, if continued, would have a seriously damaging impact on ties between India and Canada."
4 December 2020, 13:16 PM
West Bengal CM Mamata Banerjee expresses solidarity with the farmers protesting in Delhi.
14 years ago on 4 Dec 2006, I began my 26 day hunger strike in Kolkata demanding that agricultural land cannot be forcefully acquired. I express my solidarity with all farmers who are protesting against draconian farm bills passed without consultation by Centre#StandWithFarmers

— Mamata Banerjee (@MamataOfficial) December 4, 2020
4 December 2020, 12:51 PM
The DND border witnessed long serpentine queues with hundreds of vehicles lining up on the road. The huge jam is more than 4 kilometers long and people are facing problems.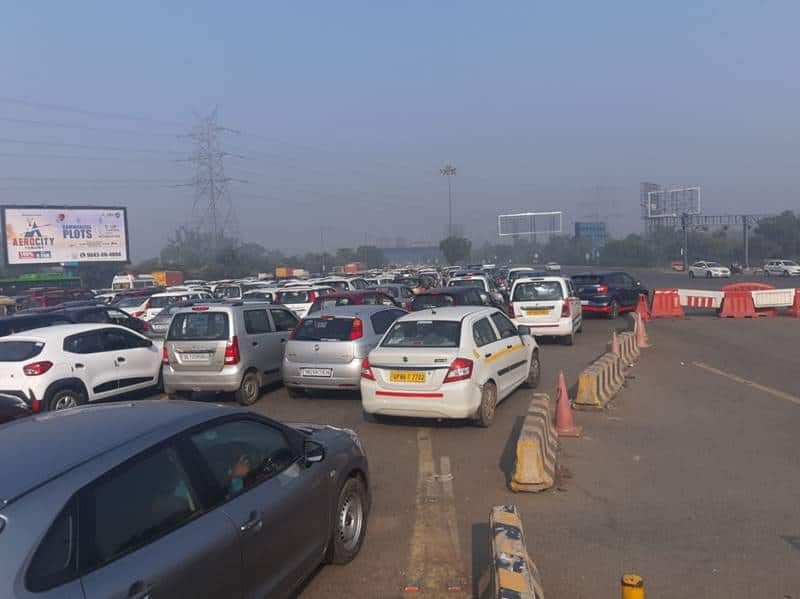 4 December 2020, 12:48 PM
Farmers continue their agitation at UP's Gazipur.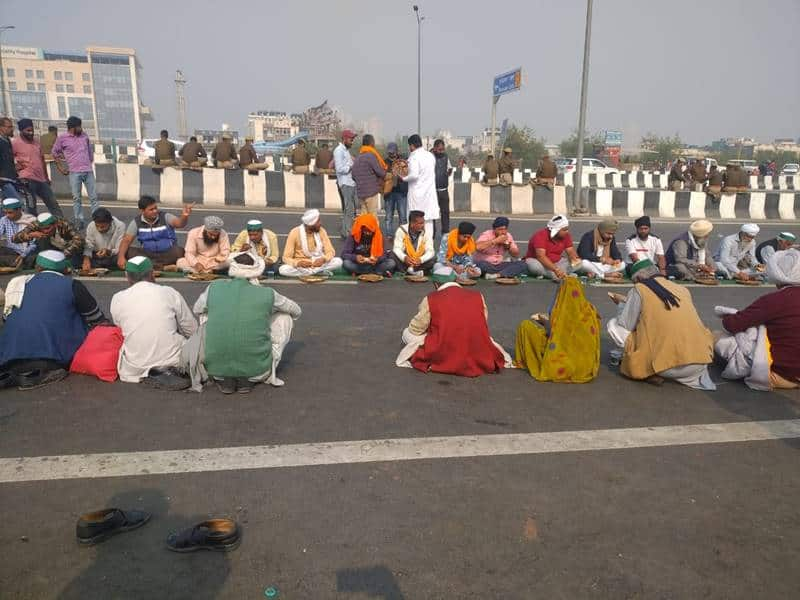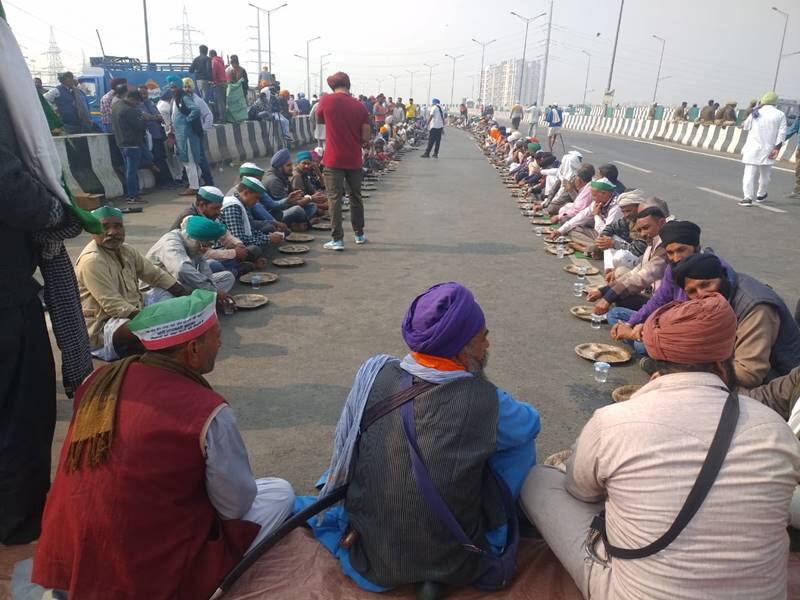 4 December 2020, 11:48 AM
The Delhi Traffic police announced that Gazipur border (Uttar Pradesh-Delhi border) on NH-24 is closed for traffic from Gaziabad to Delhi due to farmers' protests. "People are advised to avoid NH-24 for coming to Delhi and use Apsara/Bhopra/DND," said the Delhi Traffic Police.
4 December 2020, 11:37 AM
AAP minister Satyendar Jain will visit Singhu border today at 1 pm to check arrangements made by Delhi govt.
4 December 2020, 11:19 AM
BKU leader Rakesh Tikait will go to Singhu Border today along with his colleagues. He said, "The government should decide what to do next. Will wait for the outcome of tomorrow's meeting. The farm laws must be repealed."
4 December 2020, 11:01 AM
Farmers at Delhi-Noida border make preparations to perform 'havan' for government's 'sadbuddhi'.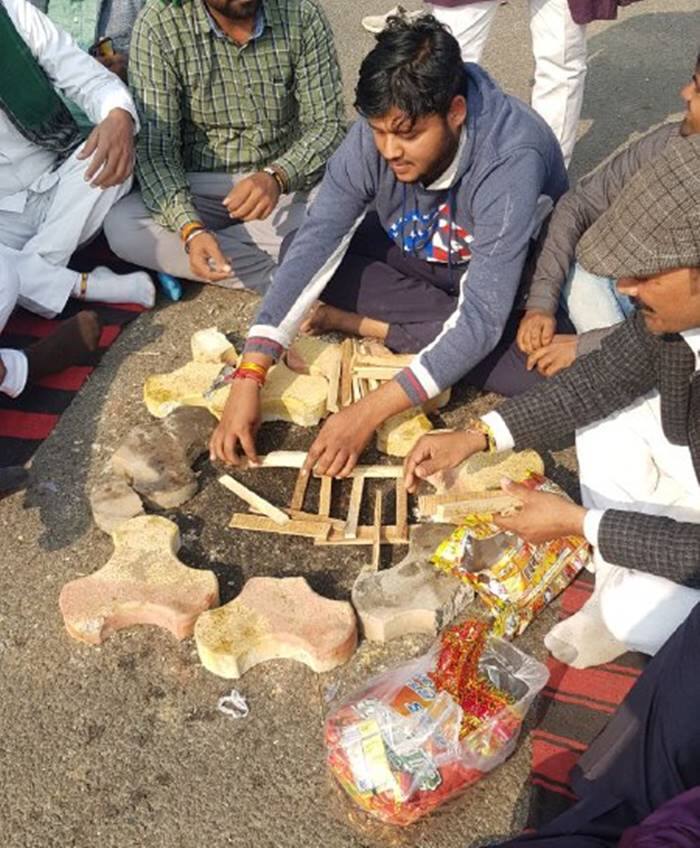 4 December 2020, 10:54 AM
Rakesh Tikait called on farmers to 'Unite and agitate in a peaceful manner'. Talks were held today and there will be more meetings, he said.
He claimed that outsiders are joining their protests disguised as farmers and urged farmers to not listen to 'them' as they are not farmers.
4 December 2020, 10:51 AM
Delhi Traffic Police in a series of tweets said that both Singhu and Tikri borders, where these farmers are protesting, will remain closed.
Besides, it advised people coming to Delhi from Ghaziabad to use Apsara/ Bhopra/DND as Ghazipur border on NH 24 will remain shut for traffic today.
4 December 2020, 10:02 AM
Day 9 of farmers protest at Singhu border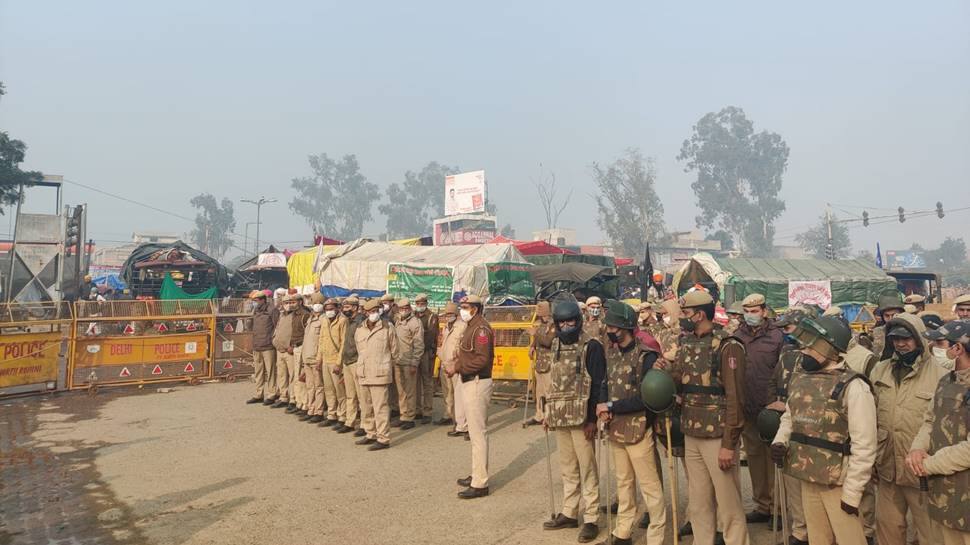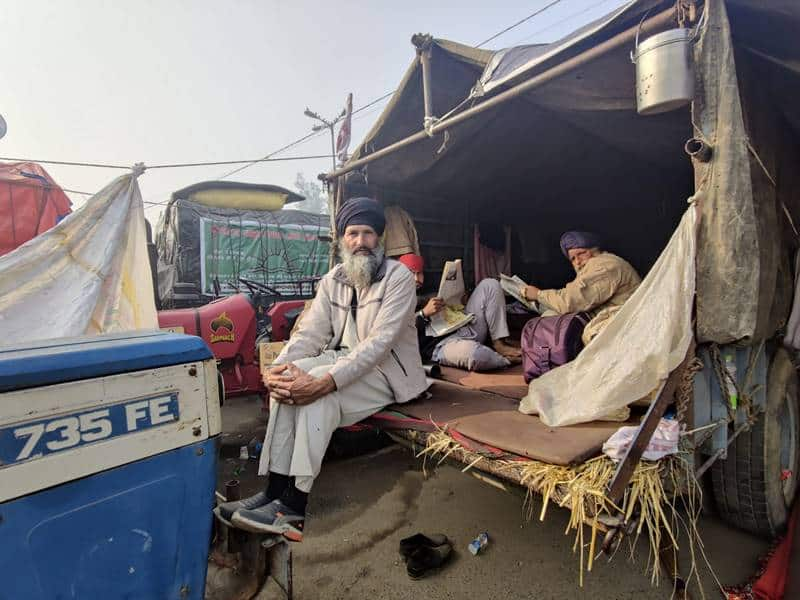 4 December 2020, 09:57 AM
The road from Delhi to Ghaziabad was closed for some time which caused a massive traffic jam. Now the road has been opened. Yesterday, the farmers' organization staged a sit-in ptotest on the NH-24.
 
4 December 2020, 08:51 AM
The winners of Bhartiya Sahitya Akademi Award in Punjabi including Sirmour Shire Dr Mohanjit, eminent thinker Dr. Jaswinder Singh & Punjabi playwright & editor of Punjabi Tribune Swarajbir have returned their awards to show support for farmers: Central Punjabi Writers' Association 
4 December 2020, 08:40 AM
Zee News ground report from Singhu border: 
Farmers determined to take the movement further.
After a meeting tomorrow, the farmers say they will decide a startegy on which way to move forward.
The farmers said that the government has understood some of their points, and are willing to listen to us further.
The farmers are clear that they want the farm bills to be abolished.
4 December 2020, 06:49 AM
Delhi Traffic Police update for today:
Tikri, Jharoda Borders are closed for any traffic movement.
Badusarai border is open only for light motor vehicle like cars and two-wheelers.
Jhatikara Border is open only for two-wheeler traffic.
Singhu, Lampur, Auchandi, Safiabad, Piao Maniyari, and Saboli borders are closed.
NH 44 is closed on both sides. 
4 December 2020, 06:46 AM
Thousands of farmers have been camping at the Singhu and Tikri borders leading to the national capital for the last eight days as part of their protest against the farm laws. Union Agriculture Minister Narendra Singh Tomar, Railways, Commerce and Food Minister Piyush Goyal and Minister of State for Commerce Som Parkash are holding talks with the representatives of the farmer groups at the Dellhi's Vigyan Bhawan.
4 December 2020, 06:41 AM
A delegation of 40 farmers' groups who were engaged in the fourth round of talks with the Centre on Thursday demanded a specific law on Minimum Support Price (MSP) as a pre-condition for ending their ongoing agitation against the new farm laws. The farmer union representatives emphasised that the new law must guarantee them MSP not only now but in the future as well.