5 August 2019, 13:23 PM
Rajya Sabha MP Subhash Chandra welcomes government's decision to scrap Article 370 of the Constitution that gives special status to Jammu and Kashmir. My friends in Congress always used to say that removing Article 370 does not suit them politically, he said in Rajya Sabha
5 August 2019, 11:38 AM
Rajya Sabha adjourned amidst ruckus following Home Minister Amit Shah's statement on revoking Article 370 in Jammu and Kashmir
5 August 2019, 11:36 AM
Home Minister proposes reorganisation of Jammu and Kashmir. Says the committee for restructuring of Jammu and Kashmir will be reinstated. Jammu and Kashmir to be a Union territory with a legislature, Ladakh to be a Union territory without a legislature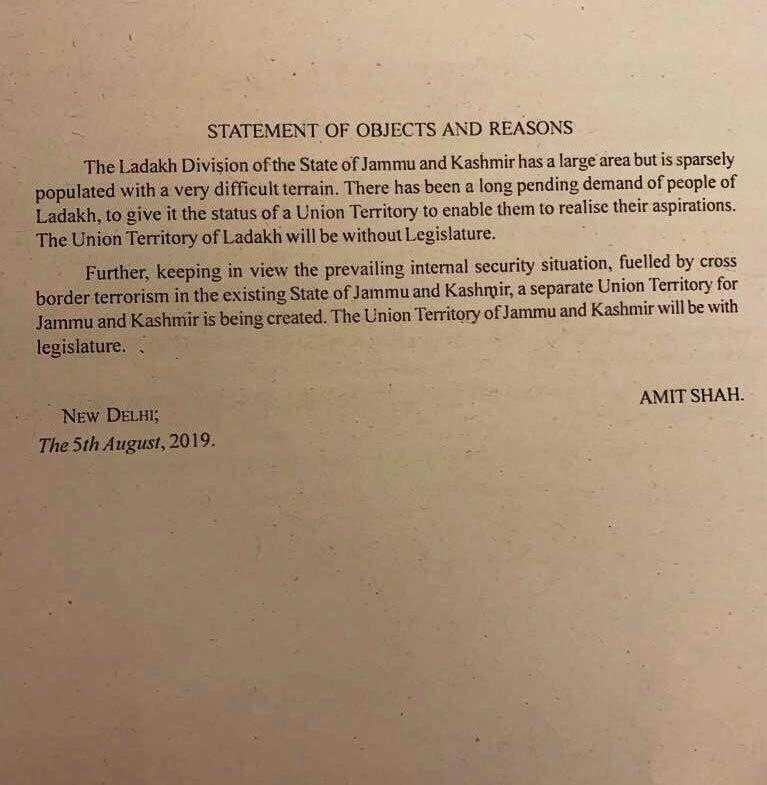 5 August 2019, 11:31 AM
Uproar in Rajya Sabha after resolution revoking Article 370 from J&K moved by Amit Shah
5 August 2019, 11:30 AM
All sections of Article 370 will not be applicable in Jammu and Kashmir, declares Home Minister Amit Shah
5 August 2019, 11:18 AM
Home Minister Amit Shah moves resolution to do away with all the clauses related to Article 370. Says Article 370 to be revoked.
5 August 2019, 11:15 AM
Home Minister Amit Shah issues statement on Jammu and Kashmir in Rajya Sabha. Uproar by opposition members as he rises to address Rajya Sabha. Congress leader Ghulam Nabi Azad raises the issue of house arrest of leaders in Jammu and Kashmir. Entire valley is under curfew, political leaders including three former chief ministers are under house arrest. There is a war like situation in the state, so this should be discussed on priority, says Azad
5 August 2019, 10:40 AM
Revolutionary Socialist Party (RSP) leader NK Premchandran and CPI(M) leader AM Arif, DMK MP, TR Baalu  have given Adjournment Motion notice in Lok Sabha over Kashmir issue
5 August 2019, 10:35 AM
Only Kashmir issue will be discussed in the Rajya Sabha today. All other business of the House have been deferred by the Chairman.
5 August 2019, 10:21 AM
Union Home Minister Amit Shah leaves from 7 Lok Kalyan Marg after the Union Cabinet meeting concludes. He will make a statement on Jammu and Kashmir situation in Parliament. Shah will speak in Rajya Sabha at 11 am and in Lok Sabha at 12 pm today.
5 August 2019, 10:10 AM
Opposition leaders in Rajya Sabha hold meeting on Kashmir issue. Leader of opposition in Rajya Sabha, Ghulam Nabi Azad meets opposition leaders before Parliament proceedings