New Delhi: Four top Supreme Court judges on Friday held an unprecedented press meeting here and took on Chief Justice of India Dipak Misra on the issue of judiciary's freedom in the country. Minutes after the meeting Prime Minister Narendra Modi summoned Law Minister Ravi Shankar Prasad to discuss the issue at hand.
Addressing the press, Justice J Chelameswar said he and Justices Kurian Joseph, Ranjan Gogoi and Madan Lokur had given a signed letter to the CJI regarding freedom of judiciary but failed to convince him of their concerns. "We have tried to convince Chief Justice that certain things are not in order and remedial measures are needed. Unfortunately, our efforts failed," said Justice Chelameswar. "Democracy cannot survive in this or in any country if these remedial measures are not put in place."
(Also read: Why four top SC judges have revolted against CJI)
In a letter released subsequently, the judges have accused that cases are being assigned selectively and that certain cases are allocated to benches of preference.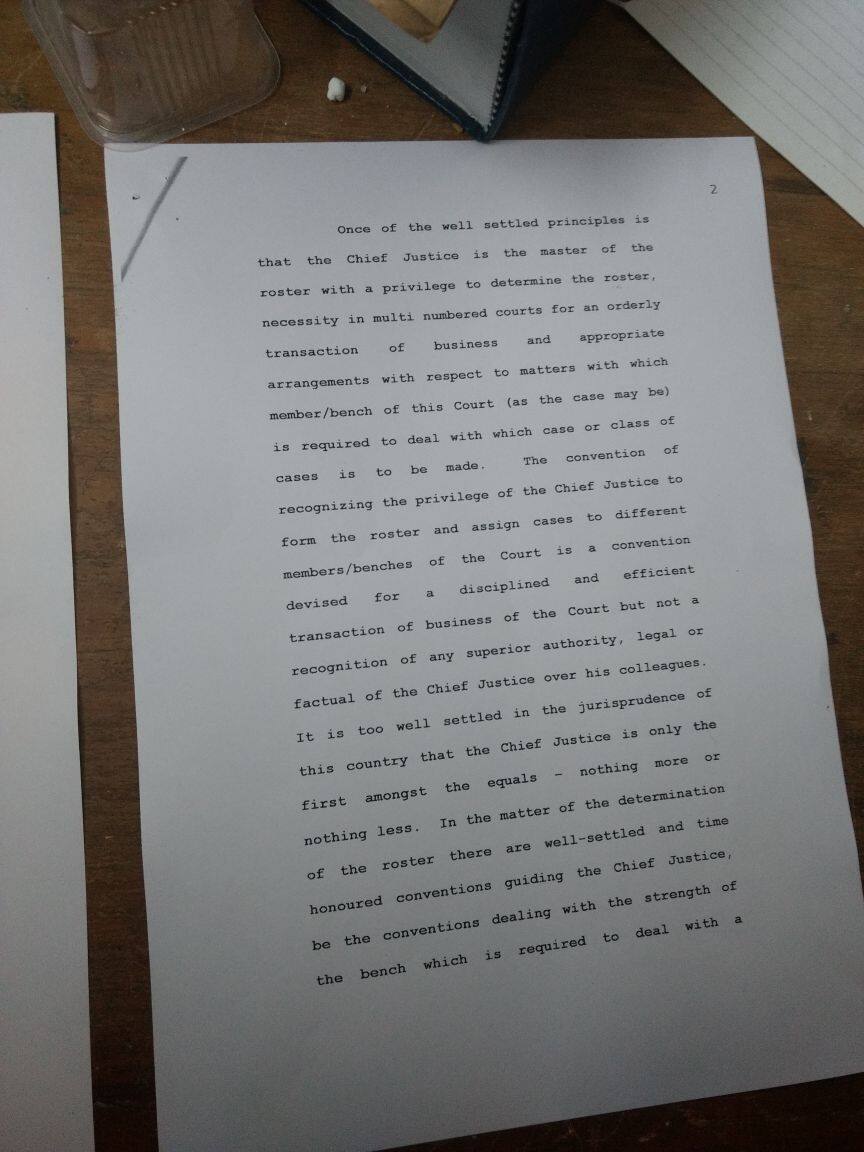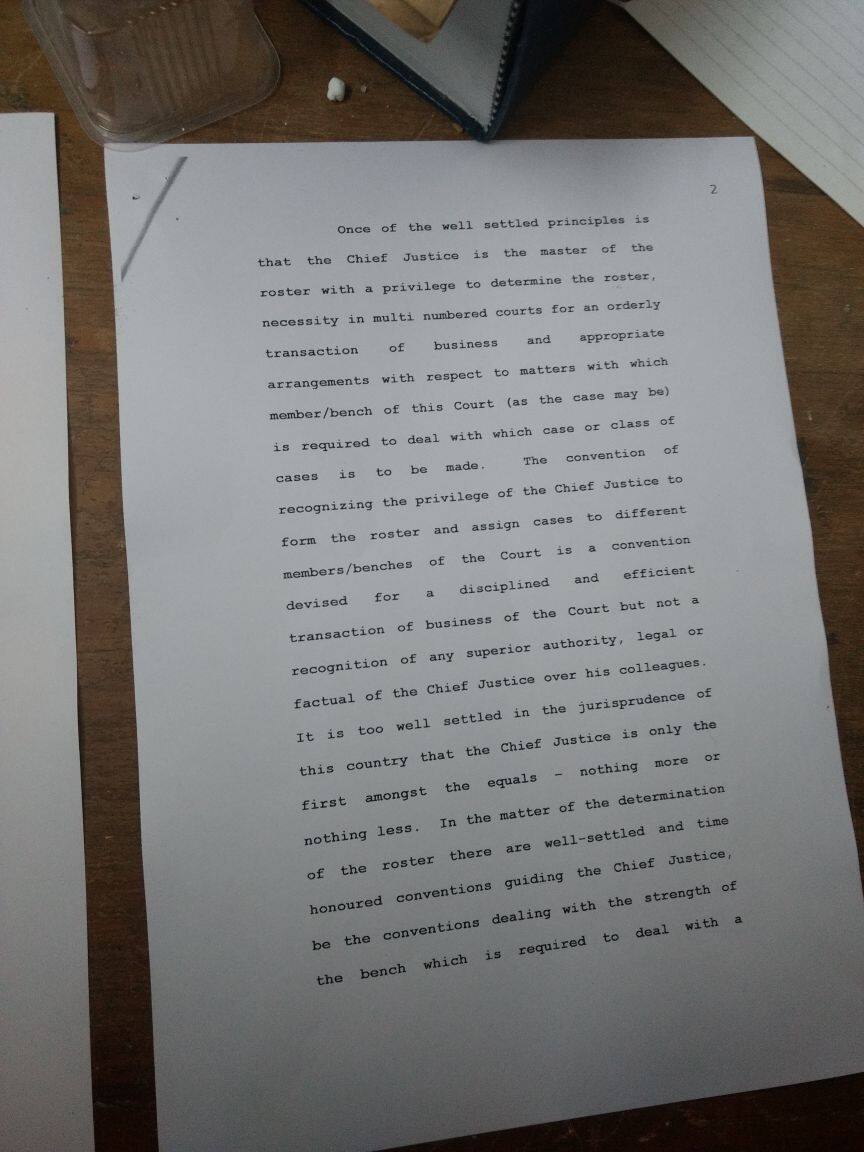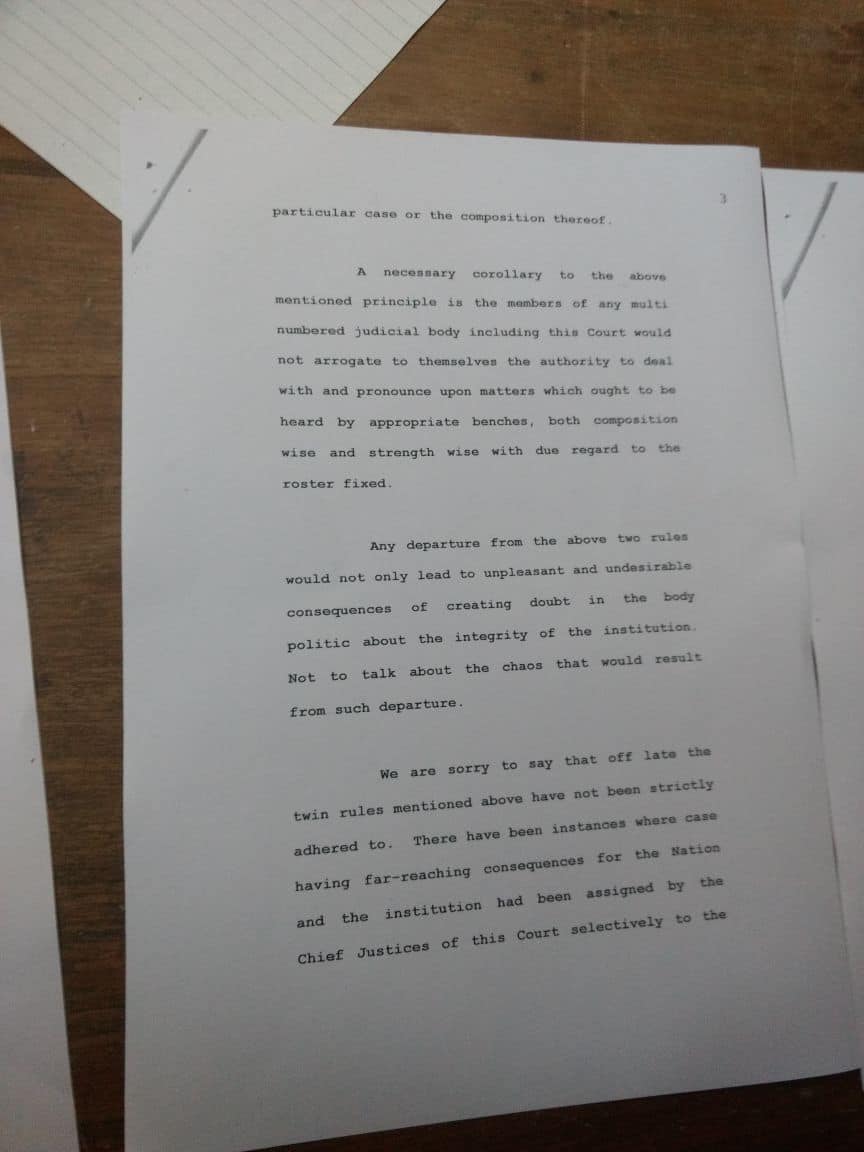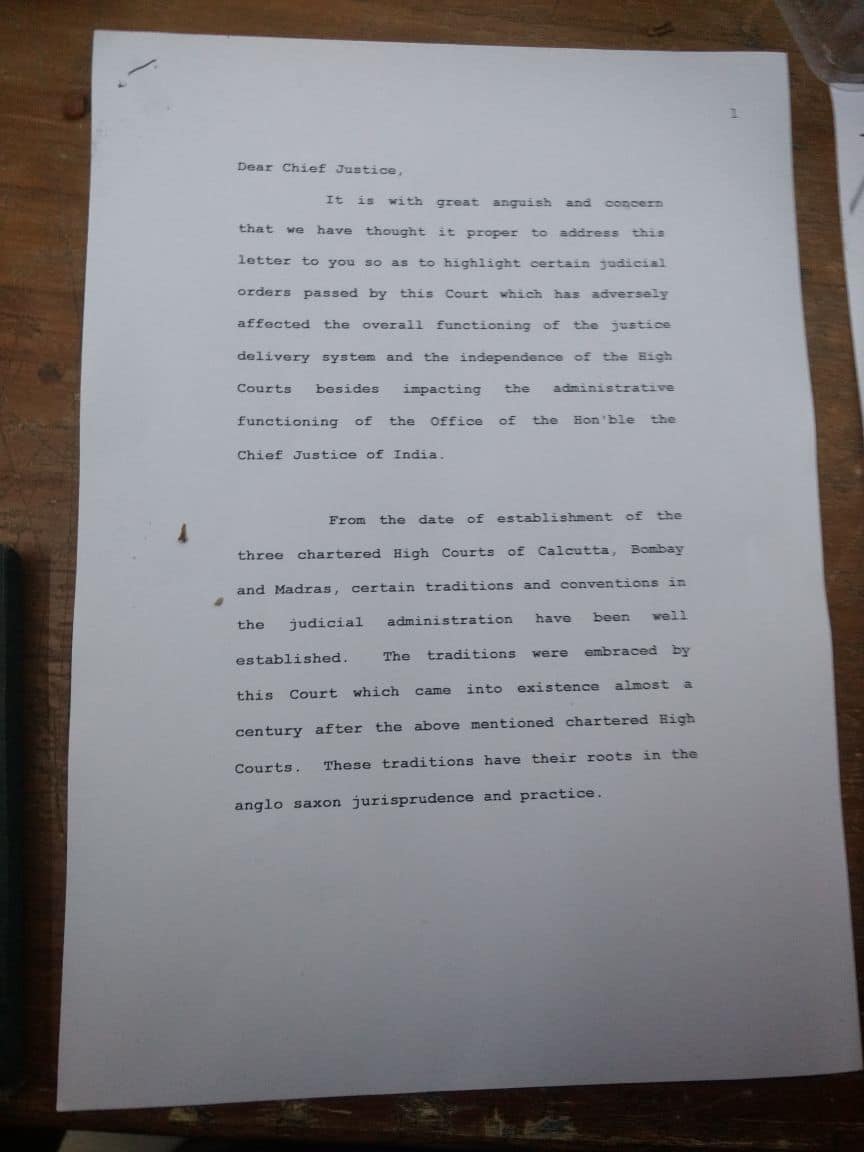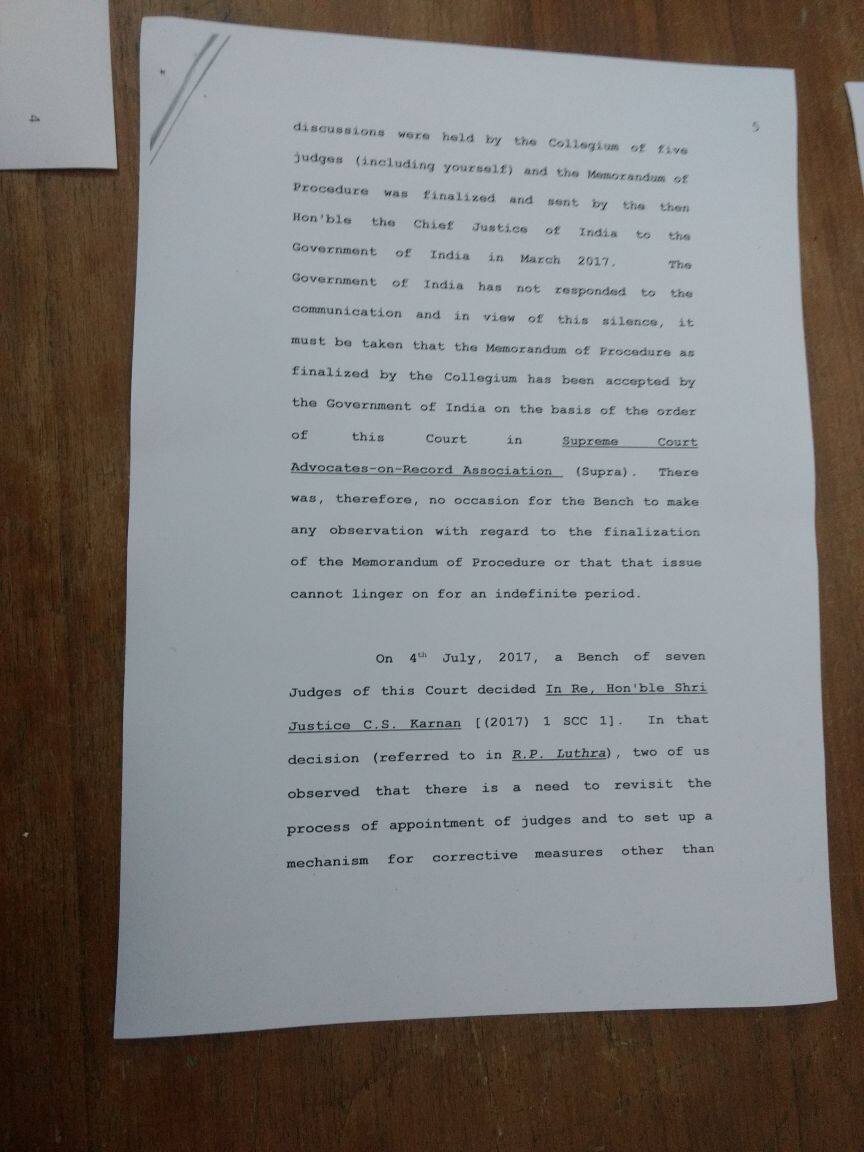 Justice Chelameswar said he and his fellow judges felt they owe the nation an explanation and felt compelled to update citizens on the situation. "Couple of months back, four of us gave a signed letter to the CJI and wanted a particular thing to be done in a particular manner. The thing was done, but in a way, that it raises doubt on the integrity of the institution," said Justice Chelameswar.
Asked if they want the CJI to be impeached, the judges said that they are not implying it and that it is for the nation to decide.
Law Minister Prasad is expected to address the media on the matter later in the day.