Development the prime focus of PM Narendra Modi's visit to Leh, several new projects launched
The Prime Minister unveiled the plaque to mark the laying of foundation stone of AIIMS, Vijaypur and AIIMS, Awantipora.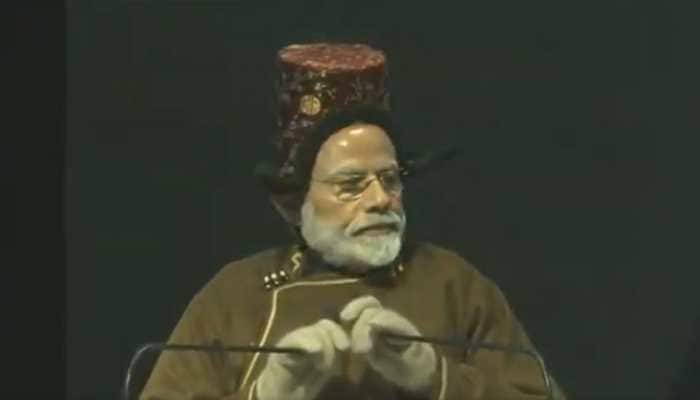 Prime Minister Narendra Modi on Sunday addressed the issues of universities, new projects and tourism as he spoke about development in Jammu and Kashmir's Leh. On a day-long trip to Leh, the PM exuded confidence that he would be voted back to power in the upcoming Lok Sabha election.
"I have today inaugurated those projects whose foundation was laid by me earlier. I assure you that only I will come for the inauguration of the projects whose foundations have been laid by me today," the Prime Minister said.
The Prime Minister unveiled the plaque to mark the laying of foundation stone of AIIMS, Vijaypur and AIIMS, Awantipora. He also laid the foundation stone for the construction of Northern Regional Centre Campus of Indian Institute of Mass Communication at Jammu and launched the University of Ladakh.
The university will be the first-ever varsity in the Ladakh region, established under the University of Ladakh Act 2018. It is a cluster university comprising of degree colleges of Leh, Kargil, Nubra, Zanskar, Drass and Khaltsi. The university will have administrative offices at Leh and Kargil.
Talking about the education prospects in the region after the launch of the new university, he said that 40 per cent of the total population in Ladakh is of young students. "All of you have been demanding a university here for a long time. Today your demand is also fulfilled. Congratulations and best wishes to all of you for this," he said.
During his visit, he also digitally launched various projects under the Rashtriya Uchchatar Shiksha Abhiyan (RUSA). He laid the foundation stone of 54 new model degree colleges, 11 professional colleges and 1 women's university in the country. He also inaugurated 16 model degree colleges, 66 entrepreneurship, innovation and career hubs in the country.
Talking about the tourism opportunities in the region, he said that opening of new tourist and trekking routes in Ladakh will offer diverse tourist activities the region and result in more tourist flow. "It will also open better livelihood opportunities to many villages," he said.
He added that once the Bilaspur-Manali-Leh rail line is completed, the distance from Delhi to Leh will be reduced benefitting the tourism sector.
Targeting the Congress regimes for the alleged delay in the progress of the region, the Prime Minister said that the "old culture" has changed under his government and underscored that he will be at the helm to continue the development.
"The country has left the old culture of 'dilly-dally' and 'diversion' and in the coming five years I will completely throw out this culture from the country," the PM said.