New Delhi: Stock market on Friday opened flat as global stocks continue to reel under pressure amidst fears of trade war propelled by US and China.
The BSE Sensex was trading down 82.99 points or 0.25 percent to 33,513.81 while the NSE Nifty was trading at 10,292, down 33.15 points or 0.32 percent.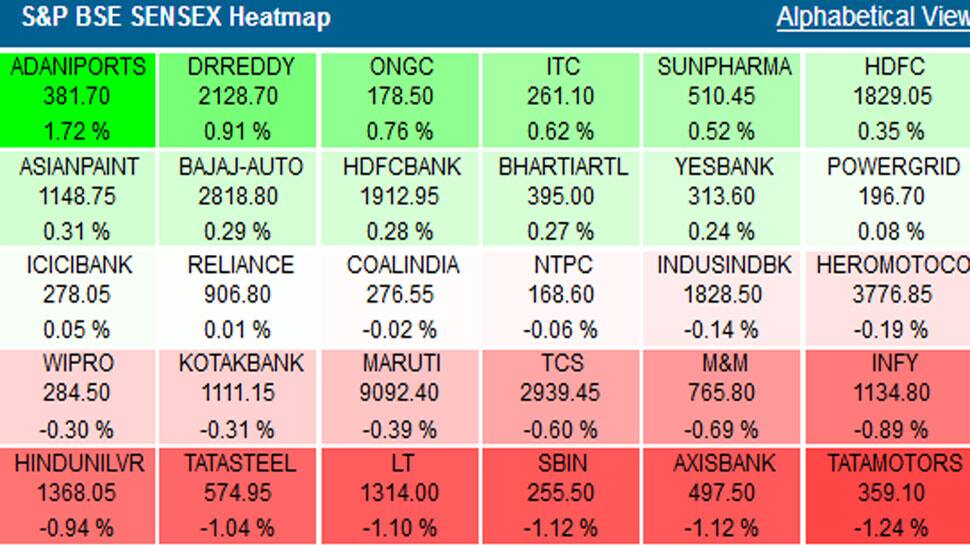 Benchmark Sensex on Thursday surged 577 points to end at 33,597 after the RBI kept the policy rate unchanged and lowered the inflation forecast.
 President Donald Trump on Thursday directed US trade officials to identify tariffs on $100 billion more Chinese imports, upping the ante in an already high-stakes trade confrontation between the world`s two largest economies.
The further tariffs were being considered "in light of China`s unfair retaliation" against earlier US trade actions, which included a proposed $50 billion of tariffs on Chinese goods, Trump said in a White House statement.
With Reuters Inputs