New Delhi: Stock markets on Monday staged a strong comeback with the BSE Sensex rising over 160 points in closing amidst an upswing in the global stocks as the Trump government played down fears of a possible trade war with China and also on optimism ahead of the earnings season.
The BSE Sensex rose 161.57 points to end at 33,788.54 while the NSE Nifty was up 47.75 points to 10,379.35.
Meanwhile, DIIs bought shares worth Rs 1,305.45 crore, while foreign portfolio investors (FPIs) sold stocks of Rs 524.85 crore on Friday, as per provisional data.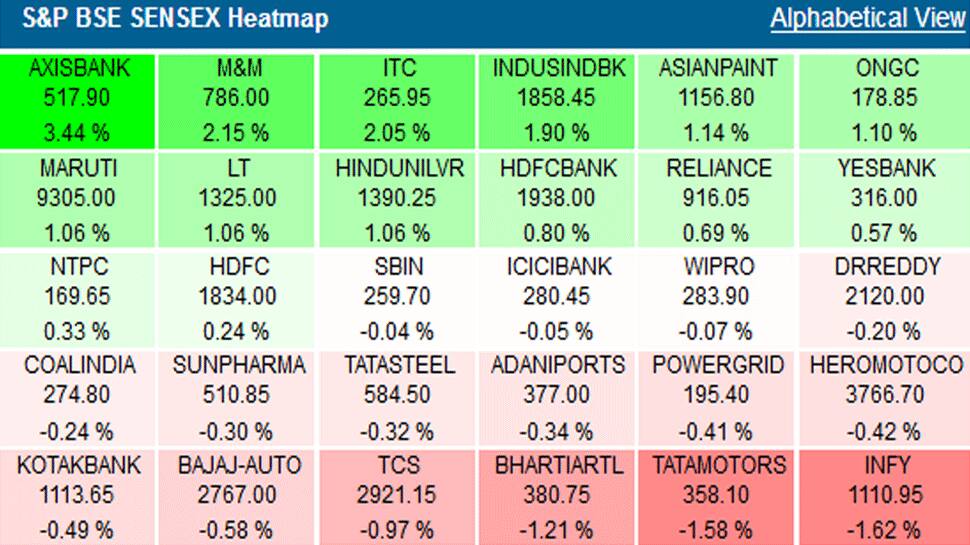 Tokyo ended 0.5 percent higher, Hong Kong climbed more than one percent in the afternoon, Shanghai was 0.2 percent up and Sydney put on 0.4 percent. Singapore was 0.1 percent higher, Seoul gained 0.6 percent and Wellington added 0.7 percent, while Taipei, Bangkok and Jakarta also rose.