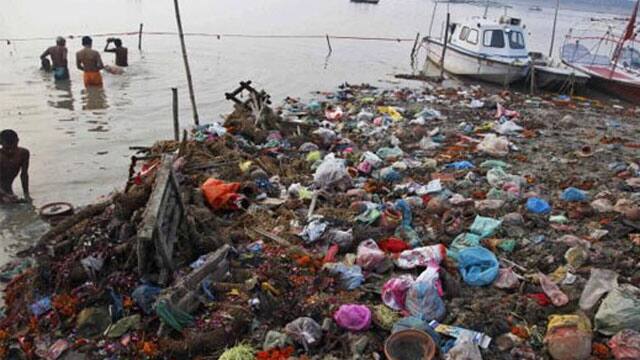 Zee Media Bureau/Shruti Saxena
New Delhi: Taking a positive step towards cleaning the holy river Ganga, after Prime Minister Narendra Modi pledged to rejuvenate it on a priority basis, the Centre has given clearance for six new sewage treatment plants (STPs).
Sanctioned under the National Mission for Clean Ganga (NMCG) plan, the STPs will be set-up in Allahabad in Uttar Pradesh; Beur, Karmalichak and Saidpur (Patna) in Bihar, and Budge Budge and Barrackpore in West Bengal.
The estimated cost of the whole project will be Rs 1058 crore.
Environment Minister Prakash Javadekar was quoted saying by a leading daily that these new plants will add up the capacity to treat sewage in these cities/towns. The Centre will bear 70% of the cost of these new projects, the minister added.
Cleaning up the river Ganga has been on top of the National Democratic Alliance government`s agenda.
Recently, Finance Minister Arun Jaitley announced an integrated Ganga development project with a budget of Rs 2,037 crore. The project will be called Namami Ganga, Jaitley announced in his maiden Budget.
Apart from this, several other action plans for the cleaning up of Ganga like setting up of toilets in villages and towns, treating industrial effluent and municipal sewage, setting up of crematoriums etc are too lined up under the Clean Ganga mission in the next couple of months.