New gecko species discovered in Chhattisgarh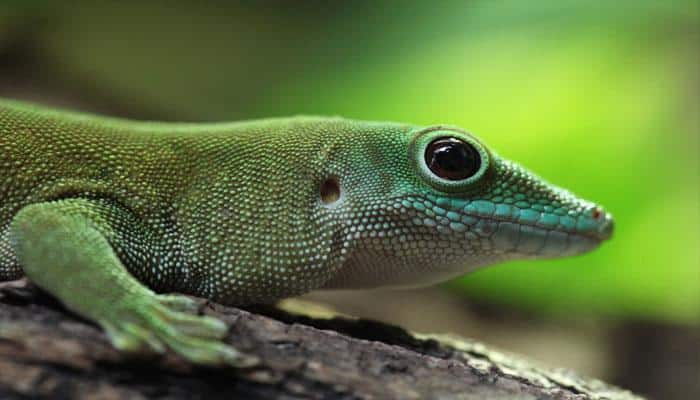 (Image for representational purposes only)
Updated: Oct 01, 2015, 18:25 PM IST
Kolkata: Scientists have discovered a new species of gecko (rock-dwelling lizard) in Chhattisgarh's Kanker district, a discovery that will aid in documenting India's biodiversity and boost conservation, a researcher said on Thursday.
The new gecko species is particularly associated with rocky outcrops and has been named Hemidactylus yajurvedi (Kanker Rock Gecko). It is the 27th Hemidactylus species known in India.
The discovery is a collaborative effort between scientists from the National Centre for Biological Sciences (NCBS), Bengaluru, Indian Institute of Science (IISc), Bengaluru, Zoological Survey of India, Kozhikode and Villanova University, US.
"A distinctive new species of rock-dwelling lizard (gecko) of the genus Hemidactylus is described from the Kanker district of Chhattisgarh," said Varad B. Giri of NCBS.
According to Giri, the forests of Chhattisgarh are relatively unexplored and there is little information regarding the amphibians and reptiles of this region.
"Although much of this landscape has some distinctive habitats and good forest, this was never highlighted in terms of species inventories.
"Though herpetologically unexplored, the occurrence of a distinctive new rock dwelling Hemidactylus highlights the uniqueness of this region," he said.
The finding will impact habitat conservation efforts and thereby, influence species conservation, informed Giri.
"As this area has large expanses of pristine, efforts are now being made to confirm the occurrence of this species from other likely areas," he added.