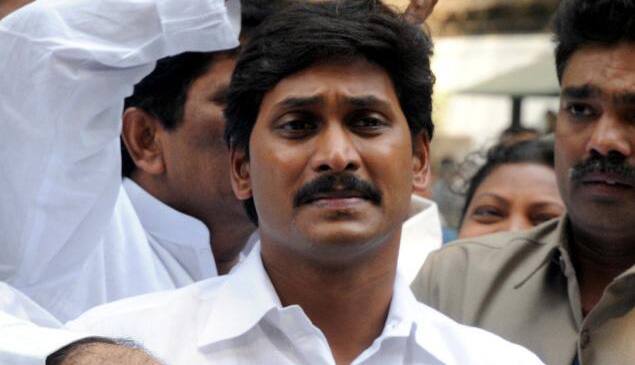 Biplob Ghosal
Post the bifurcation of Andhra Pradesh, YSR Congress party chief Jagan Mohan Reddy has emerged as a force to reckon with in Seemandhra and may emerge as the biggest winner in the parliamentary elections. Son of late Andhra Pradesh chief minister YS Rajasekhara Reddy, Jagan was born on December 21, 1972 in Pulivendula village of Kadapa District in Andhra Pradesh. In March 2011, Jagan announced the setting up of his own Yuvajana Sramika Rythu Congress -- YSR Congress -- after he revolted against the Congress high command for not handing over the reins of the party, post his father`s demise.
Later the Kadappa MP got embroiled in a number of criminal cases over his assets, leading to him having to spend over a year in jail before he was granted bail. Jagan was lodged in jail May 2012 till September 2013 and at present is out on bail.
However, Jagan`s jail-term earned him people`s sympathies. They relate him as they did with his late father, who was a mass leader. His opposition to divide Andhra has also boosted his chances to win big in the Lok Sabha polls.
The only son of late chief minister of Andhra Pradesh YS Rajasekhara Reddy, Jagan began his business career in 1999-2000 with power company Sandur in neighbouring Karnataka and then expanding it to the north-eastern states.
Jagan later stepped into politics by embarking on the Odarpu Yatra as he went round villages and districts to console families that lost their kin in the aftermath of YSR`s sudden death, earning his sympathy.
Jagan has a strong support base in Seemandhra where the Christians, minorities and Reddys are expected to vote for his party. With his stand for the united Andhra, he might also succeed in winning over the middle class votes in Seemandhra. Whether the YSR Congress-led by Jagan would swing towards the Congress camp or the BJP, it will only be clear once the LS election results are out. However, with Assembly elections also around the corner, Jagan`s long wish to be the CM of the state might be in the hindsight.