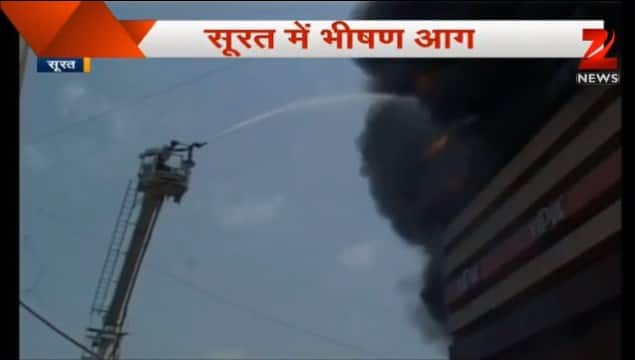 Zee Media Bureau/Ajith Vijay Kumar
Surat: A massive fire broke out in a high-rise building in Surat on Thursday morning.
As per initial reports, the fire first broke out at Vipul Sarees` shop located on the fourth floor of the 17-story Orchid Tower and quickly spread to other floors. Orchid Tower is located in the textile market area of the city and houses gowdowns and offices of cloth merchants.
Though no causalities have been reported so far, many people are said to be trapped in the building. However, reports said that no one was inside the building as the far had started early in the morning, before business hours.
At least 20 fire tenders are battling the fire but given the massive stock of textile material stored in the building, it would be sometime before the fire is controlled.
Hundreds of people have gathered around the building causing traffic jam on the busy road in Puna area.