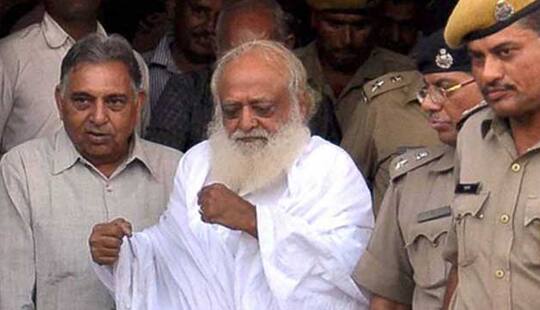 Zee Media Bureau/Deepak Nagpal
New Delhi: The Supreme Court on Tuesday ordered medical examination of self-styled godman Asaram Bapu, while hearing his bail plea in connection with a rape case filed against him in Jodhpur.
Hearing the bail plea sought on grounds of ill-health, the apex court directed the Rajasthan government to set up a medical board to examine Asaram, and subsequently submit a health report by September 23 – the next date of hearing in the matter.
Asaram will continue to remain in jail as the court said that his bail will only be considered after all the witnesses in the case have deposed before the trial court.
Earlier this month, Asaram - who is lodged in Jodhpur Central Jail - was briefly hospitalised after his health deteriorated.
The SC had earlier sought the Rajasthan government`s response in connection with the bail plea of Asaram, who is in custody since August last year on rape charges.