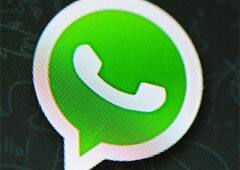 Washington: India is the largest market for the WhatsApp with 48 million monthly active users, the mobile messaging app spokesperson Neeraj Arora said.
According to a report by BGR India, Arora said there were 40 million monthly active users in India in February, meaning about four million new users a month.
WhatsApp has grown pretty big with Brazil, India, Mexico and Russia listed as countries with the fastest growth, CNET reports.
The messaging service was recently acquired by Facebook for 19 billion dollars.