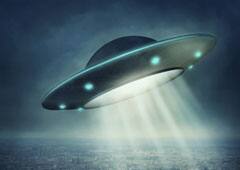 Washington: Astrophysicist Neil DeGrasse Tyson has said that alien contact, which is the next frontier - may have already come and gone.
Speaking to MSNBC`s Chris Hayes, the `Cosmos` presenter said that his great fear is that they`ve been visited by extraterrestrials, but they chose not to make contact with us, on the conclusion that there`s no sign of intelligent life on Earth, CNET reported.
Tyson said that there`s plenty of organic matter in the Universe and that it is perfectly possible that planets out there have outlived their intelligent species.