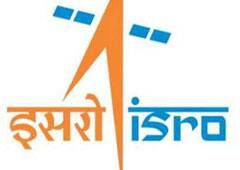 Zee Media Bureau
New Delhi: Indian space agency, ISRO, will launch GSAT-15 satellite in the current financial year and GSAT-16 by mid-2015, the government said on Wednesday.
The Indian Space Research Organisation (ISRO) is expected to launch GSAT-15 satellite in 2014-15, which will carry 24 Ku-bad transponders and a GAGAN (GPS Allied geo Augmented Navigation) payload, said Jitendra Singh, Minister of State for Department of Space, during a written response to a question in Lok Sabha.
It will be the replacement for Ku-band capacity of INSAT-3A and INSAT-4B to augment the capacity of existing DTH and VSAT services in the country, which will benefit the civil aviation services in the country, said Singh.
The minister said that GSAT-16, which is also expected to be launched between 2014-15, will carry 48 transponders in C-band, Ku-band and Upper Extended C-bands and will also replace INSAT-3E, adding that it will also help in augmenting and supporting the existing telecommunication, television, VSAT and other satellite based services in the country.
Following the approval of both the satellites in July 2013, the government has allocated Rs 859 crore for GSAT-15 and Rs 865 crore for GSAT-16.
Recently, ISRO has launched the Polar Satellite Launch Vehicle (PSLV-C23) rocket with five foreign satellites from Satish Dhawan Space Centre in Sriharikota, an even which was witnessed by Prime Minister Narendra Modi.
(With Agency Inputs)