Over the past few years, the Indian sporting landscape traditionally dominated by cricket and with sports like hockey, football and badminton following far behind has started to change with the abundance of talent in disciplines such as shooting, racing, swimming, winter sports and adventure sports putting the country on the map.
 
One such talent is 13-year-old motocross prodigy, Yuvraj Konde Deshmukh, who in August will become the youngest Indian to participate at the World Motocross Championship Juniors in Australia. 
 
Yuvraj started riding when he was just three-and-a-half years old, and his talent was recognised by his parents when they first got him a bicycle and caught him performing stunts on it. Since then, they have been a major support for Yuvraj who took to racing professionally at the age of nine. 
 
Among the championships he has won in India and abroad are the 2014 Dubai Motocross Championship, where he became the first India to claim the title, the MRF India Supercross in 2017 and the AMA Races in the USA. Apart from this, Yuvraj finished third at the 2017 FIM Asia Motocross Championship to become the only Indian with a podium finish.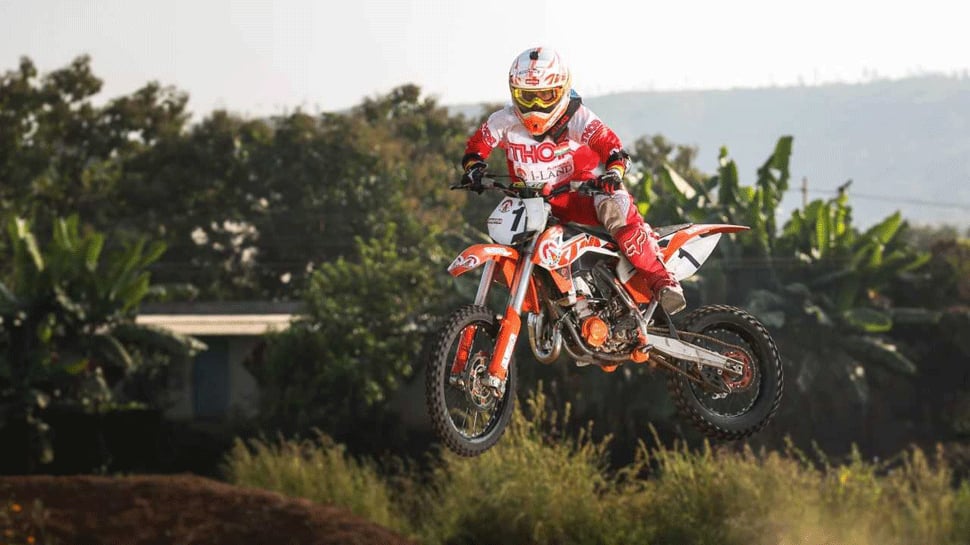 In addition, Yuvraj is also the only Indian participating in the FIM World MX Juniors, a junior edition equivalent of the F1 in its space.  
During the course of his budding career, Yuvraj has faced some life-threatening injuries and he still returned to the sport only because of his own passion and the dream to make India proud in the Global Motocross circuit. One of the major incidents was when he damaged his femur bone and had to be airlifted amidst his training in Dubai. But his passion and love for the sport has never stopped him from being a fearless Indian. 
As a result of winning several amateur races at a nascent age, Yuvraj's performance caught Rustom Patel's attention, the head coach of Ajmera Racing India and an eight-time national motocross champion as well as that of Atul Ajmera, the chairman of Ajmera I-land sports academy who chose to take Yuvraj under his wings and sponsor his ride to becoming an inimitable sports sensation. 
 
Yuvraj has also received super from Adsto, a Mumbai-based full-service alternative sports and talent management agency that first discovered this biking phenomenon and realised his true potential to become an all-rounded brand way beyond his athletic capabilities. 
With supportive parents, a dedicated management agency and world class coaches and training, Yuvraj has now become a force to reckon with in all senses of the word.