New Delhi: Disha Patani is known to be right with her fashion choice and the actress has made sure to appear stunning in front of the camera. However, recently she lashed out at a television news channel for calling her ugly. 
A news channel picked up an old school photo of the actor and criticised her look in the picture. The website tweeted two images of the actress, one being a recent picture and the other being the school days picture and made a comparison between the two.
"Can you believe how ugly Disha Patani looked once, see the contrast," it wrote, besides sharing a link to the article. 
When Disha came across the tweet, she lashed out against the website for calling her 'ugly' and questioned if she should have been all decked up while heading to her school. "You are absolutely right @news24tvchannel ! shouldve worn a beautiful gown and done up my hair n make up nicely before heading to my 7th std class. #sorryforbeinganuglychild. P.s. you couldnt get a better breaking news than that?," she wrote.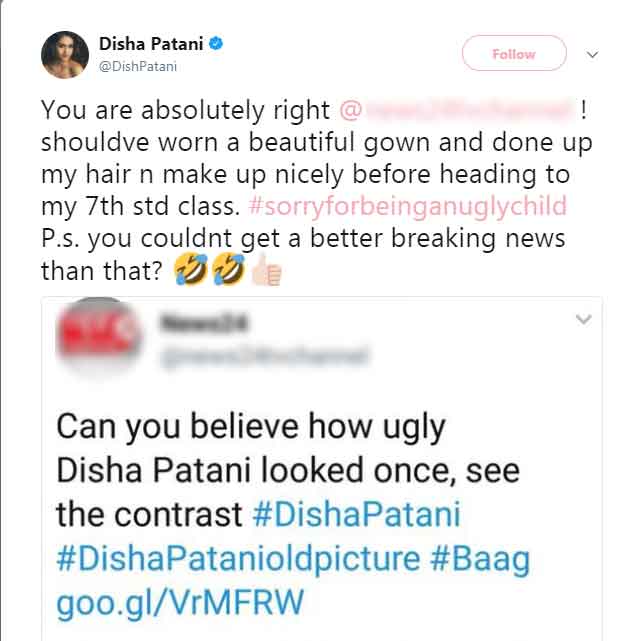 Twitteratti too came in support of the actress and condemned the word 'ugly' used against her.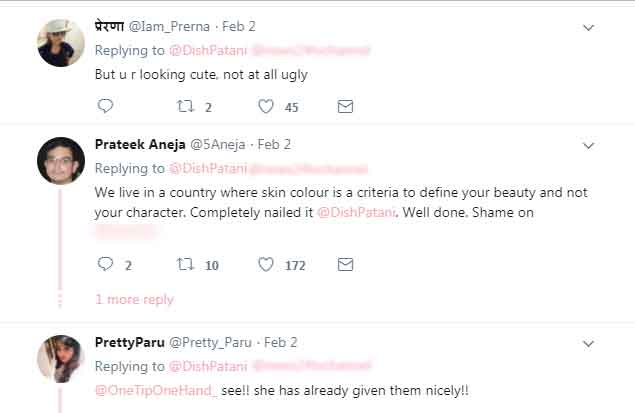 On the work front, Disha is all set to be seen in Baaghi 2 alongside Tiger Shroff.