New Delhi: Karan Johar's short film in the anthology of four movies titled 'Lust Stories' has been making headlines for its bold content. The masturbation scenes featuring Kiara Advani and Neha Dhupia is the latest viral thing on the internet. 
And now we hear that KJo's segment of Lust Stories has reportedly upset the family of legendary singer Lata Mangeshkar. 
As per a Bollywoodlife.com report, the family of the veteran singer has reportedly raised an objection to use of Lata's iconic song from 'Kabhi Khushi Kabhi Gham' for an orgasm scene. Bollywood Hungama quoted a family member of the singer as saying, "We wonder why he needed to use a Bhajan-like song sung in the most revered voice of Asia to show his heroine in an orgasmic state. He could have used any other song."
The report added that the family members are also upset with KJo for not even informing Lata for using her song that too for such an 'embarrassing' scene. "At her age, we don't want to expose her to this kind of ugly desecration of her song. Why did Karan Johar use Lata Didi's immortal song in such an embarrassing situation? I still remember how ecstatic Karan was when Didi had recorded the song for Kabhi Khushi Kabhie Gham. He said it was a dream come true. Why turn the dream song into a nightmare now?" one of the family members was quoted as saying. 
Actress Kiara Advani, who is one of the leads in the short film, does not find sexual satisfaction from her husband, played by Vicky. And hence, she turns towards self-pleasure or masturbation. In the scene, Kiara's character is activating her vibrator which is when the K3G track plays in the background. 
Here's one of the stills from the short film: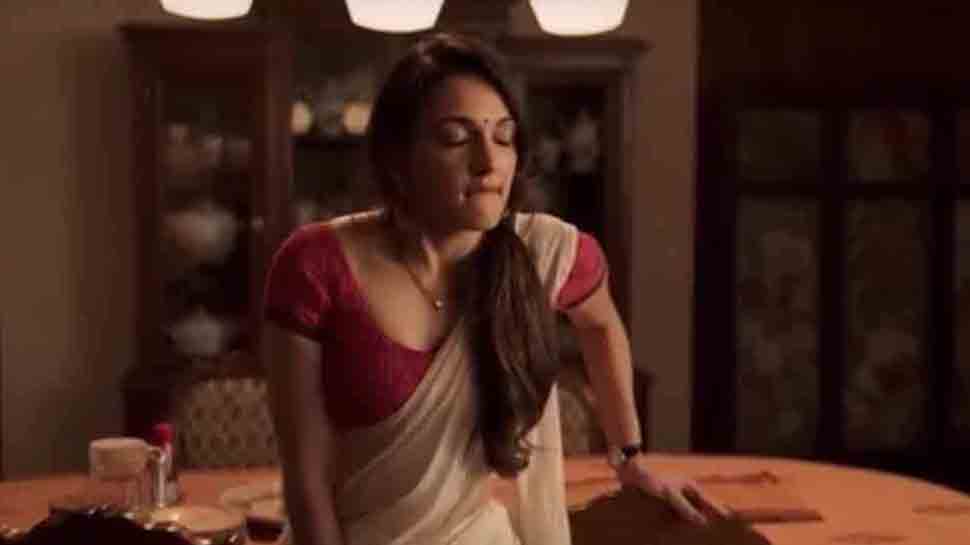 Watch the trailer of 'Lust Stories' here:
The song was originally picturised on veteran actress Jaya Bachchan in the 2001 family drama film 'Kabhi Khushi Kabhi Gham', directed by Karan Johar.