Windsor: Bollywood star Priyanka Chopra was among a galaxy of world celebrities who were spotted at the wedding of Britain's Prince Harry and American actress Meghan Markle at Windsor today.
An "excited" Chopra, who was earlier rumoured to be one of Markle's bridesmaids, is among the guests having bonded with the soon-to-be royal over "biryani, poutine and endless conversations".
Check out the pictures: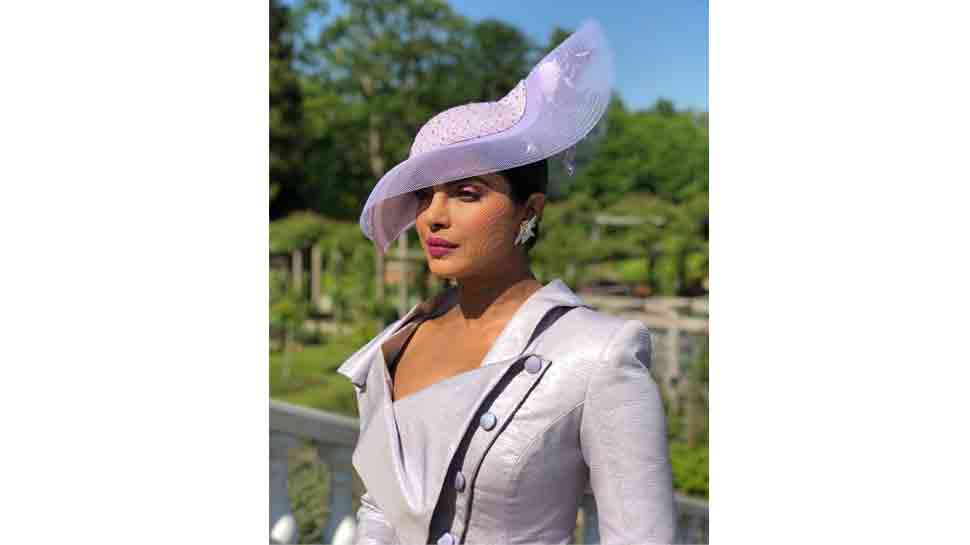 Image Courtesy: IANS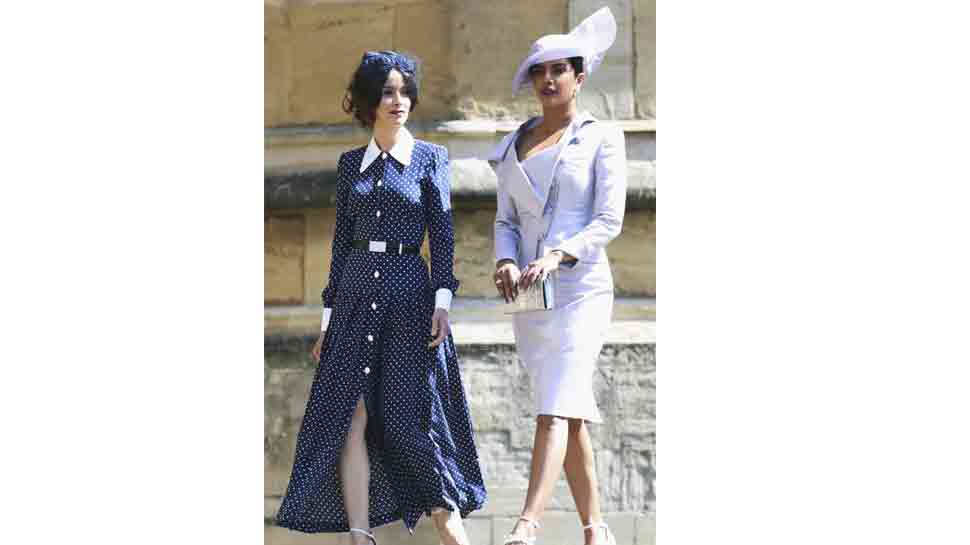 Image Courtesy: PTI
Dressed in a lilac outfit and matching hat, Chopra walked to the chapel with the stars of the television series 'Suits' ? the show 36-year-old Markle is best known for as an actress.
It was expected that as one of Markle's close friends from Hollywood, 35-year-old Chopra would be among the guests on her big day. She chose a light-coloured dress suit and matching hat by Philip Treacy.
"I've known Meghan for a few years now and I'm super happy for her, and I'm just really happy to be a part of her big day," Chopra said ahead of the ceremony.
"She's always been someone who's so just aware and interested in the world. I met her three or four years ago and that's what we bonded on ? was how much we feel like we contribute to that as public people. I really feel like that's what she was born to do and I hope this gives her the opportunity do that," said the actress, now famous in Hollywood as the star of 'Quantico'.
Some famous faces have also made the select guest list among the over 2,000 members of the public at the royal wedding.
They include Hollywood star George Clooney and his wife Amal, tennis ace Serena Williams, football star David Beckham and wife Victoria, and pop star Elton John and his partner David Furnish.
Members of the royal family were also out in full force among the select gathering of 600 guests for the chapel wedding, including Pippa Middleton, the sister of Kate Middleton, the Duchess of Cambridge.