New Delhi: The government has made quoting of Aadhaar mandatory for filing income tax returns (ITRs) as well as obtaining a new PAN. If you have not yet done the PAN-Aadhaar linking, you have less than 10 days for doing so.
The CBDT has extended the deadline for the PAN-Aadhaar linking to June 30. This is the fifth extension given by the government for individuals to link their Permanent Account Number (PAN) with their biometric ID (Aadhaar).
The earlier deadlines for linking the two databases were July 31, August 31 and December 31, 2017, with the last being March 31 this year.
The extension date orders from CBDT came in March this year in the backdrop of the Supreme Court, earlier, directing extension of the March 31 deadline for linking Aadhaar with various other services.
Section 139 AA (2) of the Income Tax Act says that every person having PAN as on July 1, 2017, and eligible to obtain Aadhaar, must intimate his Aadhaar number to the tax authorities.
Follow the below mentioned procedure to link your PAN Card with Aadhaar Card
In order to link PAN and Aadhaar cards, tax payers have to first register on the Income tax e-Filing portal. Once they have done so, they are to follow the steps outlined below:
Log in to the e-Filing portal of the Income Tax Department by entering the log-in ID, password and date of birth
After punching in the details, you will also have to feed in a code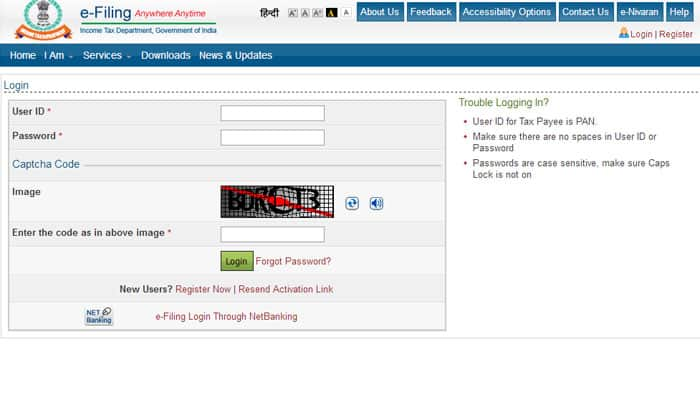 On logging in to the site, a pop up window will appear, prompting you to link your PAN card with Aadhaar card
If not, you can go to Profile setting and opt the "Link Adhaar" button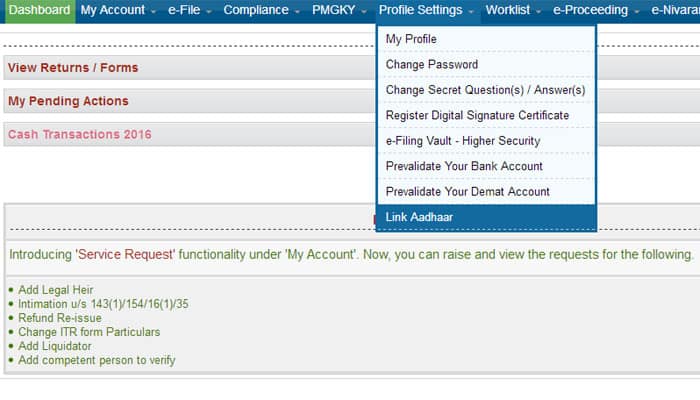 Punch in the details such as name, date of birth and gender. It will be already mentioned by you during registration on the e-Filing portal
Verify the details on screen with the ones mentioned on your Aadhaar card
If the details match, enter your Aadhaar card number and click on the "link now" button
You will get the message that your Aadhaar card has been successfully linked to your PAN card
With PTI Inputs