New Delhi: Aadhaar issuing body Unique Identification Authority of India (UIDAI) is slowly phasing out private enrolment agencies and ensuring that enrolment is carried out only at banks and post offices.
The UIDAI CEO last month referred to the success rate of biometric authentication and said "for government systems, the success rate is 88 percent, for banks it is 95 percent and for telecom, it is 97 percent".
UIDAI CEO has also given the details of enrolment operators who have been blacklisted and said that 10,268 such entities have been suspended for various reasons like corruption, use of unparliamentary language, lack of quality.
Here is how you can locate Aadhaar enrolment and update centres in banks and post offices online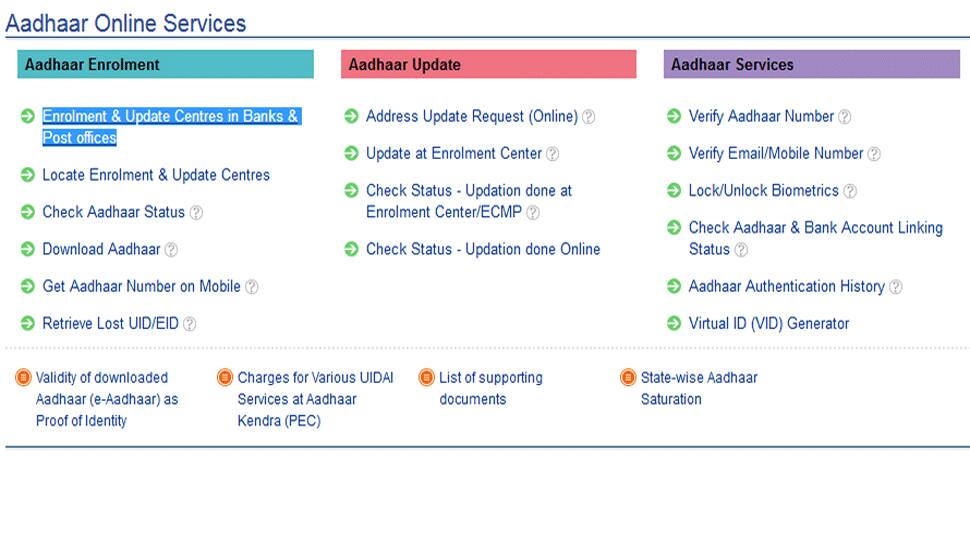 - Go to the UIDAI website: https://uidai.gov.in/
-Under Aadhaar Enrolment section you will find "Enrolment & Update Centres in Banks & Post offices"
- Click that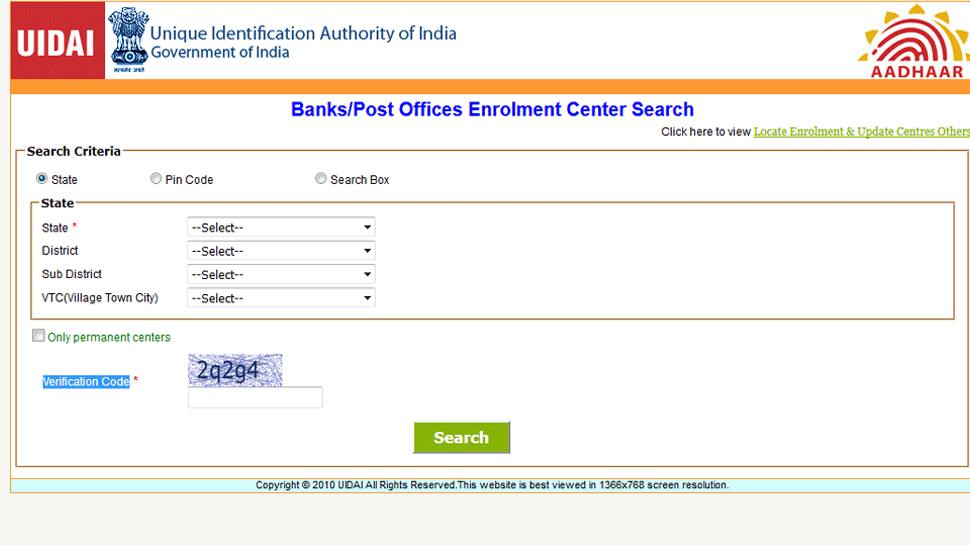 - Now you will be taken to another page: https://appointments.uidai.gov.in/easearch.aspx
- You will have three search criteria: State, Pin Code and Search Box
-All the three searches will let you know the details of the following:
Registrar Name
Agency Name
Center Summary
Contact Person
Center Type
Last Update Date
Locate Center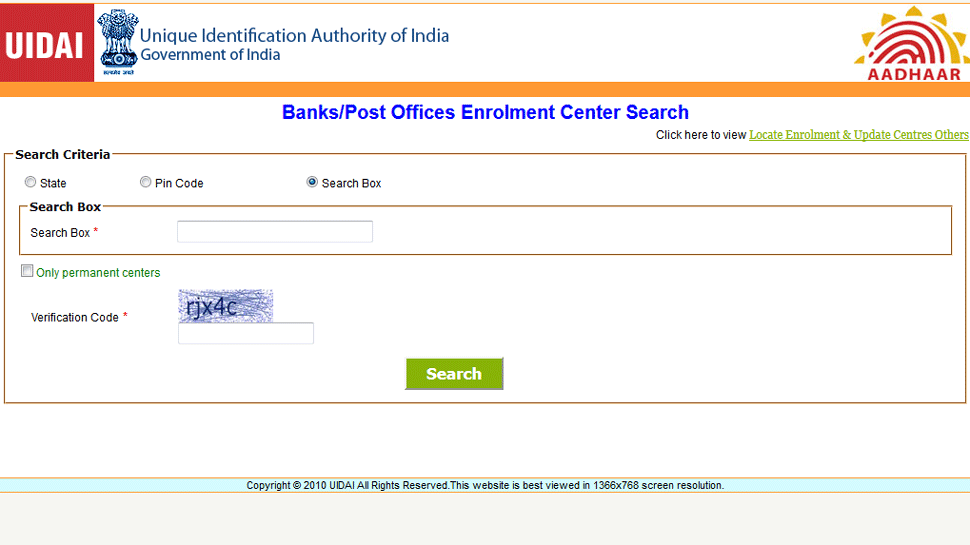 - If you know the search area or the PIN code, you can simply punch in the details
- However, there is another option under the state category. You can find out your Aadhaar Enrolment centre update by filling in a few details like:
Name of your State
District
Sub District
VTC(Village Town City)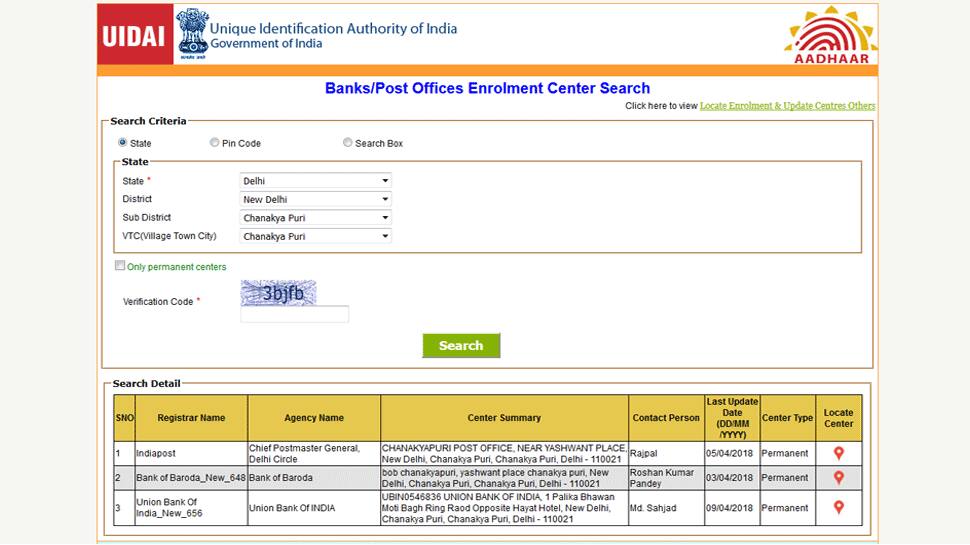 - Note that in all the search options you will be required to fill in a Verification Code
Notably, UIDAI unveiled the beta version of the much-awaited 'Virtual ID'. UIDAI has said that service providers will soon start accepting the same in lieu of Aadhaar number.
In the beta form, users can generate their Virtual ID and use it to update address in Aadhaar online for the time being, according to UIDAI which announced the Virtual ID concept earlier this year to address privacy concerns.