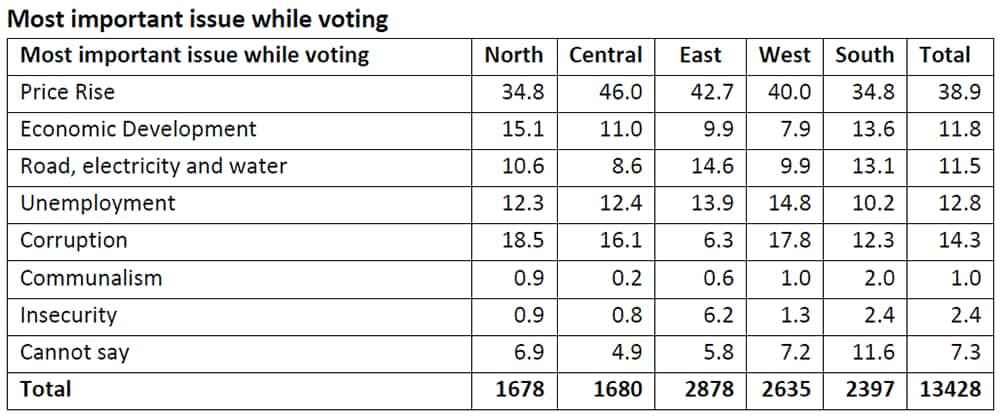 In the forthcoming elections, price rise more than any other issue would affect voting behaviour (women 41.1 percent and men 37.0 percent). It was followed by corruption (14.3 percent) and unemployment (12.8 percent). Other important issues included economic development (11.8 percent), of road, electricity and water (11.5 percent), communalism (2.4 percent), surprisingly found to be a non issue for the voters in the election.




More than four out of 10 (42.6 percent) voters believed that state of economy had deteriorated in the last five years (45.6 percent men and 39.1 percent women). As much as 23.3 percent thought no change was visible in the state of economy. The remaining voters were divided between those who could not say anything about the state of economy (14.5 percent) or 19.6 percent voters who thought it was better than five years ago.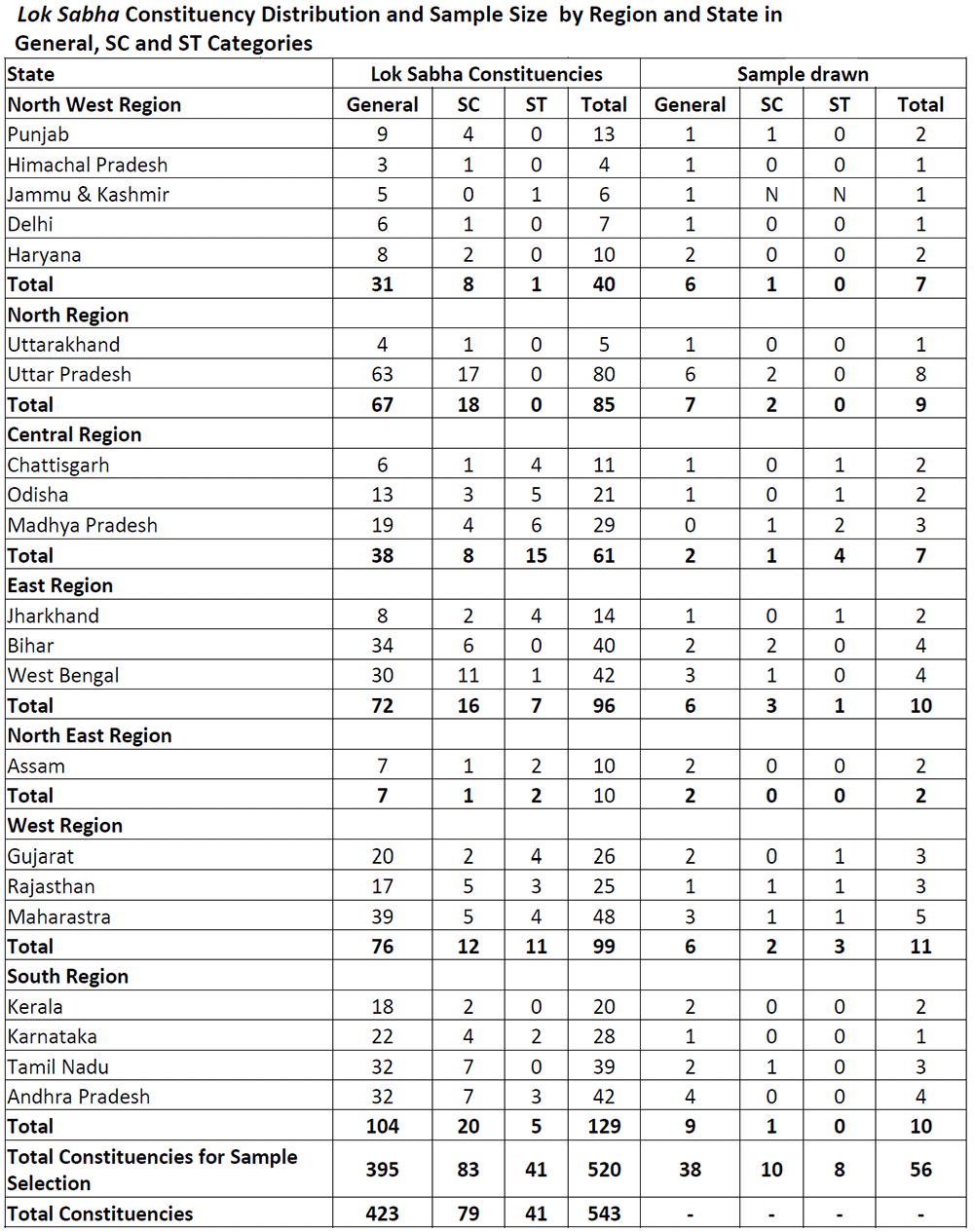 The respondents (voters) were selected through multi-stage stratified random sampling procedure. At the first level, 56 Lok Sabha constituencies in the General, Scheduled Castes(SC) and Scheduled Tribes(ST) categories were randomly drawn, spread across five regions (covering all most all states). At the second level, in each Lok Sabha constituency, two Assembly Constituencies were randomly selected. At the third level, within each Legislative Assembly Constituency, four polling booths were randomly selected. At the fourth level, sample of 30 respondents (voters) whose name appeared in the polling booth list was drawn randomly using a fixed sampling interval within each polling booth.