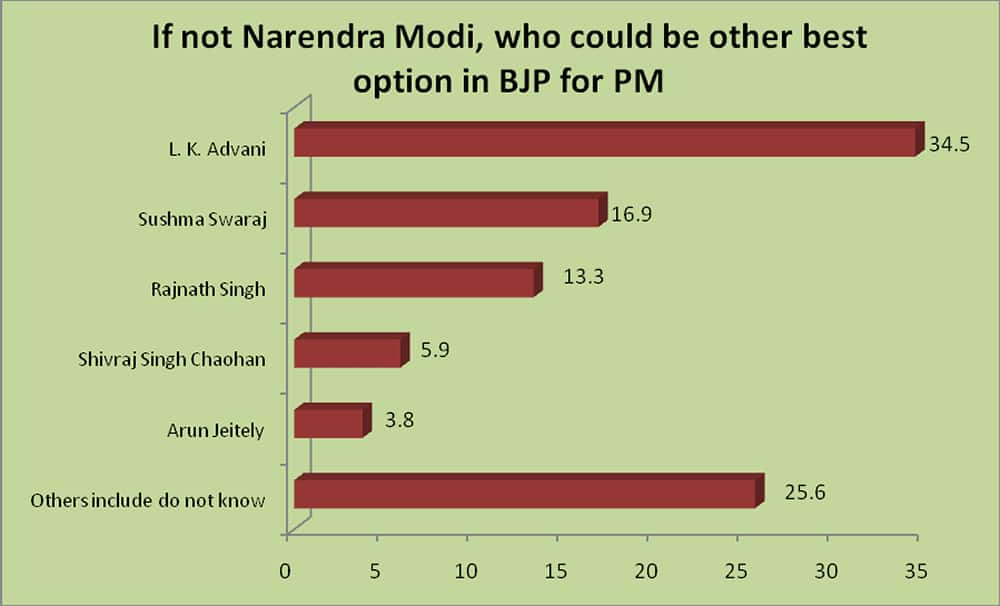 Lal Krishna Advani emerged as second best option for Prime Minister, if not Narendra Modi, according to 34.5 percent voters. He was followed by Sushma Swaraj (16.9 percent) and Rajnath Singh (13.3 percent). Several other names were mentioned including Shivraj Singh Chouhan, Chief Minister of Madhya Pradesh (5.9 percent) and Arun Jaitley, Leader of Opposition in Rajya Sabha.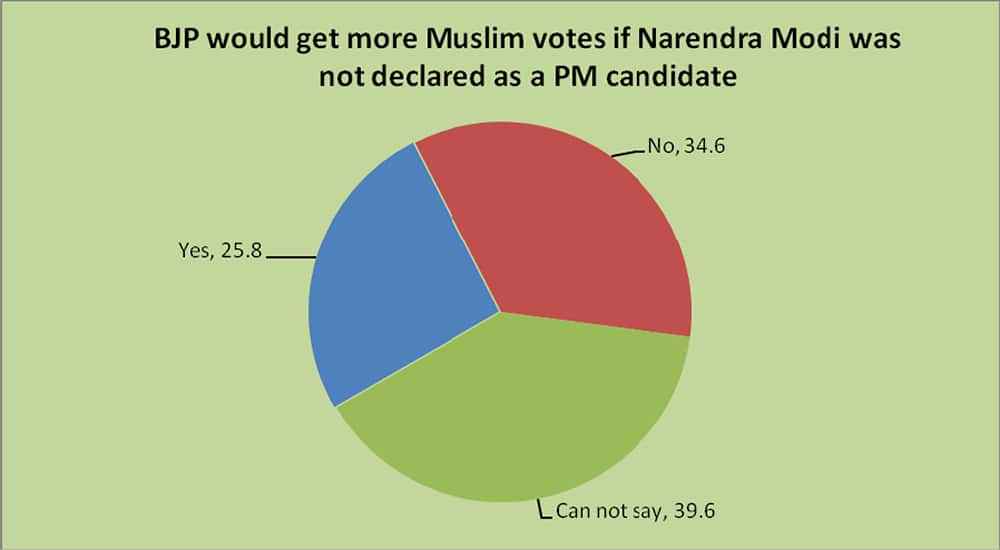 The voters were asked if "BJP would get more votes if Narendra Modi was not declared as a prime ministerial candidate". Surprisingly, just about one fourth or 25.8 percent voters thought so, whereas 34.6 percent voters did not think so. Four out of ten or 39.6 percent responded "can't say" thereby indicating that Narendra Modi's candidature as PM would not affect the voting behaviour of Muslim voters.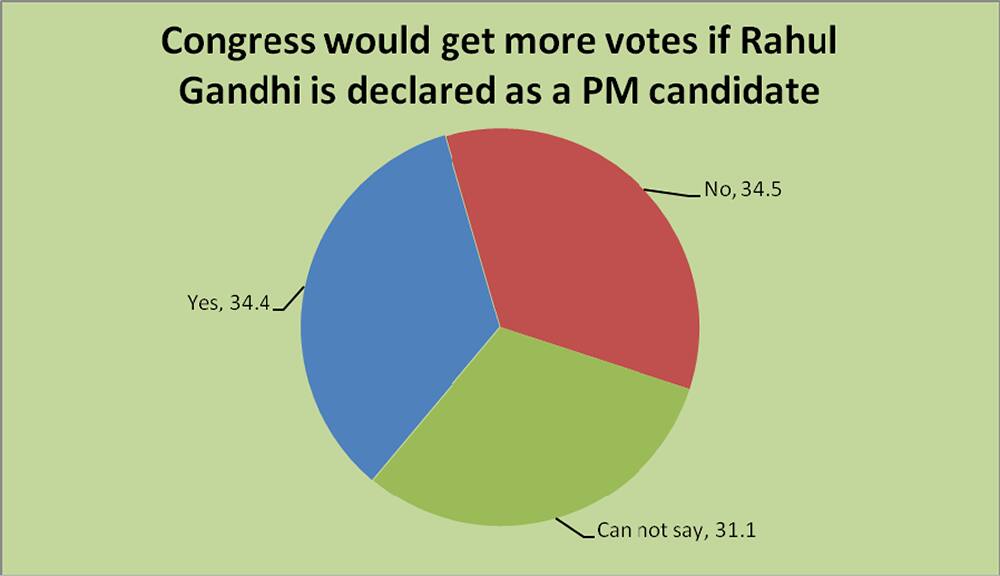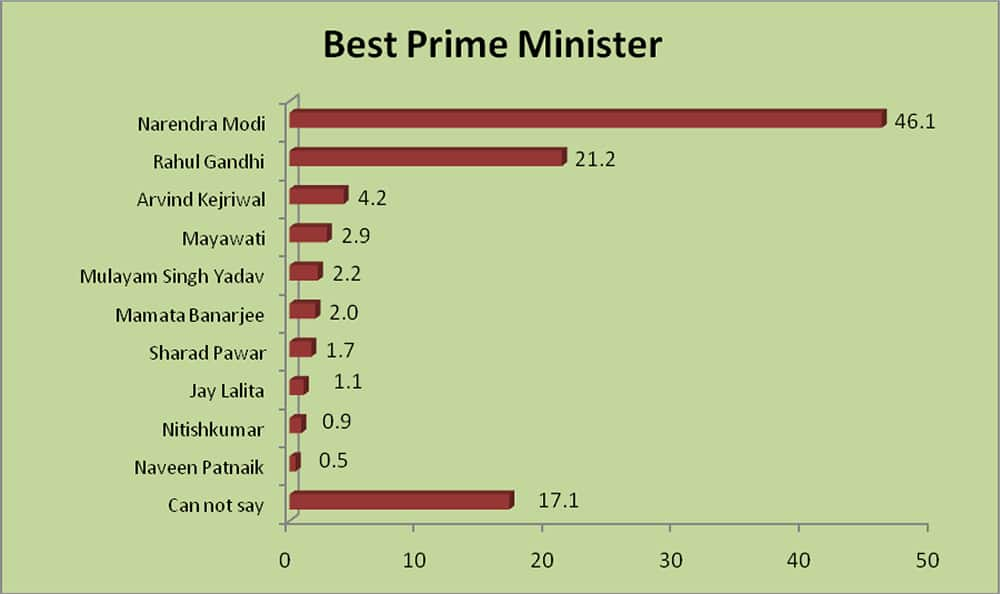 A number of statistical methods for calculation were used for the projection of likely number of seat to be won by various political parities. The analysis was carried out within 95 % confidence level or +/- 5 percent margin of error. The BJP is projected to get 37.9 percent of vote share, whereas the Congress is expected to get 20.3 percentage of vote share.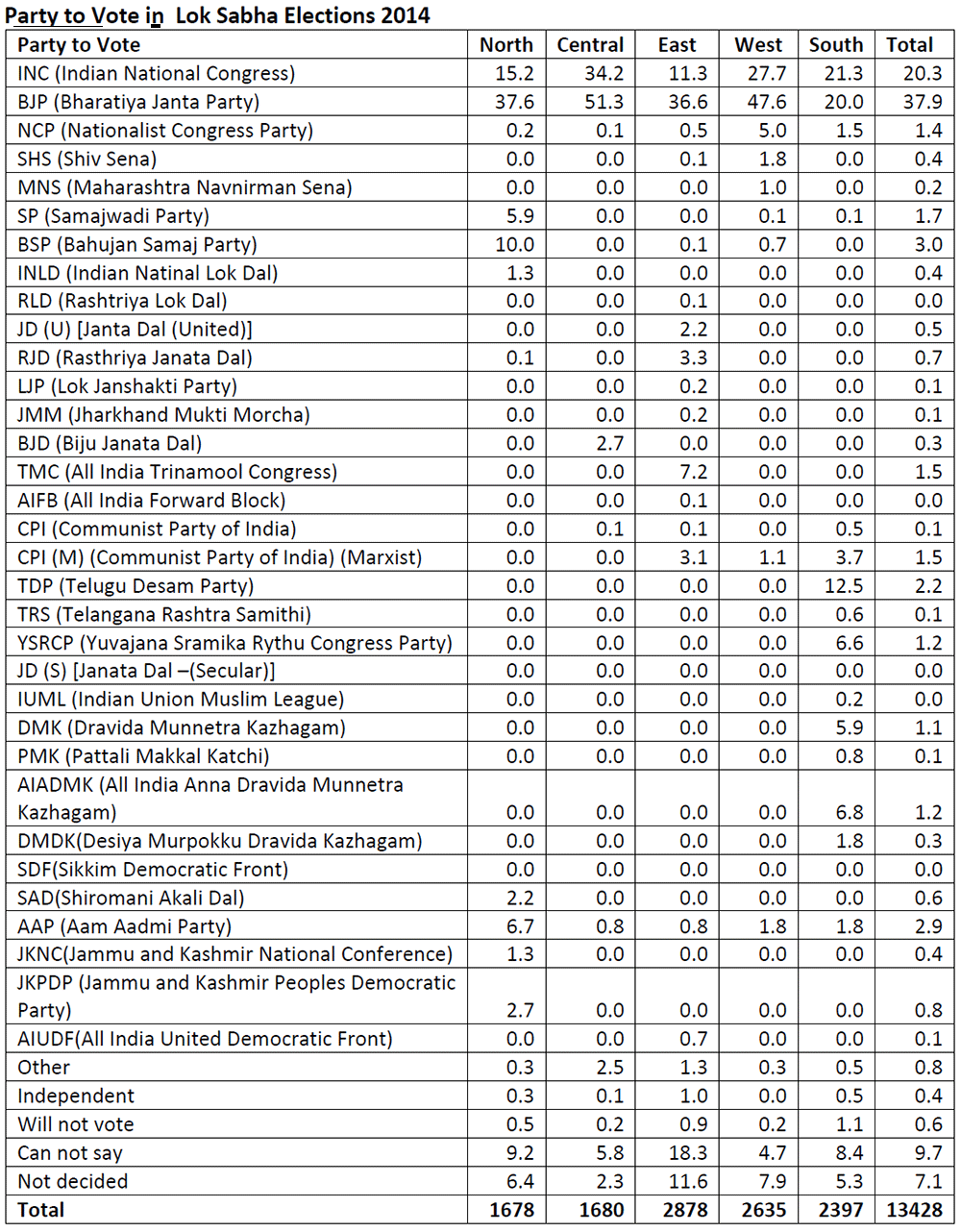 BJP (Bharatiya Janta Party) ranked first among the political parties to which as much as 37.9 percent voters decided to vote for in upcoming Lok Sabha elections. Incumbent INC, the ruling party was the choice of 20.1 percent voters, lowest being in the Central region ruled by BJP and BJD parties. The poor third preference (3.1 percent) was BSP (Bahujan Samaj Party), most active in Uttar Pradesh while 2.1 percent voters favoured TDP (Telugu Desam Party), which is confined to Andhra Pradesh.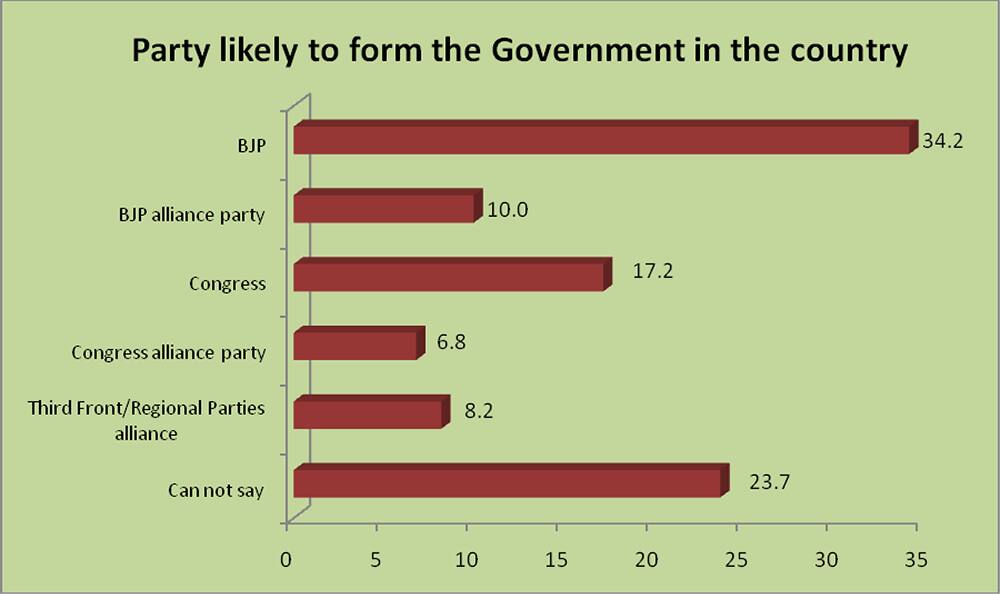 As many as 34.2 percent voters were of the view that BJP would form the next government. As opposed to this figure, only 24.0 percent voters had indicated that Congress and its allies would form the government. Only 8.2 percent voters were of the view that Third Front of regional parties alliance could form the government.