Durga Puja pandal sets up Sonu Sood's life-size statue, recreates heartbreaking stories of migrant labourers: In pics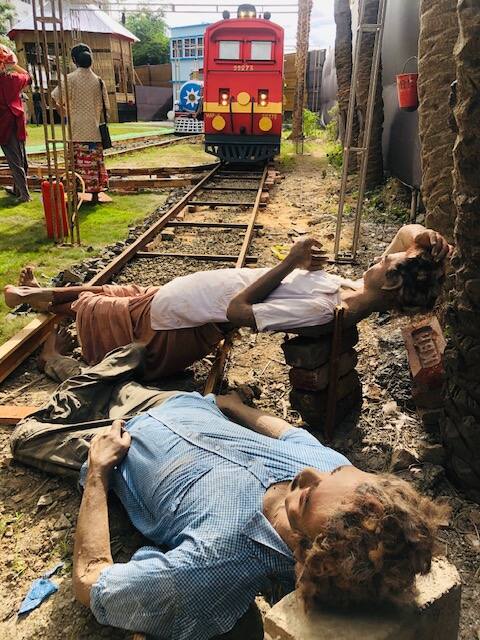 Kolkata: West Bengal for the first time in its history will be celebrating the Durga Puja amidst the COVID-19 outbreak and the celebrations this year will also be slightly different from the past years.
The pandal hoppers and people across Bengal during Durga Puja used to go out and catch the glimpse of varied themes of puja pandals, but due to coronavirus restrictions, they won't be able to witness the decorations like the previous years.
Notably, this year, the most sought after the theme of Durga puja pandals across the state is the 'migrant labourers crisis' and a Durga puja pandal in Kolkata has recreated heartbreaking stories of migrant workers who faced problems due to COVID-19 induced lockdowns.
The Keshtopur Prafulla Kanan Club has come up with a pandal where they have recreated the stories of the migrant labourers.
The most heartbreaking incident replicated is where migrant workers are sleeping and resting on the railway tracks and the train is approaching. The train has a motor which will keep moving up and down. Migrant workers returning homes can also be seen walking along the railway tracks.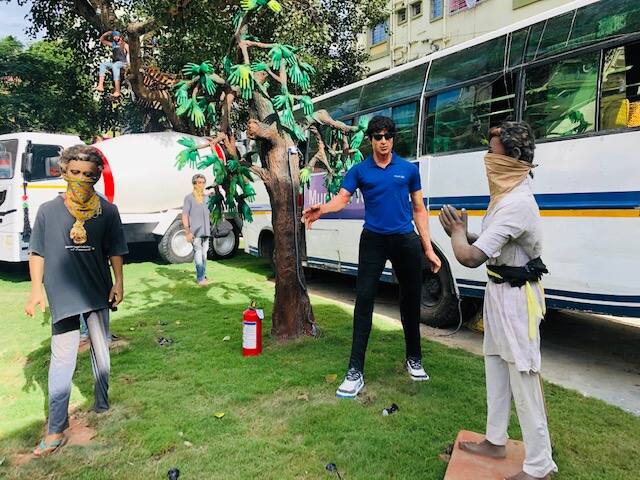 They have even depicted how actor Sonu Sood became a Messiah and helped the migrant workers return their homes.
A life-size statue of Sonu Sood helping migrant workers desperate to return home and a bus arranged by him reading Mumbai to Delhi has been installed next to his statue and migrant workers can be seen getting on the bus.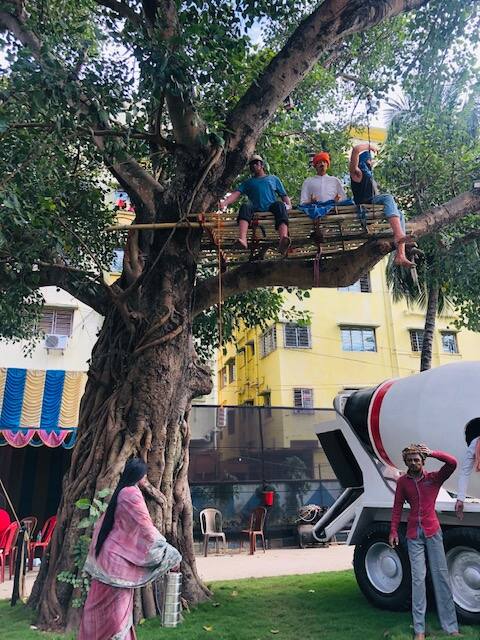 Another story replicated is from West Bengal's Purulia district where villagers had quarantined a group of migrant workers who had returned home. The villagers prevented them from returning to the village and made them stay atop a tree for 14 days till the quarantine period was over.
It also shows a scene recreated where family members are sending food to their members atop the tree.