In Pics: Chargesheet filed in Delhi riots hints at larger conspiracy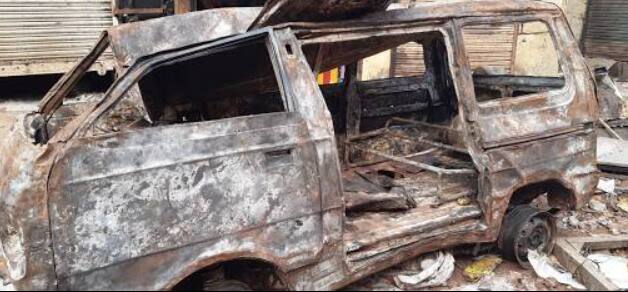 New Delhi: The Special Cell of Delhi Police on Wednesday (September 16, 2020) filed a charge sheet in the Karkardooma Court against 15 accused in connection with the conspiracy of Delhi riots that broke out on February 24, 2020. The clashes took place between the supporters of the Citizenship (Amendment) Act and those against it and left at least 53 people dead and injured more than 500. As per the report, all these accused not only gave inflammatory speeches during the protests against the new citizenship law that started in the month of December 2019 but also conspired to flare up the communal riots in February this year. The Special Cell has booked these 15 people under the Unlawful Activities Prevention Act (UAPA) along with other sections. The charge sheet related to the Delhi riot is about 17,000 pages.
(Photo credit: Zee News cameraperson S Jayadeep)
Claims amounting to more than Rs 20 crore to compensate for the loss of property have been filed before the GNCTD, which indicates the scale and immense cost of the tragedy. Over 16,000 PCR calls were received and a total of 751 cases were registered by Delhi Police in connection with these riots. 59 cases were assigned to SIT constituted in the Crime Branch, 691 cases were investigated by the district police and one case which was registered on March 6, 2020, to investigate the larger conspiracy behind these riots was assigned to the Special Cell.
(Photo credit: Zee News cameraperson S Jayadeep)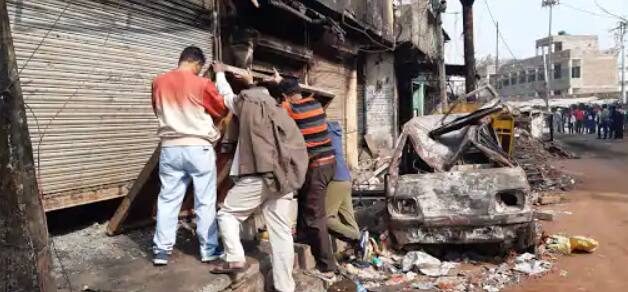 Zee News has got exclusive information which reveals that the anti-CAA protests were planned to spoil the image of the central government. The timing and place of the protests were scheduled as per the US President Donald Trump visit to Delhi and it was done in order to pull media attention towards it. The Zee News sources also said that there was a core committee that held various meetings before the protests took place. The core committee members chose a community dominated area and had also reportedly discussed the communal violence angle to the protests.
According to the sources, women were deliberately put in front of the protests and were used as a shield. (Photo credit: Zee News cameraperson S Jayadeep)
Meanwhile, the Special Cell has found the Delhi riots to be a well-planned conspiracy. Their investigation has revealed that several groups had joined hands during the Anti-CAA protests. These groups include Pinjra Tod, PFI, Jamia Coordination Committee, United Against Hate, former students of Jamia university, and students of JNU and Jamia University. The money to fund the anti-CAA protests came from the PFI as well as abroad. Weapons were also purchased from that money.
(Photo credit: Zee News cameraperson S Jayadeep)