Top 6 things you should know about PM Narendra Modi's address: In pics
PM Narendra Modi's address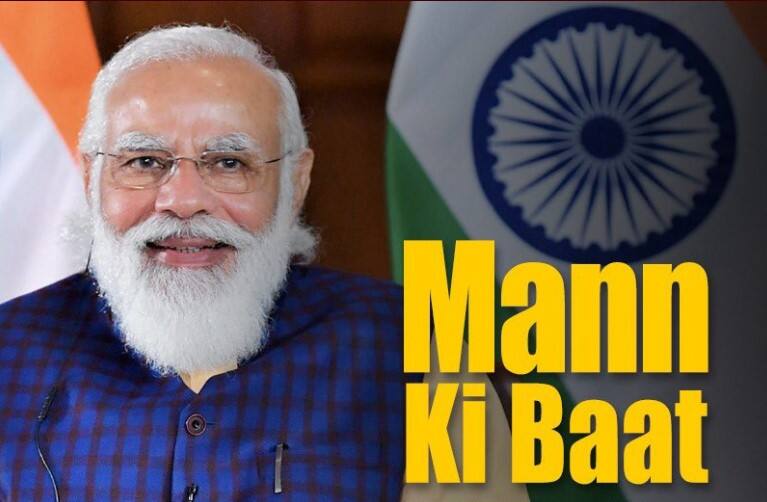 New Delhi: Prime Minister Narendra Modi on Sunday (November 29, 2020) addressed the nation through his 18th Episode of 'Mann Ki Baat 2.0'.
During the address, PM Modi talked about the idol of Devi Annapurna that is returning to India from Canada. He also talked about the new farm Bills, World Heritage Week and the work of Jonas Masetti, also known as Vishwanath.
PM Modi also mentioned COVID-19 outbreak and talked about the coronavirus vaccine. He also discussed the Guru Nanak Jayanti.
Here are the top six things you should know about PM Modi's address.
PM Narendra Modi's address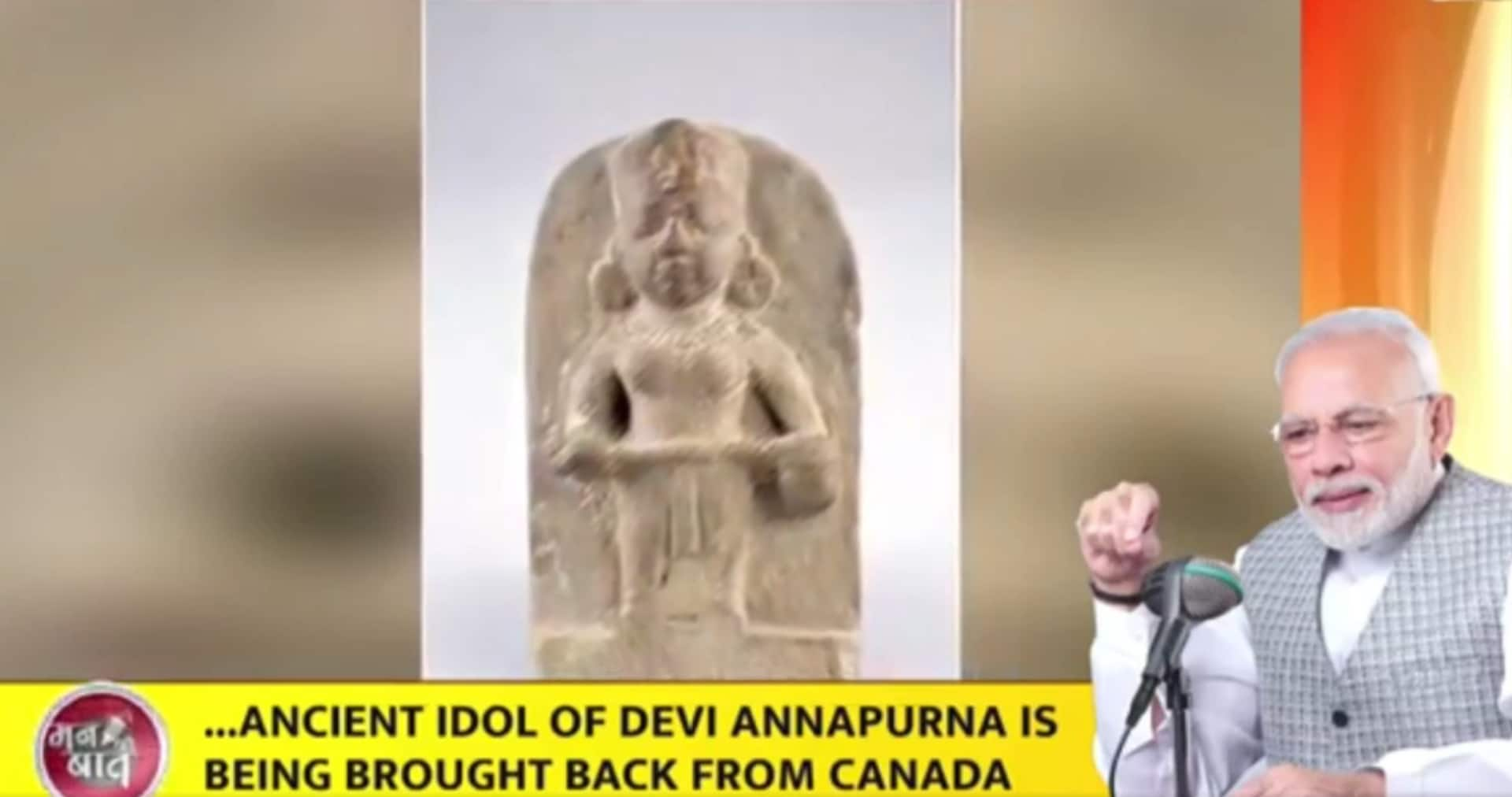 PM Modi started the address with 'good' news and said, "Every Indian will be proud to know that a very old idol of Devi Annapurna is returning to India from Canada. This idol was stolen from a temple of Varanasi and smuggled out of the country around 100 years ago somewhere around 1913." He expressed gratitude to the Government of Canada and to all those for this large-heartedness who made this propitious deed possible.
PM stated that the Mata Annapoorna has a very special relationship with Kashi and now the coming back of her idol is pleasing for all of us.
"Just like the idol of Mata Annapurna, a lot of our invaluable heritage has suffered at the hands of international gangs. These gangs sell them at a very high price in the international market. Now not only are they being subjected to heavy restrictions; India has also increased her efforts for their return. Because of such efforts, India has been successful in bringing back lots of such idols and artefacts in the past few years," said PM Modi.
PM Narendra Modi's address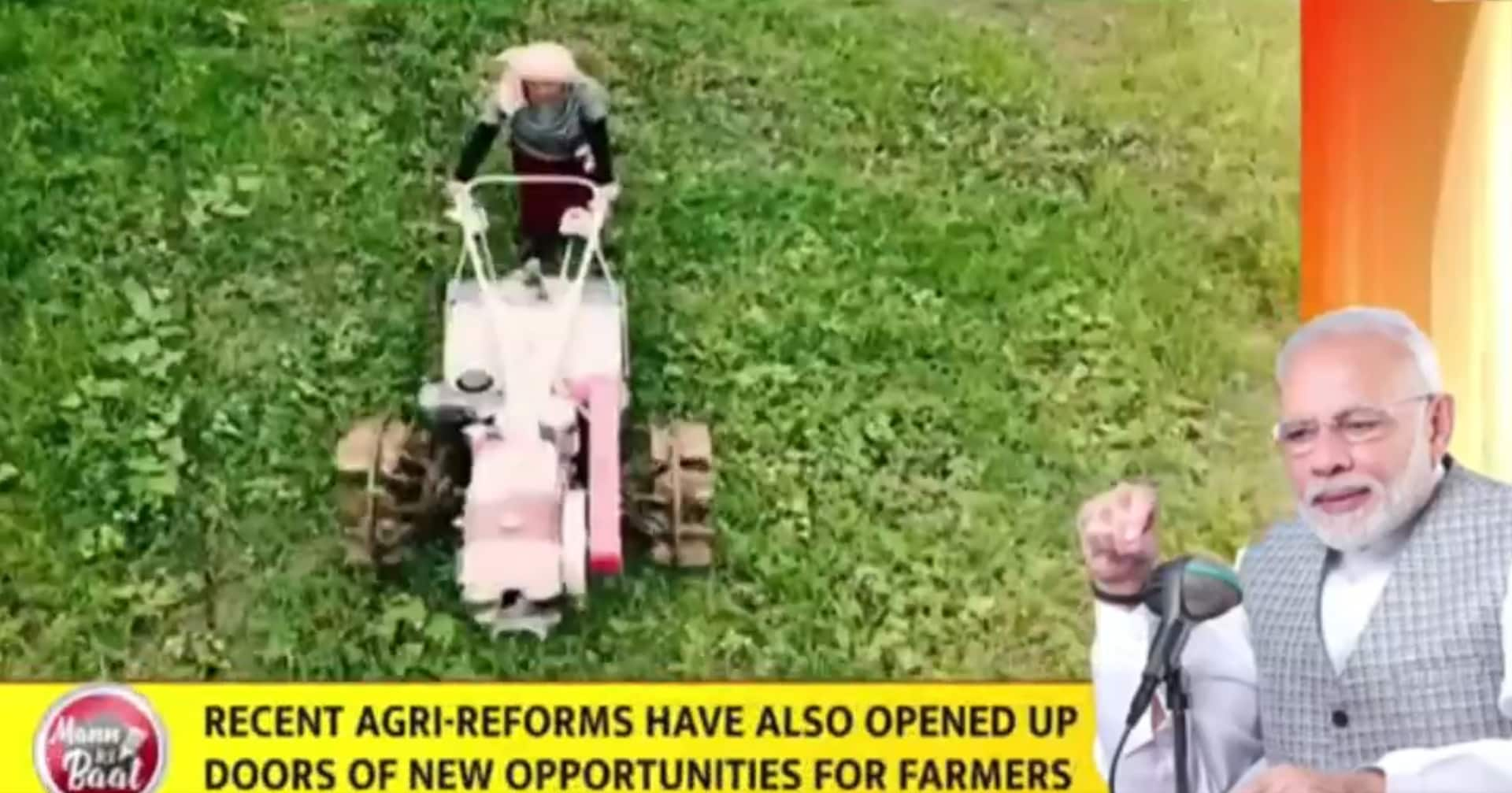 Amid ongoing protests by a section of farmers against new farm laws, PM Modi said that the agricultural reforms in the past few days have now opened new doors of possibilities for our farmers.
He asserted that these agricultural reforms have not only freed peasants from various shackles but have also bestowed on them new rights and opportunities.
He said the recent agriculture reforms have begun mitigating the troubles of farmers in a short span of time as he cited the example of a Maharashtra farmer who used the provisions of the new laws to get the money promised to him by a trader.
"Since ages, these demands of farmers which at one point of time or the other all political parties had promised to them, have now been fulfilled. After deep deliberations, Parliament recently passed farm reform laws," he said.
"These reforms have not only freed the farmers from various shackles but have also given them new rights and opportunities. In such a short span of time, these rights have started reducing the problems of farmers," he added.
PM Narendra Modi's address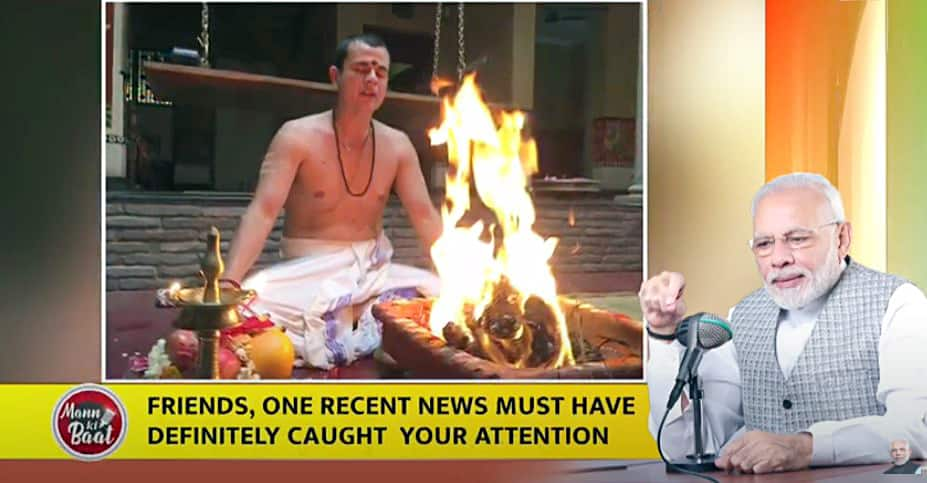 PM Modi said that India's culture and shaastras, knowledge has always been a centre of attraction for the entire world. "Many people came to India to discover and study them and stayed back forever, whereas some of them returned to their respective countries as carriers of this culture. I got an opportunity to know about the work of Jonas Masetti, also known as Vishwanath," said PM Modi.
He told that Jonas teaches Vedanta and Geeta to people in Brazil and runs an institution named Vishwavidya, situated in the hills of Petropolis, an hour's distance from Rio De Janeiro.
"Jonas, after studying Mechanical Engineering worked in his stock market company. Later he was drawn towards Indian culture, especially Vedanta. From stocks to spirituality, it has truly been a long journey for him. Jonas studied Vedanta Philosophy in India, staying at Arsha Vidya Gurukulam in Coimbatore for four years. Jonas has another specialty- he is using technology to propagate his message. He regularly conducts online programmes," said PM Modi. He said that Jonas also does a daily podcast and during the last seven years, through his free open courses on Vedanta, Jonas has taught over a lakh and a half students.
"Jonas is not only doing great work – he is doing it through a language understood by a large number of people. People are much keen on knowing how this could be of help to them during these times of COVID-19 and quarantine," expressed PM Modi.
PM Narendra Modi's address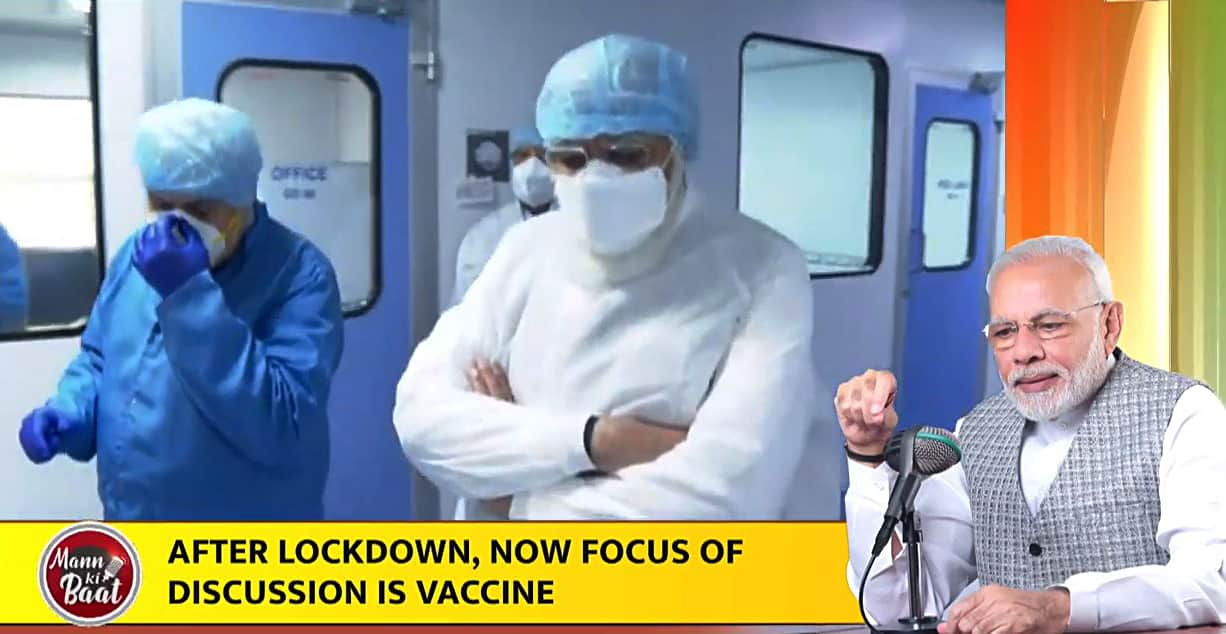 PM Modi also spoke on COVID-19 outbreak and coronavirus vaccine. He said, "My dear countrymen, in Mann Ki Baat, we refer to a wide range of issues and topics. However, it has been one year of one such incident we would never want to remember fondly. It has been roughly one year since the world came to know of the first case of coronavirus. Since then, the entire world has seen several ups and downs."
He added, "Coming out of the lockdown, now the discussion on a COVID-19 vaccine has commenced, however, any sort of negligence regarding coronavirus can be deadly even now. We have to firmly keep fighting against COVID-19."
PM Narendra Modi's address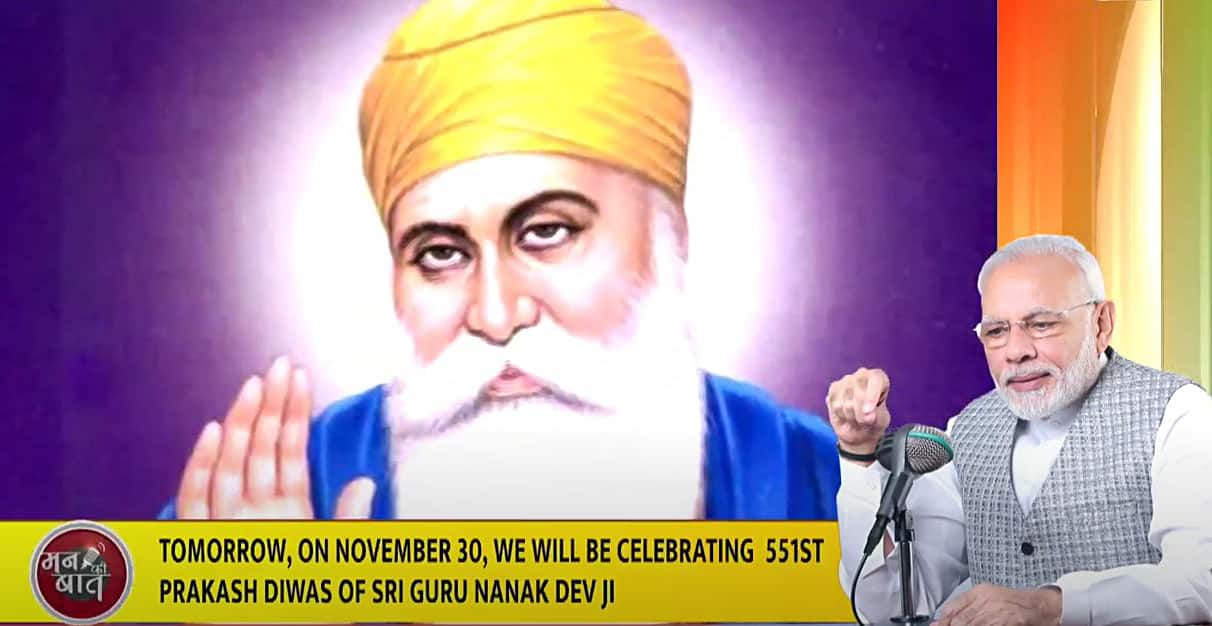 PM Modi also extended wishes on Guru Nanak Jayanti and said that the influence of Guru Nanak Dev ji is distinctly visible.
"From Vancouver to Wellington, from Singapore to South Africa his messages are heard all around. It is mentioned in Guru Granth Sahib –"sevak ko seva bun aayee", that is the work of a sevak, a servant is to serve. In the past few years at many important junctures we had the opportunity to serve as a Sevak. Guru Sahib awarded us the opportunity to serve. 550th Prakash Parva of Guru Nanak Dev ji, 350th Prakash Parv of Shri Guru Govind Singh ji, next year we will have 400th Prakash Parv of Shri Guru Teg Bahadur ji too. I feel that I have been specially blessed by Guru Sahib that he has associated me very closely with his work," said PM Modi.
He stated that there is a Gurudwara, Lakhpat Gurudwara Sahib, in Kutch where Guru Nanak ji had stayed during his Udaasi, his spiritual travels.
"During the 2001 earthquake, this Gurudwara too faced damage. It was the blessings of Guru Sahib that I was able to ensure its restoration. Not only was the renovation done; its glory and grandeur were restored too. All of us were bestowed with ample blessings of Guru Sahib. The restoration efforts of Lakhpat Gurudwara were honoured with the Award of Distinction by the UNESCO Asia Pacific Heritage Award in 2004. The jury that gave away the award found that during the restoration, the fine details of the art and architecture were given special care. The jury also noted that in the restoration of the Gurudwara not only did the Sikh community participate actively; it was done under their guidance too. I had the good fortune of visiting Lakhpat Gurudwara when I was not even the Chief Minister. I used to feel immensely energized being there. Everyone feels blessed on visiting this Gurudwara," said PM Modi.
PM Narendra Modi's address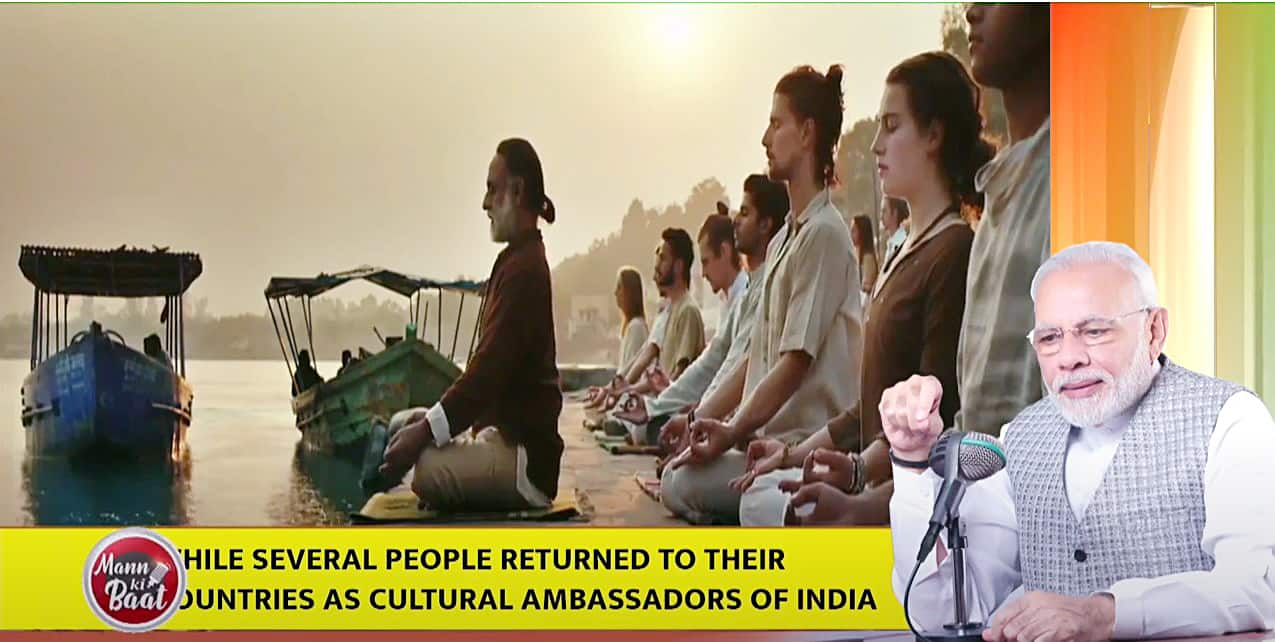 PM Modi talked about the World Heritage Week and that it was celebrated only a few days ago and it provides a wonderful opportunity to the lovers of culture to revisit the past and to know about the history of the important milestones.
"In spite of these times of coronavirus, this time, we saw people celebrate this Heritage week in an innovative manner. Culture helps a lot during the crisis, plays a major role in handling it. Even with the help of technology, culture works as an emotional recharge. "Today, lots of museums and libraries in the country are working to make their collection fully digital. In Delhi, our National museum has made some commendable efforts in this respect," stated the Prime Minister and said that the national museum is working on introducing around ten virtual galleries.
"Isn't this interesting! Now, sitting at your home, you can tour National Museum galleries of Delhi. On the one hand, it is important to take cultural heritage to the maximum number of people through the medium of technology, the use of technology is also important for the conservation of this heritage," expressed PM Modi.