DNA Analysis: Board outside Rahane's home had W 5 4 3 2 1 0, find out what it means here
We'll take a look at how the heroes of India's 2-1 series triumph over Australia were welcomed back home. They have proved that no name is big or small, work is big or small. They have proven that experience isn't everything, talent and will to perform is the biggest.
T. Natarajan was picked only as a net bowler but became the first Indian cricketer to make his debut in all formats of the game on the same tour. He even went on to take three wickets in the first innings. Upon reaching his native village Salem in Tamil Nadu, Natarajan was welcomed with 'dhols' and 'shehnais'. The Indian pacer was surrounded by a huge crowd and he then stepped onto a chariot. People did not stop there and he was escorted by a huge crowd and the Indian pacer basked in the much-deserved glory.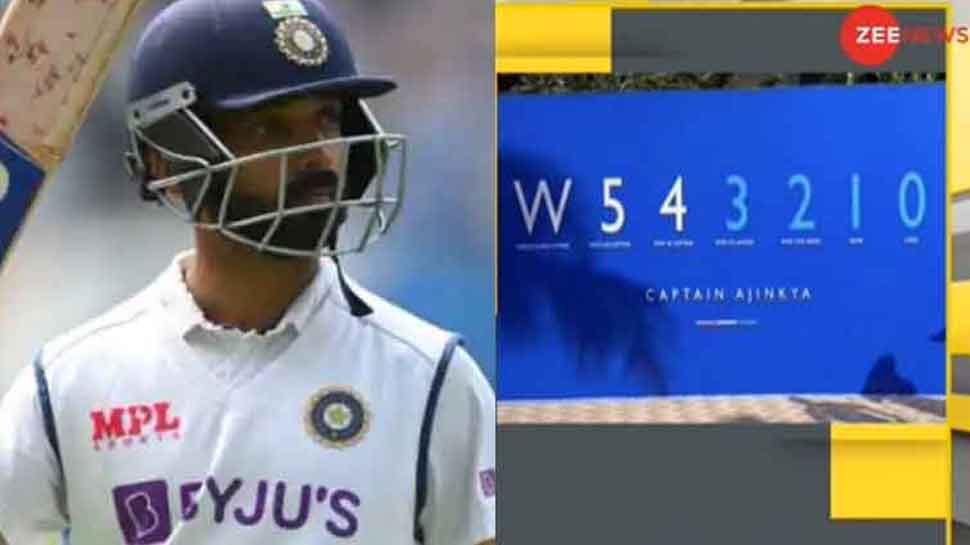 Skipper Ajinkya Rahane's return to home met a huge celebration in Mumbai. A blue coloured board displaying 'W 5 4 3 2 1 0' was seen outside his home. He is what it stands for...
W - Rahane is a 'World class' captain
5 - Rahane has captained India in 5 Tests
4 - India has won 4 Tests under his captaincy
3 - Rahane has won three Tests against Australia under his captaincy
2 - India has won 2 series under his captaincy
1 - India has played just one draw under his captaincy
0 - India hasn't lost a single game under Rahane's captaincy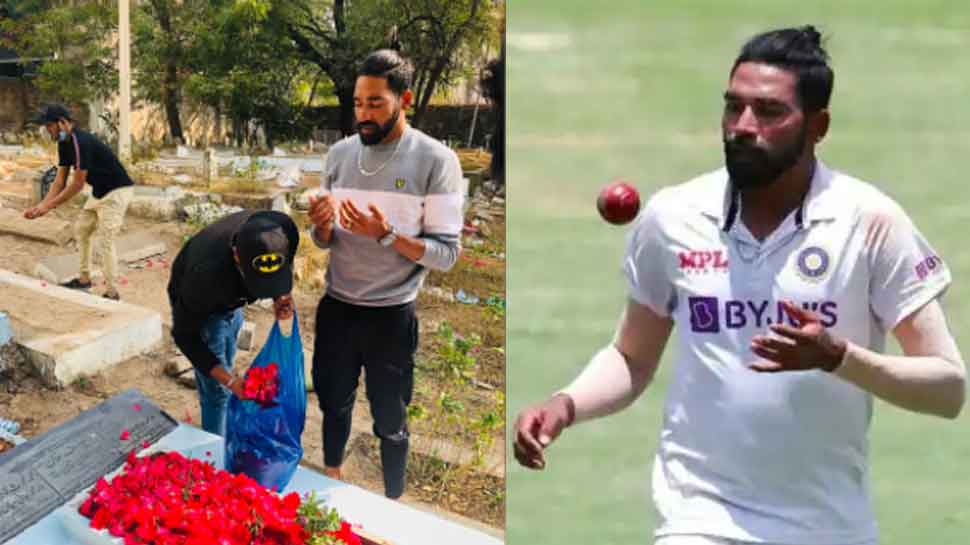 You must have seen plenty of pictures after Virat Kohli became father for the first time. Now we will show you a picture where a son wasn't able to see his father for the last time before his death. Team India paceman Mohammed Siraj went straight from to his father's grave in Hyderabad after his arrival from Australia. This picture was taken at the grave of Siraj's father and we should try and understand the pain behind these pictures. When Siraj was in Australia, his father passed away but he didn't come back to India. With great belief, he made his debut in Test series and also ended up as India's highest wicket-taker after the series. Siraj made his father's dream come true but his father was not alive to see him perform. When Siraj's mother told him about his father's death, she also also told him to continue playing for his country. Siraj went straigh from the airport to his father's grave, put flower's on the grave and prayed with tears in his eyes. His father Mohammed Ghaus was an autorickshaw driver and till Siraj began playing first-class and IPL cricket, the financial state of his family wasn't good.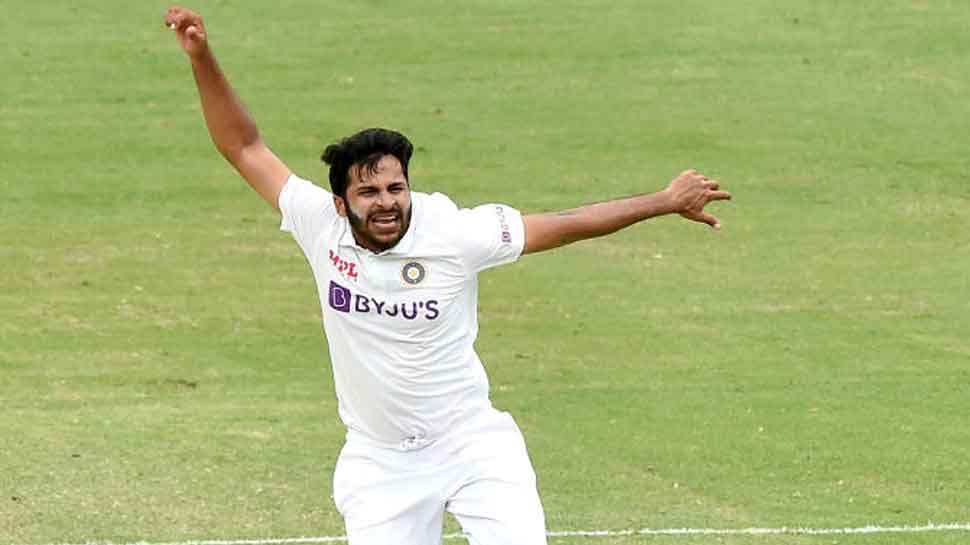 Team India all-rounder Shardul Thakur's story is an inspiration for those youngsters who dream about representing India at the international level. Thakur played in only one game through the series but performed so well with bat and ball that it was enough to defeat Australia in Brisbane. His family stays around 87kms away from Mumbai in a place called Palghar for years. The desire to play cricket was so strong in him that he woke up at 4am, caught a 5am train to reach Borivali to practice. That's why he came to be known as 'Palghar Express' and everyday travelling by train for 3 hours made him mentally strong. Thakur's father says that he identified this strength in Shardul early and that's why he encouraged him to take up cricket.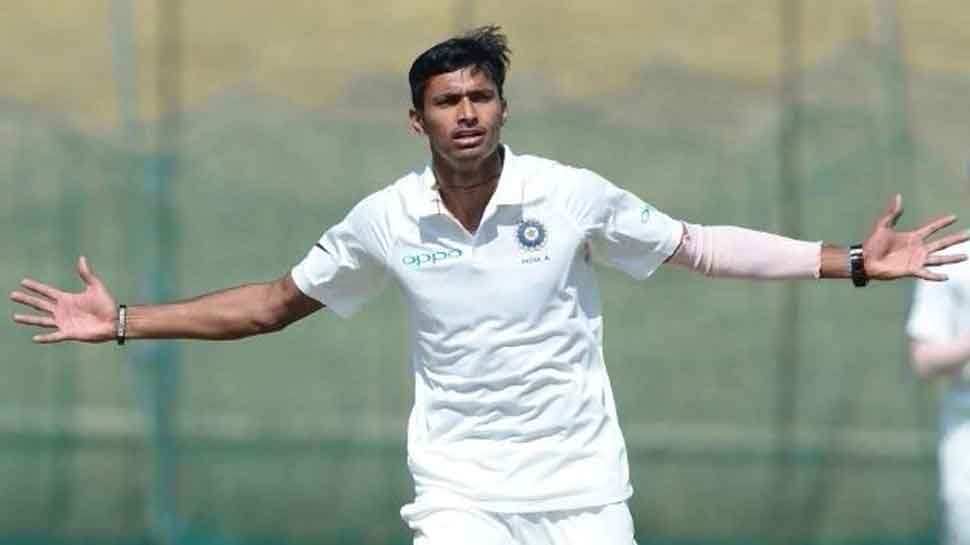 Playing Test cricket for India was like a dream come true for Navdeep Saini. Injuries to other senior bowlers gave Saini a chance to make his Test debut. In his 2 Tests in Australia, Saini managed to pick up 4 wickets but his journey from Karnal in Haryana to Australia is like a dream. His father is a government driver and with very limited income, he didn't have enough income to send his son to a cricket academy. But Navdeep didn't lose home, started training with tennis ball and now he is in the Indian team.