Brave women demand their rights in Kabul, but uncertainty looms over their future under Taliban - in pics
The return of Taliban has left most Afghans distraught. For women of the country, their worst nightmare seems to have come true, given the brutality of the militant rule last time around.
Ever since the Taliban took over the capital Kabul on August 15, confirming their return to power in Afghanistan, thousands of Afghans, have been trying to flee the country, in an attempt to escape from what they expect to be an oppressive regime that they saw the last of in 2001 before the US-led forces toppled it. Women, who were one of the worst victims of Taliban oppression, are scared all the more this time around. But few women decided to take to the streets of Kabul to protest against the oppressive rule, a move that has left netizens awed with the women's courage to stand up and speak for their rights against a dangerous force.
(Pic: Reuters)
Four women demand their rights, take to Kabul's streets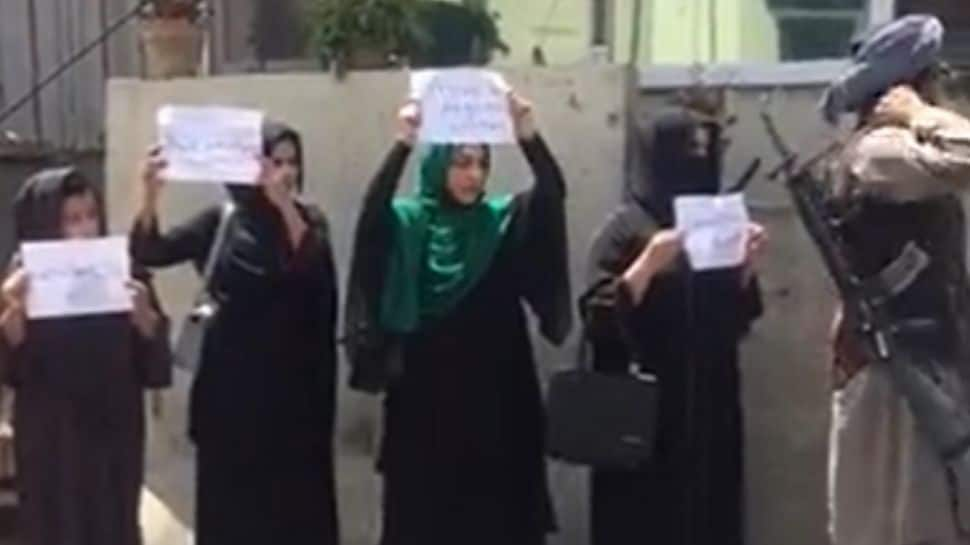 In a video shared by an Iranian journalist Masih Alinejad and also an Al Jazeera correspondent, four Afghan women can be seen holding handwritten paper signs on a Kabul street, demanding their rights, even as they are surrounded by Taliban fighters. From right to social security, right to work, right to education and right to political participation, the women showed no fear while they made their demands heard.
(Pic: Twitter)
Harsh Taliban regime of late 90s was a nightmare for Afghan women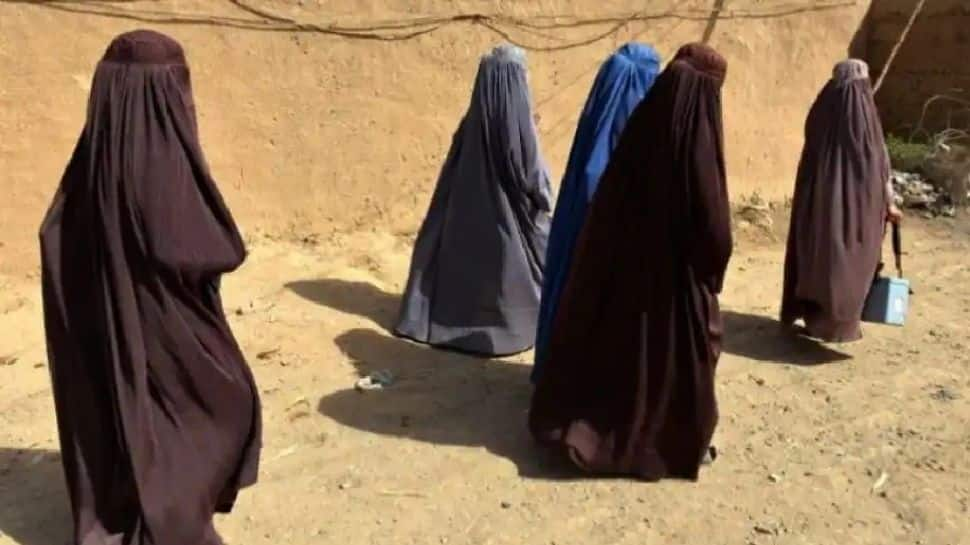 The Taliban took control of Afghanistan in 1996, enforcing harsh conditions and rules following their strict interpretation of Islamic law. Under their rule, women had to cover themselves and only leave the house in the company of a male relative. The Taliban also banned girls from attending school, and women from working outside the home. They were also banned from voting. Women were subject to cruel punishments for disobeying these rules, including being beaten and flogged, and stoned to death if found guilty of adultery. Afghanistan had the highest maternal mortality rate in the world. (With PTI inputs)
Taliban pledges to respect the rights of women within the framework of Islamic law
The Taliban is trying to present a moderate face, as compared to the last time and say they won't discriminate against women. In the first presser in the capital city after the siege of Afghanistan on Tuesday (August 17), Taliban spokesperson Zabihullah Mujahid said that "soon they will reach a settlement through which an Islamic government will be established in the country." The Taliban also pledged to respect the rights of women within the framework of Islamic law this time around.
(Pic: Reuters)
Despite women working now, future remains uncertain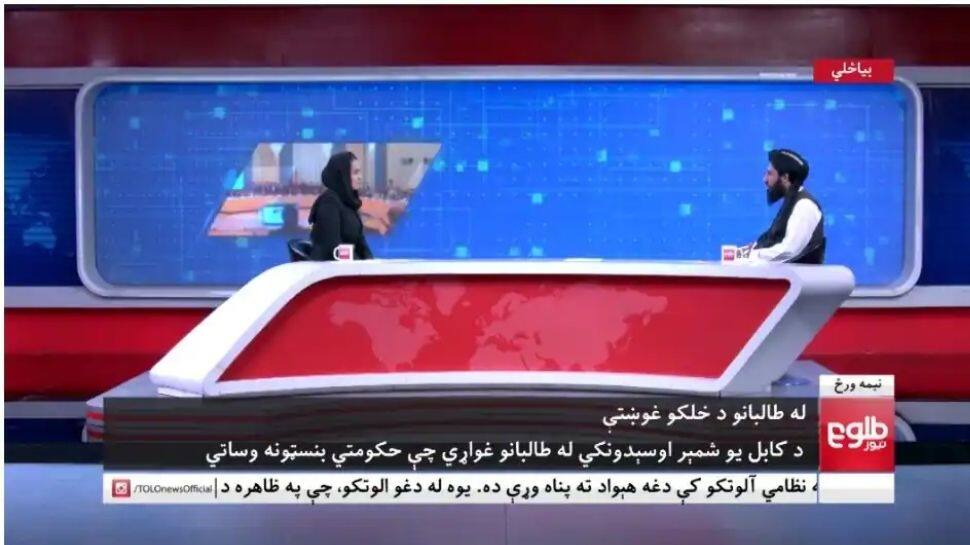 A female news anchor was however seen interviewing a Taliban spokesperson on ToloNews on August 17. Women were absent from TV screens since August 15, the day Taliban took control over Kabul. While this can be seen as a shift from Taliban's earlier regime between 1996-2001 where women were not allowed to work, it remains to be seen what the future holds for Afghanistan's people, especially its women.
Abandonment by the international community: Afghan women left angry, helpless
As one anonymous Afghan woman writes in The Guardian, "I did not expect that we would be deprived of all our basic rights again and travel back to 20 years ago. That after 20 years of fighting for our rights and freedom, we should be hunting for burqas and hiding our identity." Many Afghans are angered by the return of the Taliban and what they see as their abandonment by the international community. There have been protests in the streets. Women have even taken up guns in a rare show of defiance. But this alone will not be enough to protect women and girls.
(With PTI inputs; Pic: Reuters)