Top five wicket-takers in the history of India-Sri Lanka bilataral Test series
From Muralitharan to Harbhajan, here are the five bowlers who have taken most wickets in the Indo-Lanka Test series.
From Muralitharan to Harbhajan, here are the five bowlers who have taken most wickets in the Indo-Lanka Test series.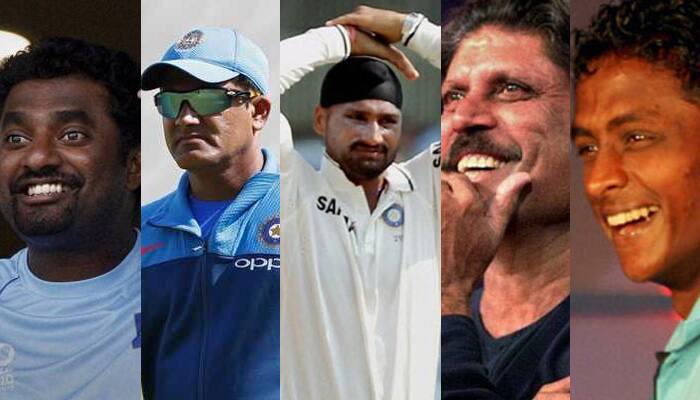 India-Sri Lanka Test series are known for high-scoring matches. Who would forget that Colombo match in August 1997, where Lanka responded to India's rather big total of 537/8 d with a monumental 952/6 d. Then there were two matches in the 2009 series in India that witnessed both the sides taking turns to score 700+ scores.
But bowlers, especially spinners, did their bit too to steal the limelight from the likes of Sachin Tendulkar and Sanath Jayasuria. Here's a look at the top five wicket-takers from the bilateral Test series between the two neighbours.
Muttiah Muralitharan (SL)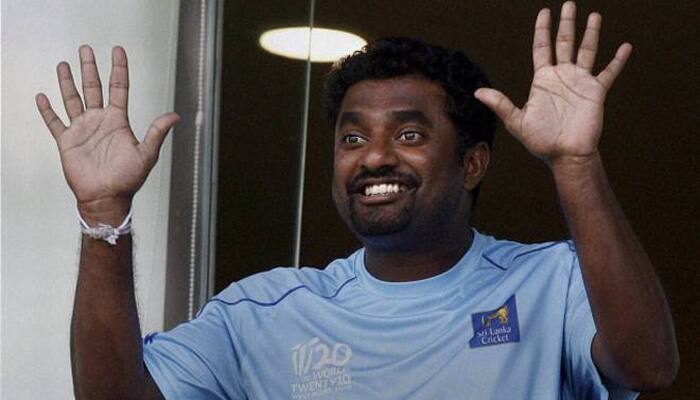 He is the most successful bowler in Test cricket. The 45-year-old retired after taking his 800th Test wicket. In that haul, 105 were Indian wickets - including his last victim in Test cricket, Pragyan Ojha in July 2010 at Galle.
The offspinner played 22 matches against India, but is still the highest wicket taker against India, and he is the only one to cross that magical-100 wicket mark. He has seven five-wicket and two 10-wicket hauls.
Span: 1993-2010; Matches: 22; Overs: 1170; Maidens: 222; Wickets: 105; BBI: 8/87; BBM: 11/110; Ave: 32.61; Eco: 2.92; 5: 7: 10: 2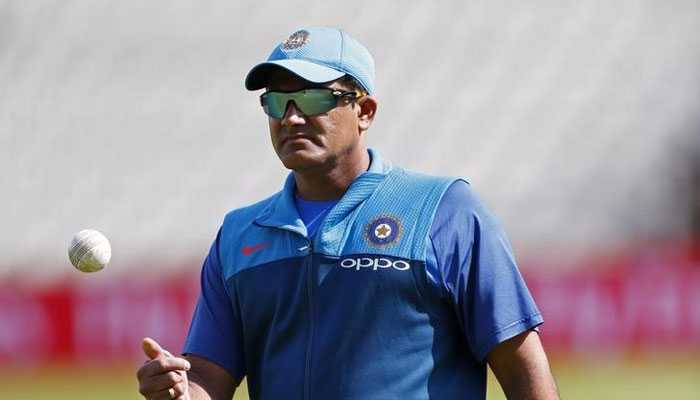 Muralitharan's great rival Anil Kumble is second on the list with 74 wickets from 18 matches. It's no coincidence that two of the world's top three wicket-takers are leading the charts here too. Like the Sri Lankan legend, India's all-time highest wicket-taker also shone like a diamond in the various bilateral Test series between the two countries.
In his 18 Test matches, Kumble has produced four five-wicket and two ten-wicket hauls. The legspinner, however, was less effective in away matches. He played nine Tests in Lanka, taking 30 wickets at an average of 44.63. And there was one five-wicket haul.
Span: 1993-2008; Matches: 18; Overs: 862.1; Maidens: 193; Wickets: 74; BBI: 7/59; BBM: 11/128; Ave: 31.20; Eco: 2.67; 5: 7: 10: 2
As one would expect from a sub-continental rivalry, third highest wicket taker in the bilateral series is also a spinner. Harbhajan Singh has 53 scalps in 16 matches but was no where near the two big names on the list. His rather poor record in this particular fixture can be attributed to the fact that the Turbanator played majority matches away.
He played 10 Tests in Lanka, including his last, taking 26 wickets with one five-wicket haul. In his last Test, Bhajji's figures read a disappointing 1/90 at Galle in 2015.
Span: 1999-2015; Matches: 16; Overs: 664.2; Maidens: 96; Wickets: 53; BBI: 7/62; BBM: 10/141; Ave: 39.77; Eco: 3.17; 5: 2: 10: 2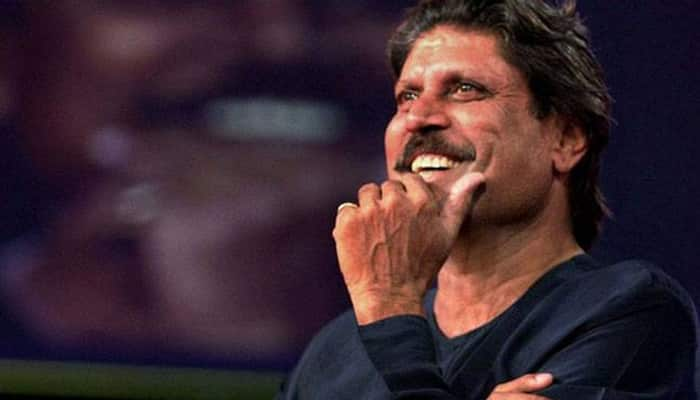 His is an oddity on the list. The lone pacer in the top five is former India captain Kapil Dev. The right-arm medium pacer has 45 wickets in 14 matches. He is probably the best when it comes to this particular series. He, in fact, has the best average and economy among the top-five bowlers.
He was deadly at home. In his eight matches in India, Kapil took 29 wickets at an average of 22.89, while maintaining an economical figure of 2.89.
Span: 1982-1994; Matches: 14; Overs: 452.3; Maidens: 128; Wickets: 45; BBI: 5/110; BBM: 8/207; Ave: 26.55; Eco: 2.64; 5: 1
Besides Harbhajan, he is the only other player still active in International cricket. He still remains a thorn in India's flesh. His 34 wickets, out of a career haul of 70, came against India in just six matches. These stats speak volumes about the spinners' caliber. However, Mendis has played only one Test in India, where he took two wickets.
Known as a mystery bowler, Mendis made his debut against India. He took an eight-wicket haul to become the first Lankan bowler to do so on Test debut. He slowly faded away, and like Harbhajan, he is out of reckoning. He last played a Test in July 2014.
Span: 2008-2010; Matches: 6; Overs: 308.1; Maidens: 41; Wickets: 34; BBI: 6/117; BBM: 10/209; Ave: 29; Eco: 3.19; 5: 2