OnePlus Nord CE 3 5G Lite Specification Leaks Online: Check Launch Date, Price In India, Other Details
According to a report by My Smart Pricing, the OnePlus North CE 3 is scheduled to go on sale in July.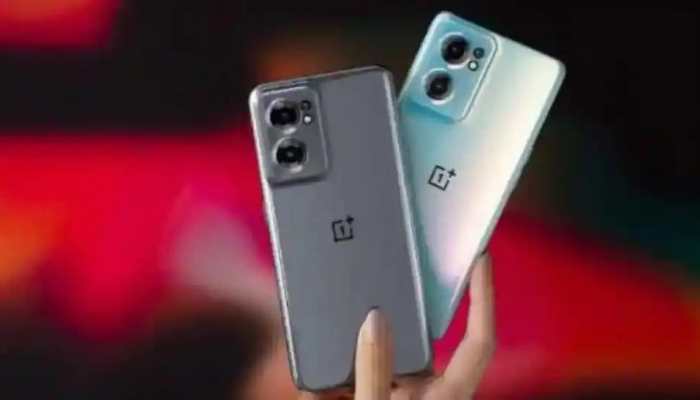 New Delhi: Later this year, OnePlus is anticipated to release the OnePlus Nord CE 3, which is rumoured to be the OnePlus Nord CE 2 5G's replacement. A few specifics about the alleged midrange smartphone have previously been alluded to in earlier stories, and online live photos have also appeared.
The OnePlus Nord CE 3's entire specifications and release date were leaked online, and some of this information conflicts with past rumours. As a follow-up to the OnePlus Nord 2 handset, which was released in July 2021, the business is also anticipated to release the Nord 3 smartphone soon. (Also Read: International Women's Day 2023: 3 Investment Options You Can Consider)
According to a report by My Smart Pricing, the OnePlus North CE 3 is scheduled to go on sale in July. The OnePlus North 3 is anticipated to go on sale between mid-June and July. (Also Read: ATTENTION PNB customers! Now You Have To Do THIS While Submitting HIGH-VALUE Cheque)
The OnePlus CE-branded handset would have a 6.72-inch FHD+ AMOLED display with a 120Hz refresh rate, according tipper Steve Hemmerstoffer (@OnLeaks), who was referenced in the article. Earlier leaks that claimed the phone will probably use an IPS LCD screen are refuted by this information.
A rumoured octa-core Snapdragon 782G processor, together with either 8GB or 12GB of RAM and either 128GB or 256GB of internal storage, are believed to be included in the OnePlus North CE 3.
According to the rumour, the next OnePlus One CE 3 will have three back cameras: a 2-megapixel macro lens, an 8-megapixel ultra-wide-angle lens, and a 50-megapixel Sony IMX890 main sensor. A 16-megapixel front-facing camera with a hole-punch cutout in the centre will likely be included on the smartphone as well. This camera will be utilised for selfies and video calls.
The phone is anticipated to have an in-display fingerprint sensor and a 5000mAh battery that supports 80W rapid charging, according to the rumour. Also, a variety of connectivity options, like as dual-band Wi-Fi, 5G, 4G LTE, Bluetooth, and a USB Type-C connector, are predicted for the future OnePlus Nord CE 3.