Lucknow: The uniform of Uttar Pradesh police personnel is all set for a makeover. Now, in place of khaki surge fitting caps, they will soon don woollen beret caps.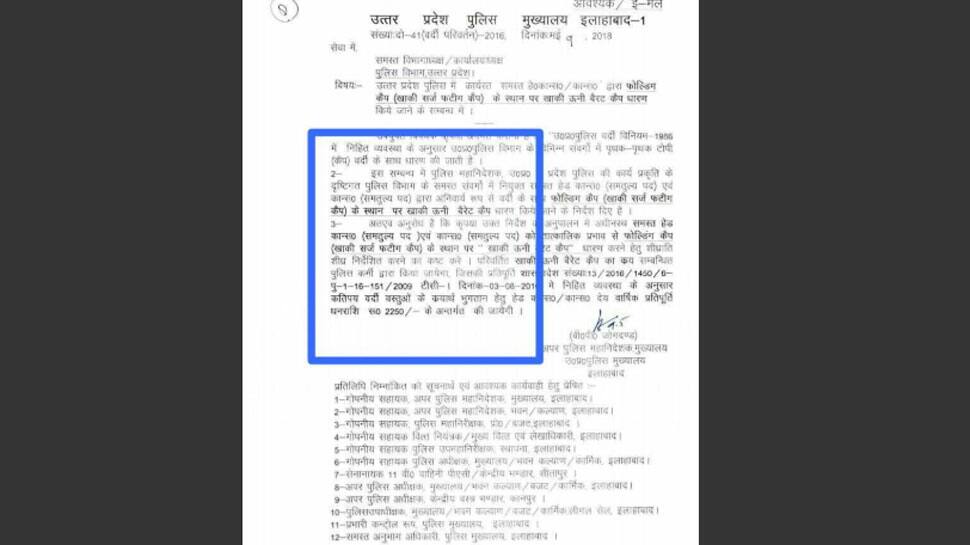 A beret is a soft, round, flat-crowned hat, usually of woven, hand-knitted wool, crocheted cotton, wool felt or acrylic fibre. Its mass production began in 19th-century France and Spain. Berets are worn as part of the uniform of many military and police units worldwide. They are said to fit snugly around the head and can be 'shaped' in a variety of ways. The beret is often adorned with a cap badge, either in cloth or metal and is not usually lined, but many are partially lined with silk or satin. 
The Director General of UP Police commands a force of approximately 2.5 lakh personnel spread over 75 districts, 33 armed battalions and other specialised wings/branches relating to intelligence, investigation, anti-corruption, technical, training, forensic science etc, as per the official website - uppolice.gov.in.
The headquarters of the UP police department is located in Allahabad.