photoDetails
Ananya Panday appears at NCB office for second day in drugs-related WhatsApp chats with Aryan Khan
Bollywood actor Ananya Panday appeared at the Mumbai office of Narcotics Control Bureau along with her father Chunky Panday on Friday (October 22) after she was issued a summon by the probe agency in connection with drugs on cruise case. This is her second consecutive visit to the office.
Did Ananya do drugs 'jugaad' for Aryan Khan?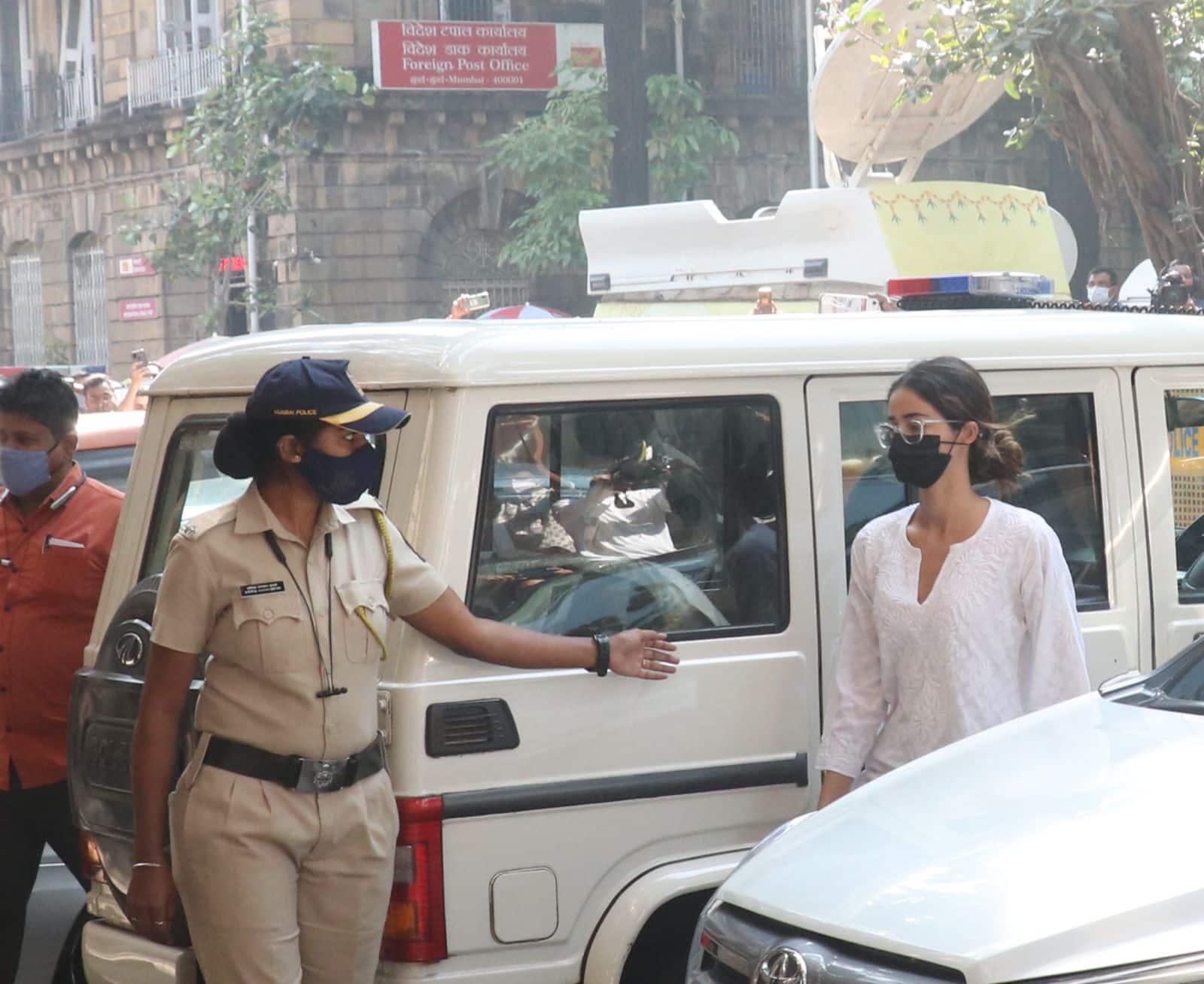 According to reports, the WhatsApp chats recovered from Aryan Khan's mobile phone reveal that in the year 2018-19, Ananya helped supply drugs to Aryan thrice by providing him the numbers of drug dealers, said NCB sources.
Ananya Panday claims innocence in drugs case Ananya however denied the supply-related talks in the chat conversation with Aryan and told the NCB officials that she has never consumed or supplied the drugs. As per reports, she also told the NCB that conversation with Aryan on drugs was actually a joke.
Ananya Panday summoned by NCB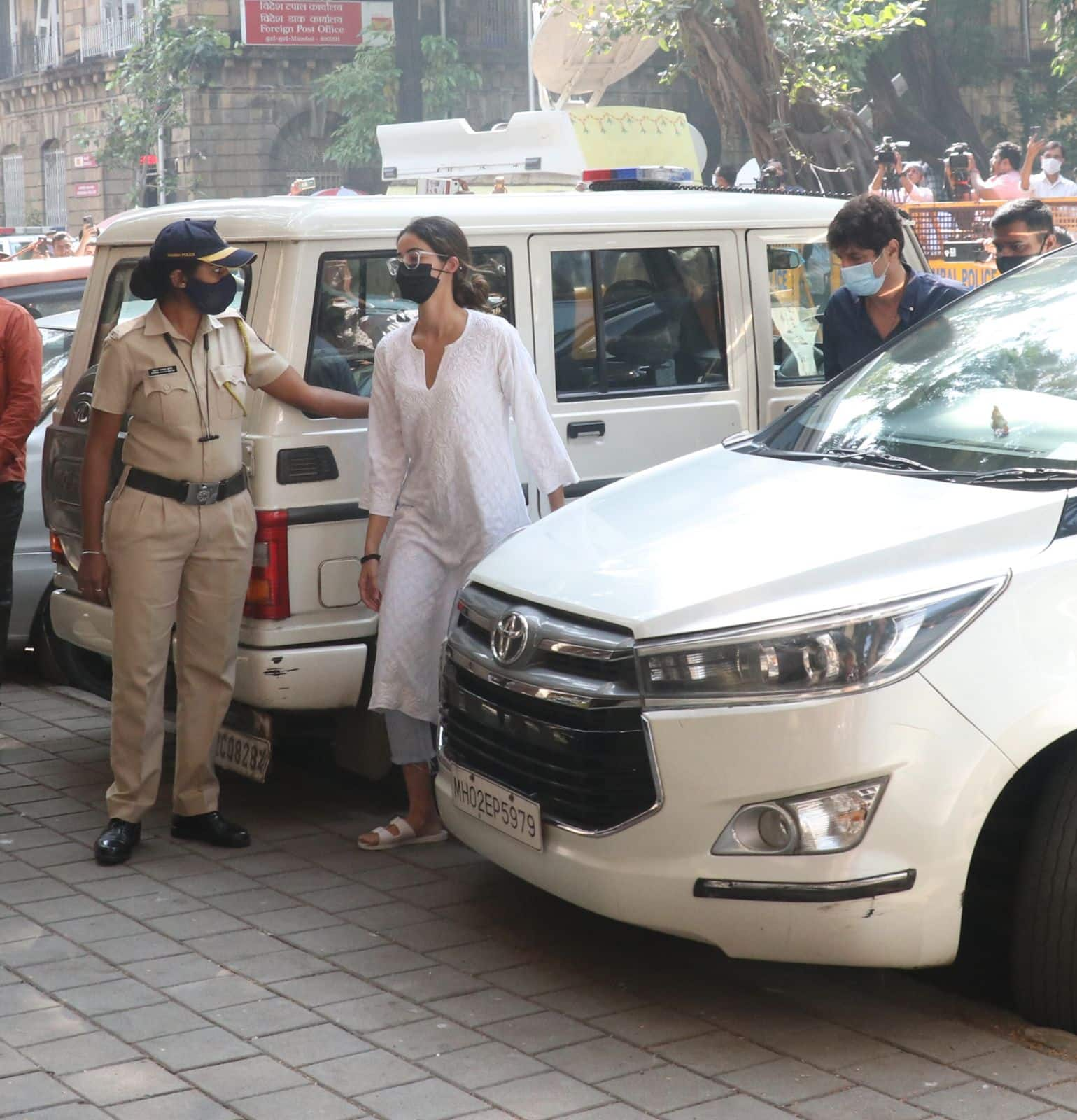 Ananya Panday has been summoned by NCB today in connection with the Mumbai cruise raid case as well on suspicion of drug consumption.
Ananya Panday denies consuming drugs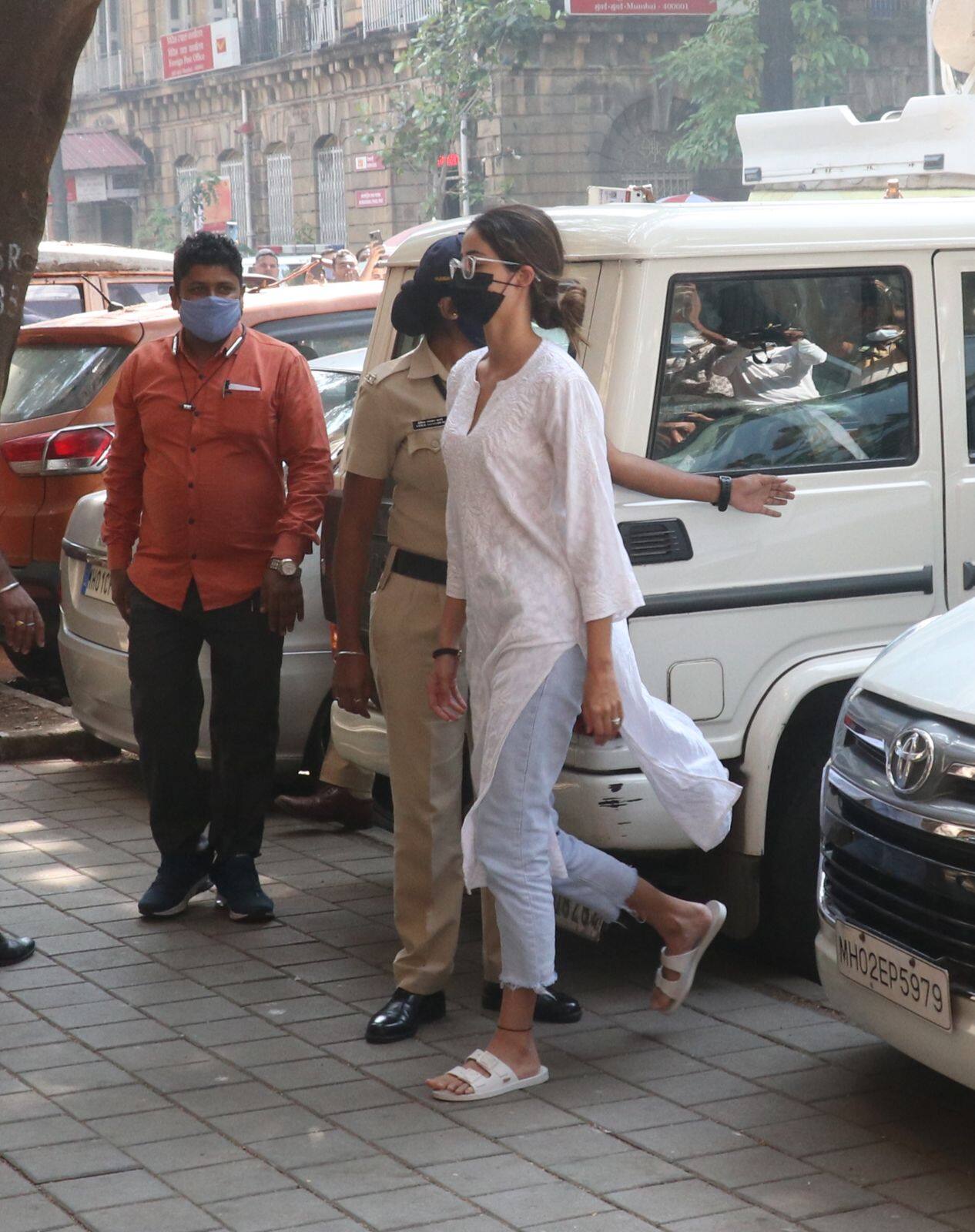 During her interrogation on Day 1, it has been learnt that Ananya told the NCB investigators in her defence that she was talking about cigarettes with Aryan Khan and not any drugs. Ananya has also said that the chats are old so she doesn't really remember most of the context of it.
NCB teams seize Ananya Panday's laptop, phone Earlier on Thursday, an NCB team was seen at Ananya Panday's house, following which, the actor was summoned by the probe agency at its office. Later, Ananya Panday, along with her father Chunky Panday, reached NCB's office.