Photo Gallery: Aishwarya Rai Bachchan returns to Mumbai after Rajan Nanda's funeral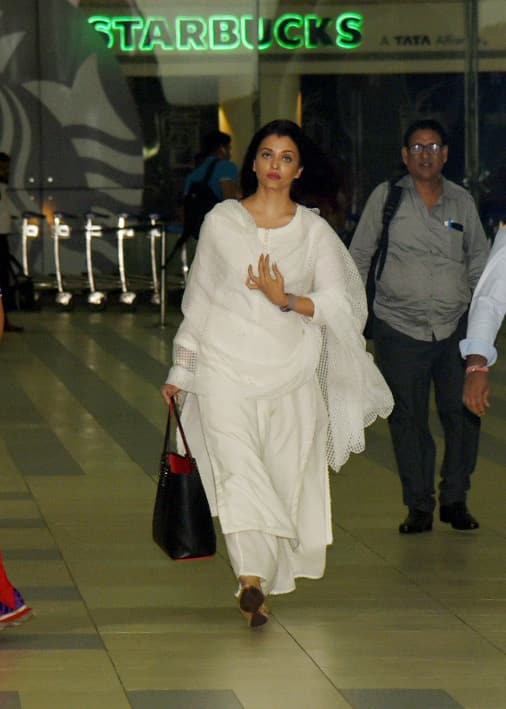 Actress Aishwarya Rai Bachchan was snapped at Mumbai airport on Monday evening as she returned to the city from Delhi. Aishwarya and Abhishek Bachchan were among those from tinsel town to pay their last repect to businessman and father-in-law of Shweta Bachchan, Rajan Nanda at his funeral in the national capital. Aishwarya had attended the Rajan's funeral with husband Abhishek. However, it appear like the 'Bol Bachchan' star chose to stay back in Delhi. Shweta's father Amitabh Bachchan, who was in Bulgaria shooting for Ayan Mukerji's 'Brahmastra' tweeted on Sunday that he was leaving the shoot to return to India. "My relative Mr Rajan Nanda, Nikhil's Father, Father in Law of Shweta, .. just passed away .. leaving for India ..," he wrote. While Amitabh was not seen, Abhishek and Aishwarya were at the funeral. Actor Rishi Kapoor, Randhir Kapoor and Ridhima Kapoor Sahni were also seen at the funeral.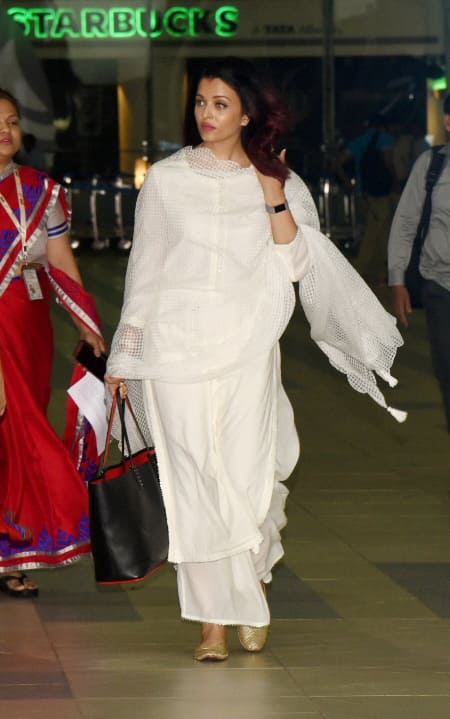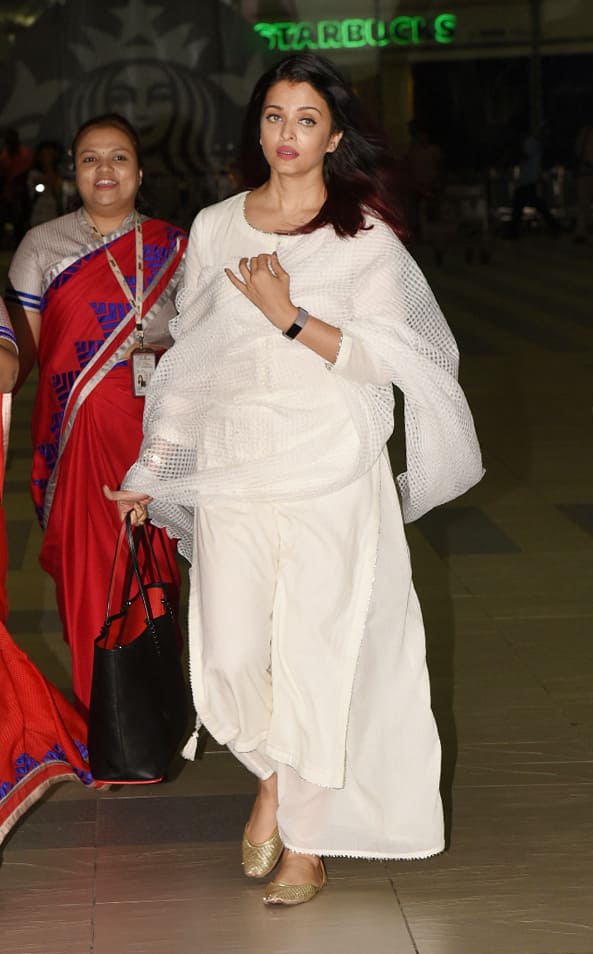 Aishwarya, who returned to big screen with 'Fanney Khan' after two years, was the first choice of Sanjay Leela Bhansali for 'Padmaavat'. The gorgeous actress revealed Spotboye.com that she couldn't do the film as Bhansali could not get Khilji for her at the casting time. So she could not work in the project. Released in January this year, 'Padmaavat' starred Deepika Padukone, Ranveer Singh and Shahid Kapoor in lead roles and turned out to be one of the biggest blockbusters of the year.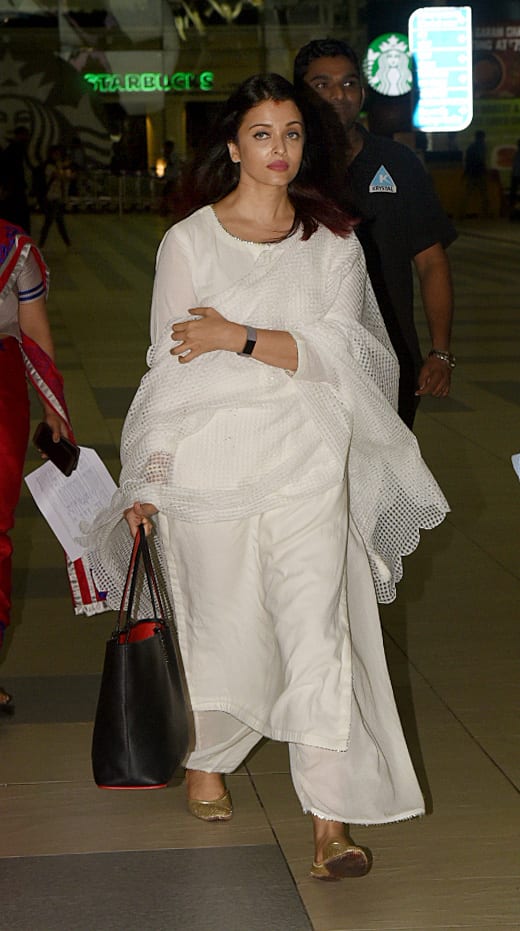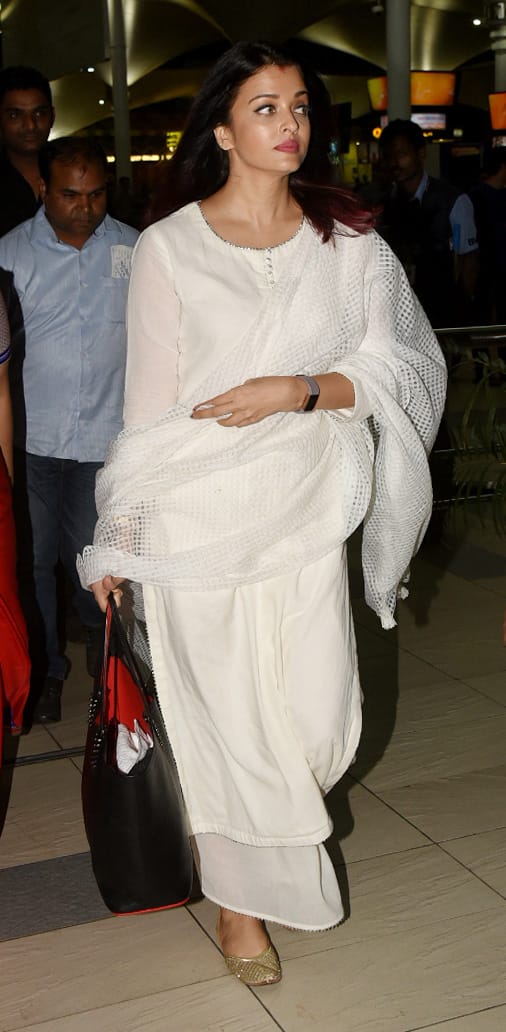 The former Miss World is not one of those star moms from B-town whose child is seen more with the nanny than the mother. Laughing at the observation, Aishwarya said: "Aaradhya does have a nanny. In fact, I am told I should have two of them because the one that I have, tends to take off on long holidays. But it doesn't really matter. I like doing everything for Aaradhya myself, though with my kind of schedules it is not always possible to do so."