Photo Gallery: Taimur Ali Khan feeds a cow and can't stop giggling!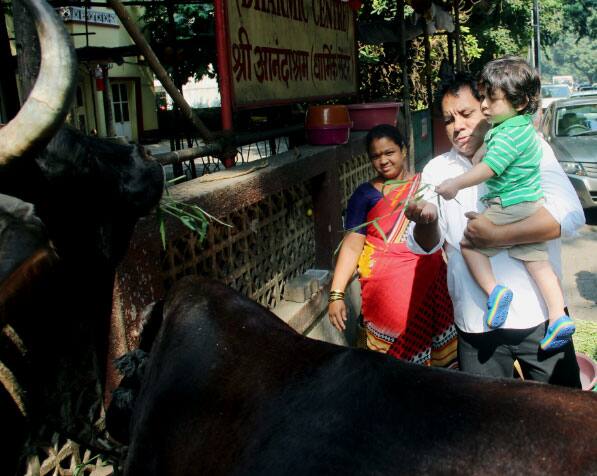 Internet's most loved star kid in India, Taimur Ali Khan's recent pictures will once again pep up up your dull, boring weekday. This time little Tim was clicked while he was busy feeding the cows. No, the famous Savitri nanny was not with him but another of his caretaker, who is often seen with the Chhote Nawab can be seen holding Tai Tai and shows him how to feed a cow. The expression on Taimur's face is priceless. The little kid is so happy feeding the cow and that makes for our daily dose of Taimur! The paps dote on this munchkin and his pictures go viral in split seconds on all social media platforms. In fact, the little boy is so much familiar with shutterbugs now that he even corrects them when they call out his name. Check out his cutesy pictures:
(Pic Courtesy: Yogen Shah)
Aww! Look at that expression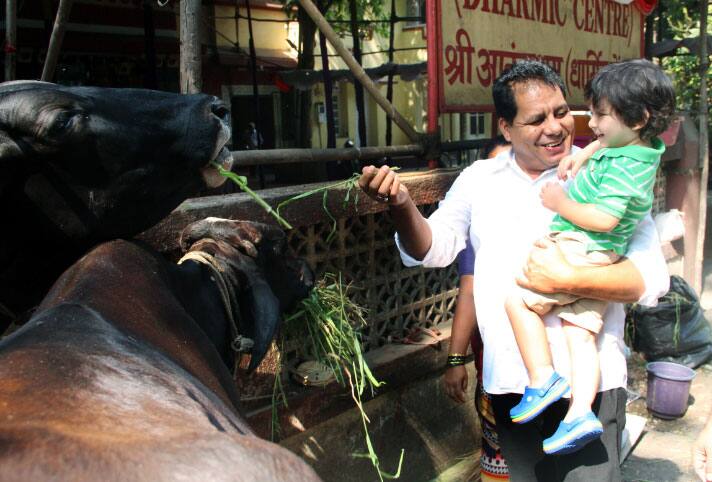 Taimur loves what he's learning!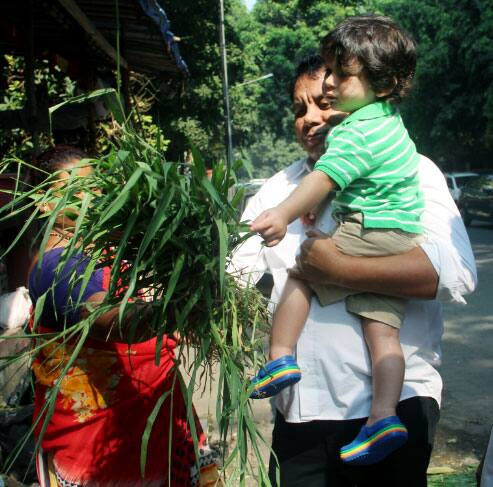 Oh, that inquisitive look!