Scroll through birthday boy Arjun Kapoor's family album!
On Arjun Kapoor's 36th birthday, let's scroll through this family photo album with his sisters, parents and beloved grandparents.
Bollywood actor Arjun Kapoor turns 36 years old on Saturday (June 26) and crosses his mid-thirties milestone! On this special occasion, we take a look at heartwarming pictures of Arjun and his family members. Arjun shares a thick bond with all his sisters especially with Anshula Kapoor and the siblings have got each other's back. All the proof that you need of his undying love for his family is in these pictures.
Arjun Kapoor was immensely close to his mother
Arjun Kapoor lost his mother Mona Kapoor to cancer on March 25, 2012. Ever since then, he and his sister Anshula have been heartbroken and miss their mom everyday. This year, on his mother's 9th death anniversary, Arjun had penned an emotional note for her.
He wrote, "It's been 9 years, it's not fair ya I miss u Maa come back na please... I miss u worrying about me, fusing over me, I miss seeing ur name calling on my phone, I miss coming home & seeing u... I miss ur laugh, I miss ur smell, I miss being called Arjun with ur voice echoing in my ear. I really miss you Mom. I hope ur ok wherever u are, I'm trying to be ok too, on most days I manage but I miss u... come back na."
He is producer Boney Kapoor's son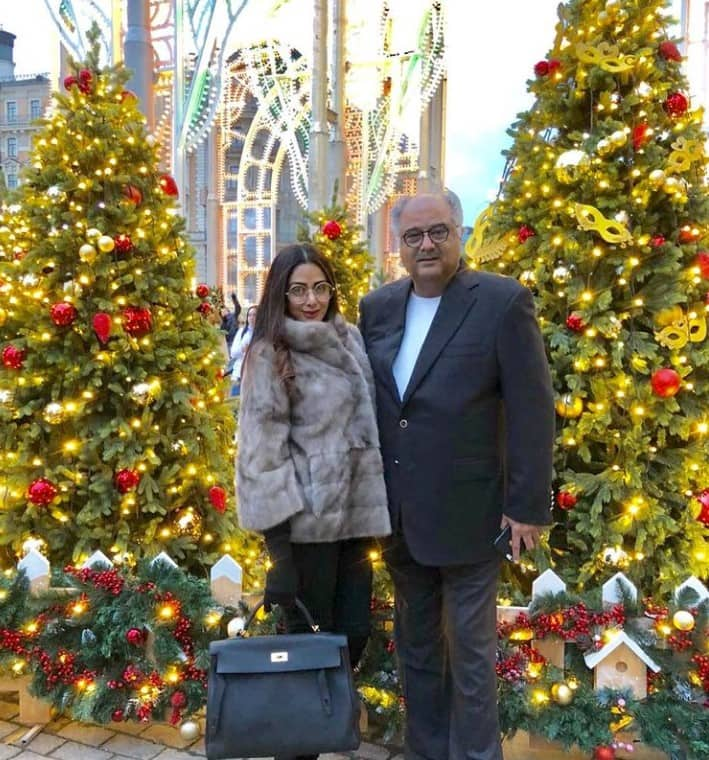 Arjun is very fond of his mom and sister Anshula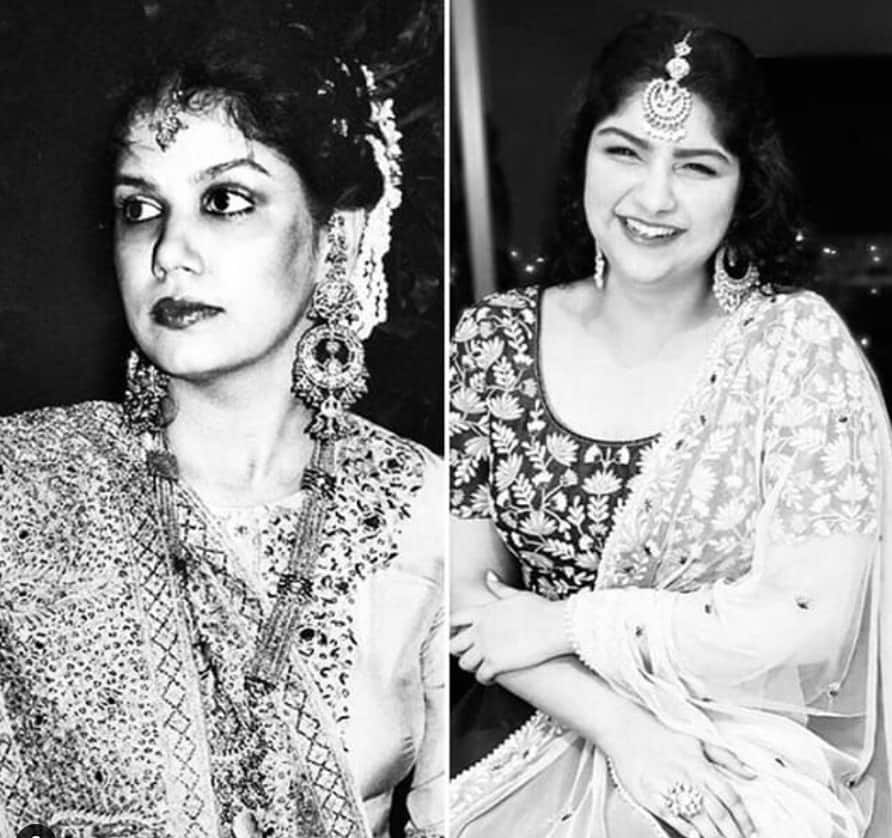 He is quite close to his step-sister Janhvi and Khushi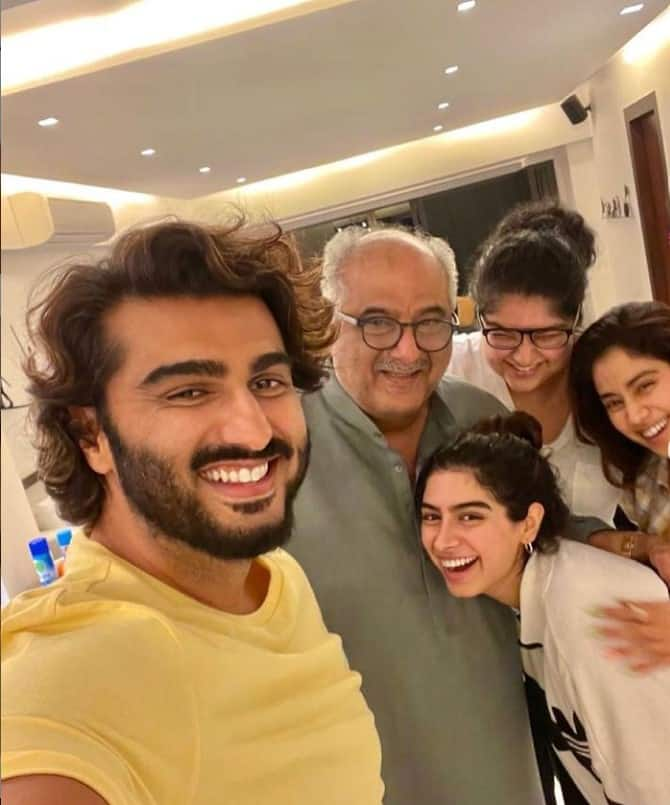 Arjun's step-sisters Janhvi and Khushi Kapoor are very close to his heart as he has seen them grow up. They are Boney Kapoor's daughter from his second marriage with Sridevi. The trio are often seen goofing around and having fun at family functions. Arjun also often teases Khushi Kapoor to be the favourite child of Boney Kapoor among all his four children.
He is his dadi's proud grandson!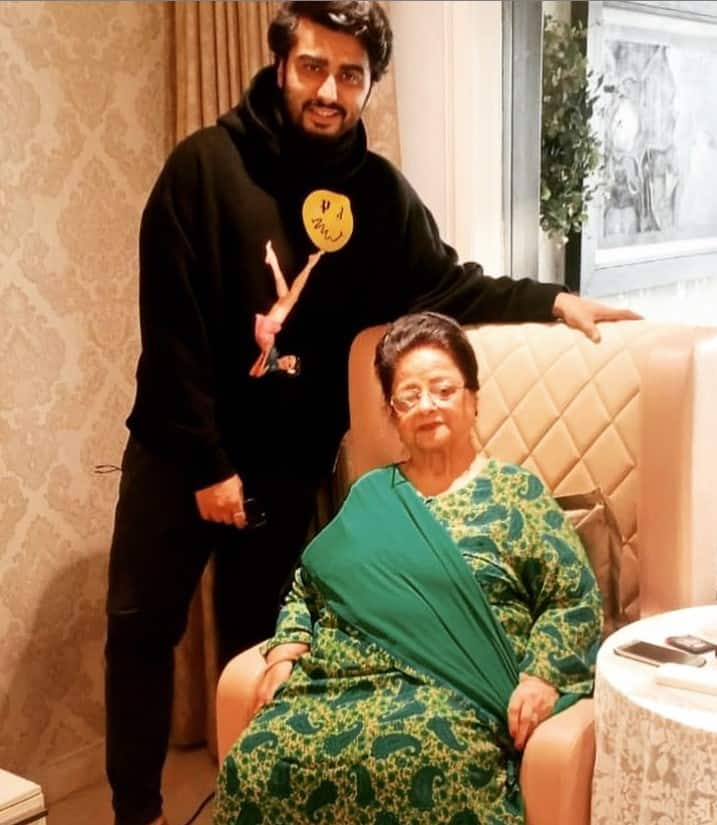 His recent movie 'Sardar Ka Grandson' was supposed to be dedicated to his grandmother Nirmal Kapoor. Arjun's grandmom lives 5kms from his home and he was described her to be a 'cool grandmom' as she is on Instagram as well! Unfortunately, his grandfather Surinder Kapoor had passed away before his debut film.
Arjun and his uncle Anil Kapoor