Ayodhya's grand 'Deepotsav' 2020 celebrations on occasion of Diwali -- In pics
The holy city of Ayodhya has been decorated with lights and 'diyas' on the occasion of the first 'Deepotsav' celebrations since the Ram temple 'bhoomi pujan'.
The Deepotsav celebrations have already begun on November 11, 2020, and the city has also witnessed several Lord Ram statues on the theme Jan Jan Ke Ram (or Lord Ram for every person).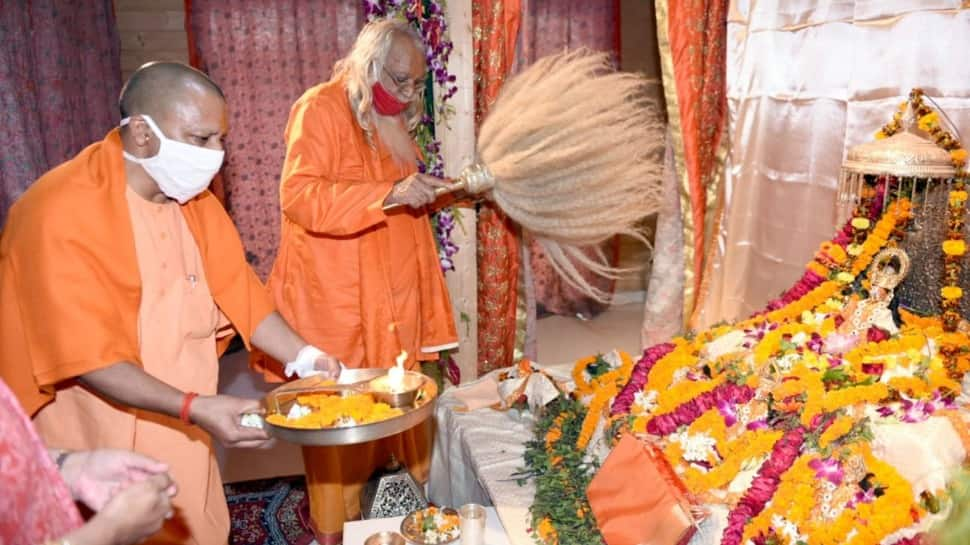 On Friday (November 13, 2020), Uttar Pradesh Chief Minister Yogi Adityanath arrived at Ayodhya and performed 'aarti' at the Shri Ram Janmabhoomi site. CM Yogi also performed the `Rajyabhishek` to mark the return Lord Ram to Ayodhya after slaying Ravan in Lanka and completing his 14-year exile in the forest.
The UP CM was accompanied by UP Governor Anandiben Patel.
Besides the Chief Minister, other cabinet ministers will also attend the Deepotsav 2020.
The Office of Chief Minister, Uttar Pradesh has also informed that as per the directions of Chief Minister Yogi Adityanath, there are arrangements for virtual Deepotsav.
Due to COVID-19, devotees who are unable to reach Ayodhya will be able to light a lamp in front of Sri Ram Lala Virajman through the website.