COVID-19: States, UTs receive first consignment of coronavirus vaccines - In pics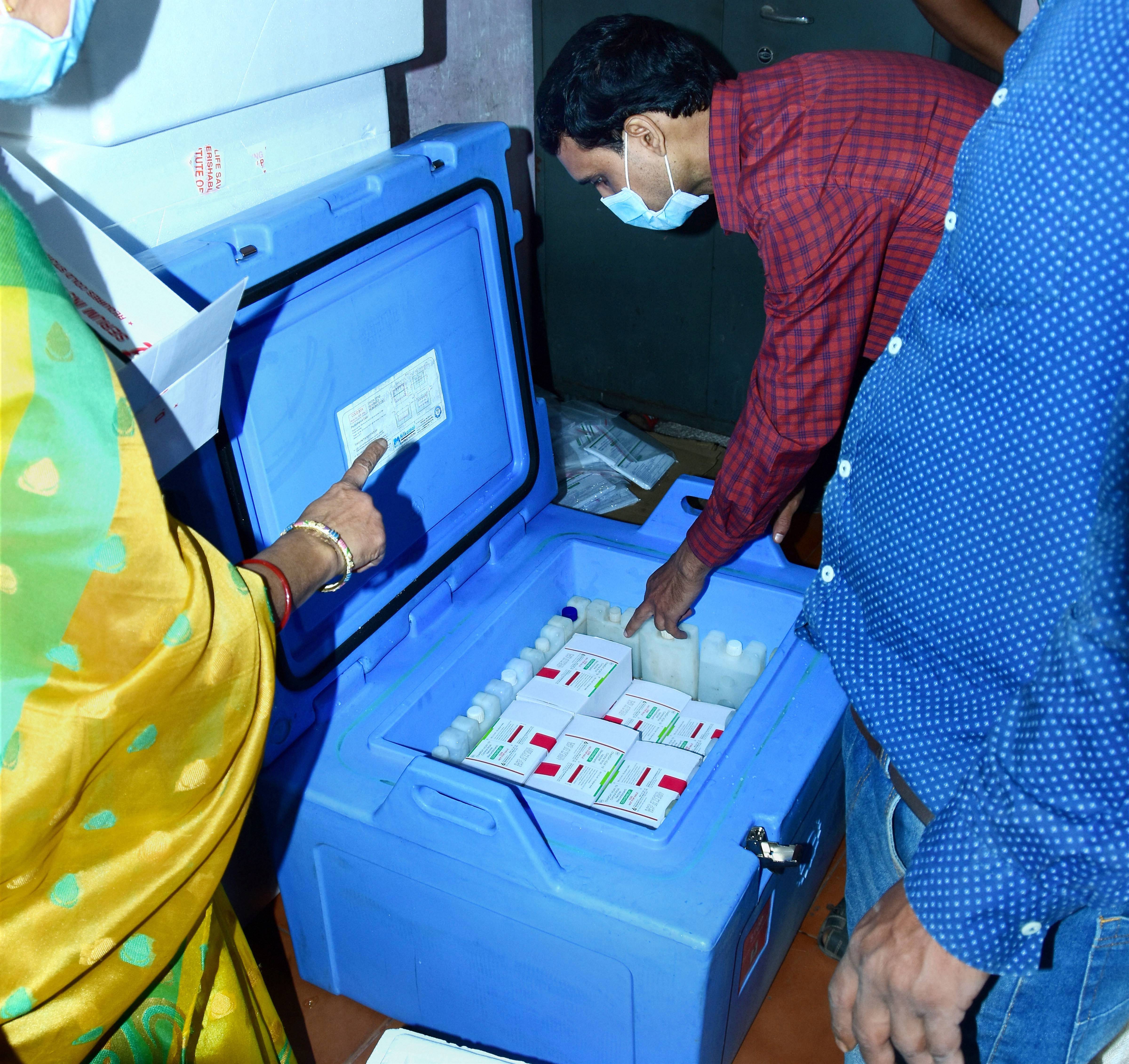 Three days ahead of the world's largest coronavirus vaccination drive begins in India, the Union Ministry of Health on Wednesday (January 13, 2021) said that the initial procurement amount of 1.65 cr doses of Covishield and Covaxin vaccines have been allocated to all the states and UTs in the proportion of health care workers database.
According to the Union Ministry of Health, there is 'no question of discrimination against any state' in the allocation of vaccine doses. The coronavirus vaccine distribution took place on Tuesday and Wednesday and the vaccines were delivered through different modes of transport.
(Photo: PTI)