Durga Puja 2021: From Khela Hobe to Bengal Renaissance, take a look at this year's pandals- In pics
Durga pandal designed as a library in South Kolkata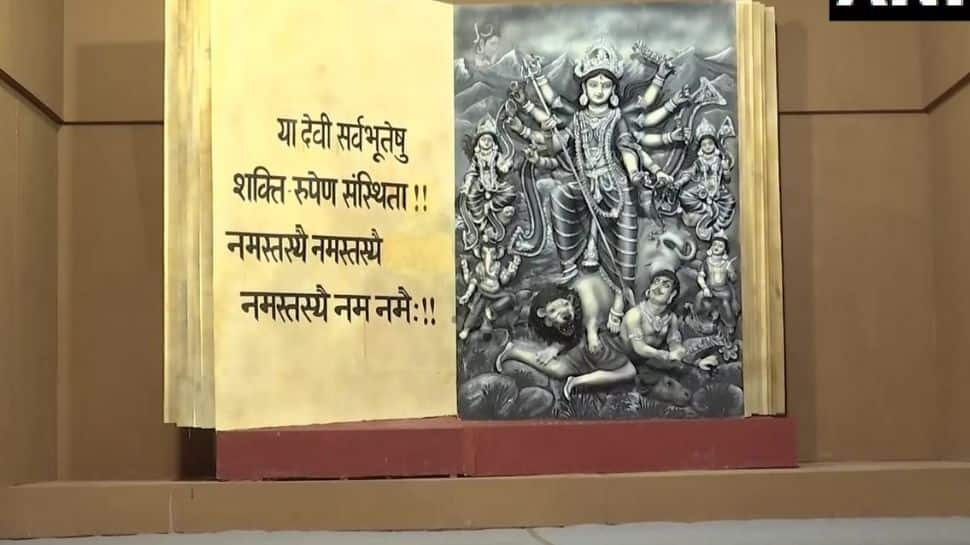 Durga puja organisers have experimented this year as well with the themes of their pandals keeping in mind the significant and ongoing events across the country.
To mark 200 years of the Bengal Renaissance, Babubagan Sarbojanin Durgotsava Committee designed its Durga puja pandal as a library in South Kolkata, showcasing prominent figures and books related to the movement.
Pic Courtesy: ANI
Kolkata's pandal on 'Khela Hobe'
TMC supremo's famous slogan 'Khela Hobe' during the campaigning of West Bengal Assembly polls earlier this year has been designed in South Kolkata's pandal.
"Khela Hobe slogan is famous all over India. We chose this theme to motivate children & the youth to play outdoor games instead of mobile games," artist Soumen Ghosh told ANI.
Pic Courtesy: ANI
Pandal depicts Durga killing COVID-19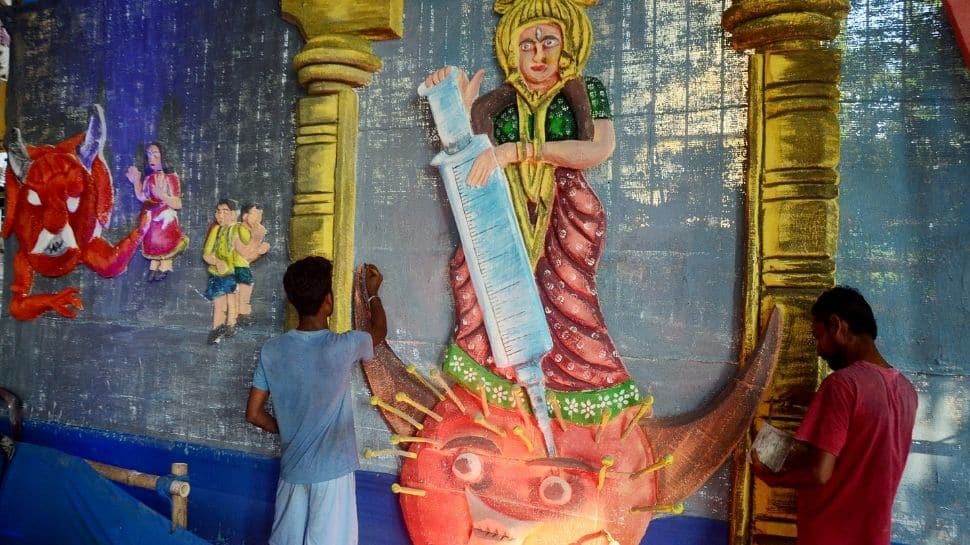 This pandal in Assam's Guwahati depicts Goddess Durga killing coronavirus with the vaccine.
Pic Courtesy: ANI
Durga pandal seeks to teach the importance of planting trees
This pandal in Birbhum seeks to spread awareness of the importance of growing plants. Pandal owner Pinaki Lal told ANI, "The second wave of coronavirus has explained to us the importance of oxygen. Through this pandal, we are making people understand the importance of planting trees."
Pic Courtesy: ANI
West Bengal CM Mamata Banerjee visits Durga pandal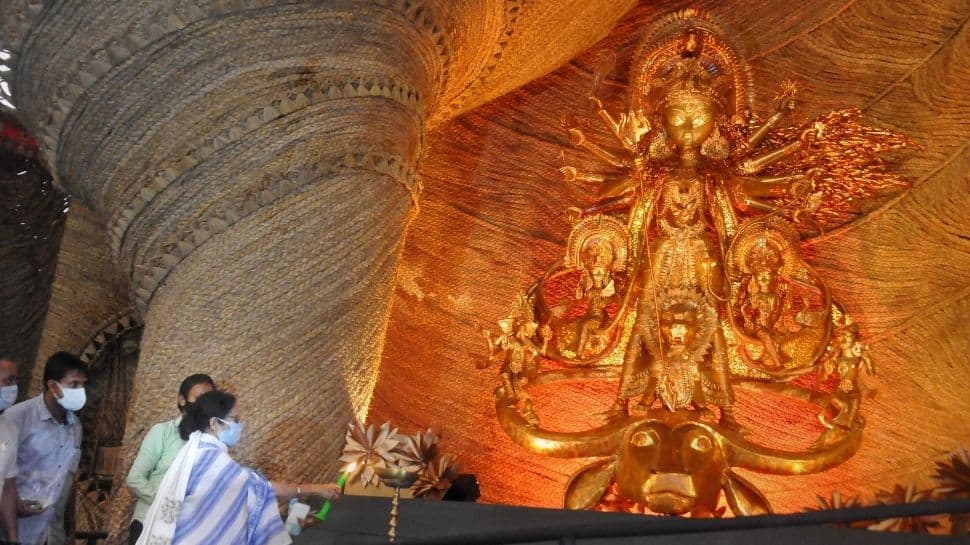 West Bengal Chief Minister Mamata Banerjee lit a lamp during the inauguration of Chakraberia Sarbojanin Durgotsab ahead of the Durga Puja festival in Kolkata on Saturday (October 9).
Pic Courtesy: ANI