From COVID to terrorism and Pakistan - PM Narendra Modi's meeting with Kamala Harris and other world leaders - in Pics
Prime Minister Narendra Modi discussed issues of global importance with world leaders in US
Prime Minister Narendra Modi held a meeting with US Vice President Kamala Harris at the White House, during which they decided to further cement the Indo-US strategic partnership and discussed global issues of common interest, including threats to democracy, Afghanistan and the Indo-Pacific.
(Pic: Twitter/@MEAIndia)
PM Modi-US Vice President Kamala Harris' first formal meeting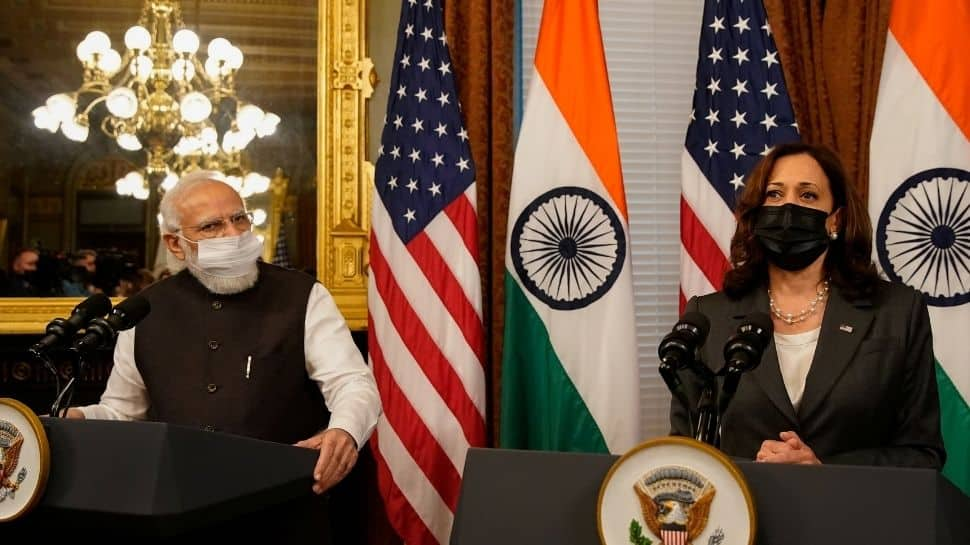 This was Prime Minister Modi's first formal interaction with US Vice President Kamala Harris. He had earlier spoken to her on the telephone. Foreign Secretary Harsh Vardhan Shringla said Modi and Harris appreciated India-US bilateral relationship.The Foreign Secretary also informed that Vice President Harris noted that India had made a very very swift recovery from the second wave of COVID-19 pandemic.
(Pic: Reuters)
From COVID to terrorism, host of issues discussed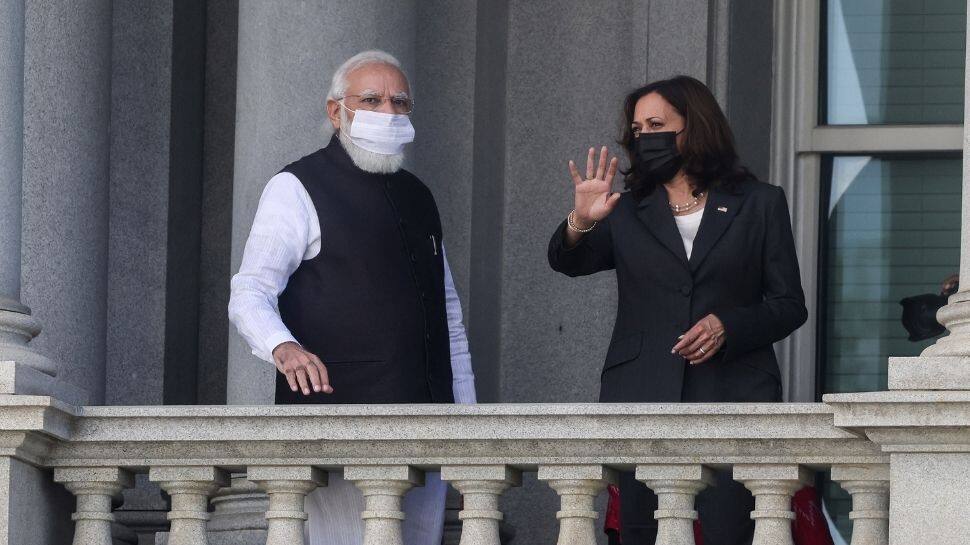 "The two leaders discussed the COVID-19 situation in their respective countries, including ongoing efforts to contain the pandemic through expedited vaccination efforts, and ensuring supply of critical medicines, therapeutics and healthcare equipment," the statement from Ministry of External Affairs (MEA) said. During the meeting, Harris "suo moto" referred to Pakistan's role with regard to terrorism and agreed on the need to rein-in and closely monitor Islamabad support for terror groups, informed Foreign Secretary Harsh V Shringla.
(Pic: Reuters)
Harris-Modi discussed Pakistan and terrorism in the region, says Foreign Secretary Harsh Vardhan Shringla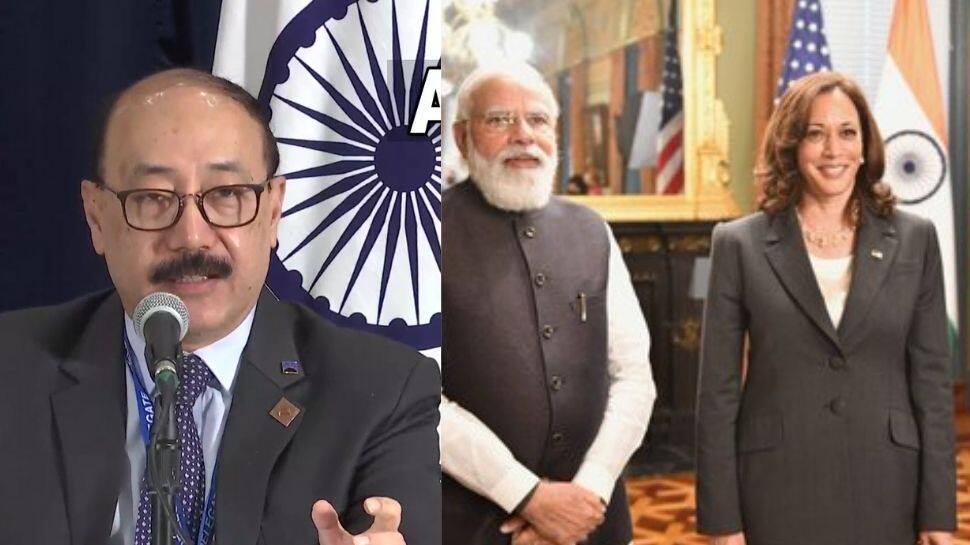 According to Foreign Secretary Harsh Vardhan Shringla, Harris said that there were terror groups that were working in Pakistan. "She asked Pakistan to take action so that this will not impact on US security and that of India. She agreed with the Prime Minister's briefing on the fact of cross border terrorism, and the fact that India has been a victim of terrorism for several decades now and on the need to rein in, and closely monitor Pakistan's support for such terrorist groups," Shringla said.
Modi's meeting with Australia PM Scott Morrison
PM Modi met Australia's Scott Morrison Ahead Of Quad Leaders' Summit. "Discussion with PM Modi 'productive', looking forward to deepening partnership with India," said Australian PM Morrison. A tweet from PMO India read, "They discussed a wide range of subjects aimed at deepening economic and people-to-people linkages between India and Australia."
(Pic: ANI)
Strengthening ties with Japan - Meeting PM Yoshihide Suga
Ahead of the first in-person Quad meeting to be hosted by US President Joe Biden, Modi and his Japanese counterpart Yoshihide Suga also met at Washington DC, discussing several topics, exchanging views on recent global developments, including in Afghanistan. The PMO India said that the two leaders "had a fruitful meeting in Washington DC. Both leaders held discussions on several issues including ways to give further impetus to trade and cultural ties."
(Pic: ANI)