How world media covered Pakistan announcing release of IAF Wing Commander Abhinandan Varthaman
Wall Street Journal on IAF pilot Wing Commander Abhinandan Varthaman's release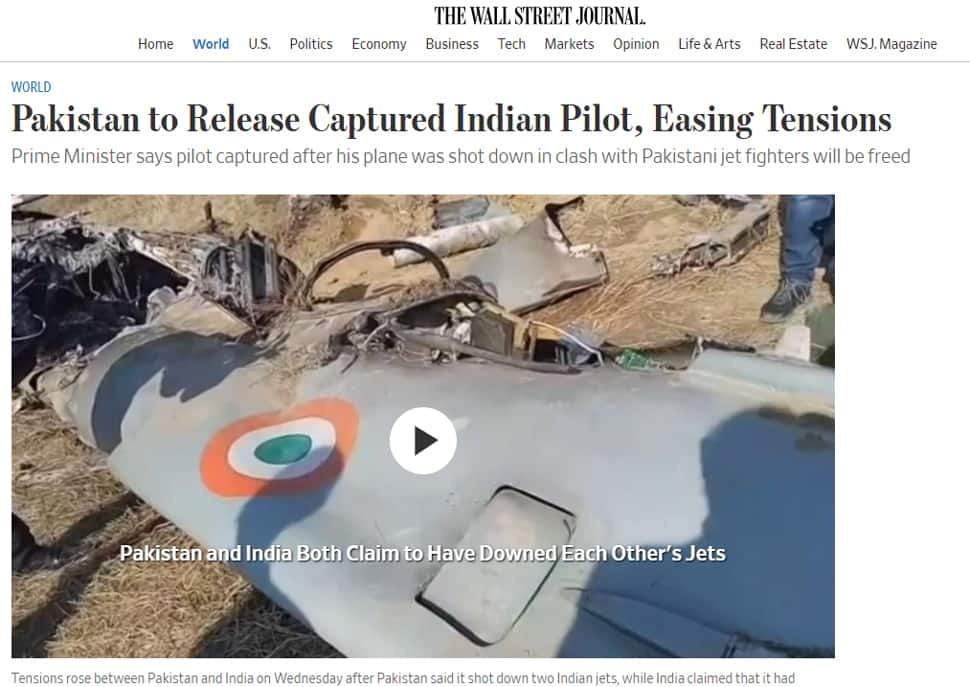 During a joint session of Parliament on Thursday, Pakistan Prime Minister Imran Khan announced that Wing Commander Abhinandan Varthaman of the Indian Air Force who is in Pakistani captivity will be released on Friday. The Pakistani PM termed its decision of releasing the IAF pilot a 'gesture of peace'. Wing Commander Varthaman was detained by Pakistan on Wednesday following a fierce engagement between air forces of the two sides along the Line of Control when his MiG 21 fighter jet was downed. World media has welcomed the decision and are viewing it as a way forward to deescalate tensions.
Wall Street Journal called the Pakistan Prime Minister's announcement as a 'gesture that appeared to dial back a confrontation between the nuclear-armed states after two days of back-and-forth military attacks.'
Al Jazeera on IAF pilot Wing Commander Abhinandan Varthaman's release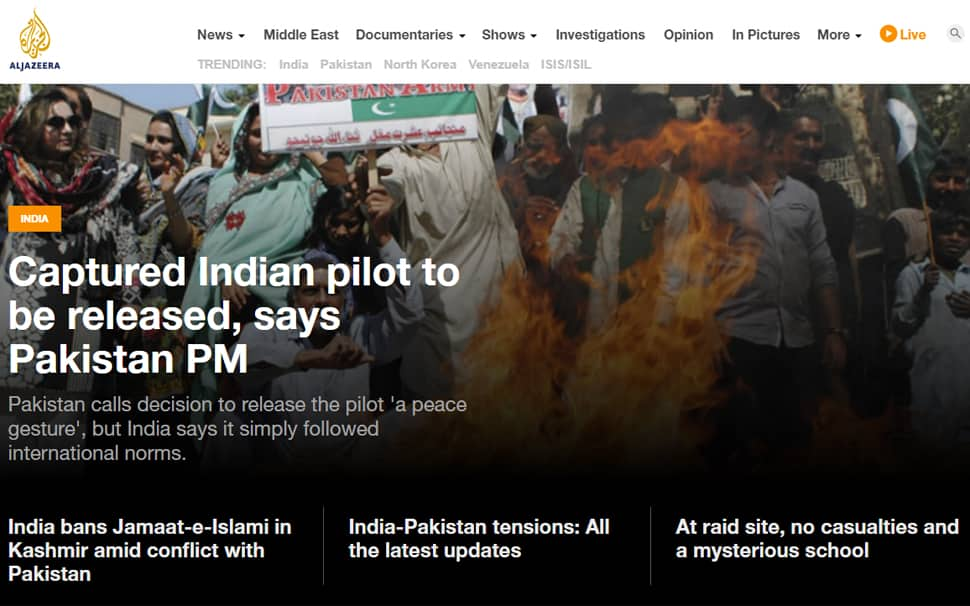 Reporting on the India-Pakistan tensions, Al Jazeera said that Wing Commander Varthaman and the Indian Air Force (IAF) have been at the heart of the crisis between the two countries after Pakistan claimed to have shot down two Indian fighter jets in response to the bombing of alleged "terror" targets inside Pakistan on Tuesday morning. It quoted the IAF statement which said that in releasing the IAF pilot, Islamabad was simply following international norms around prisoners of war.
The Guardian on IAF pilot Wing Commander Abhinandan Varthaman's release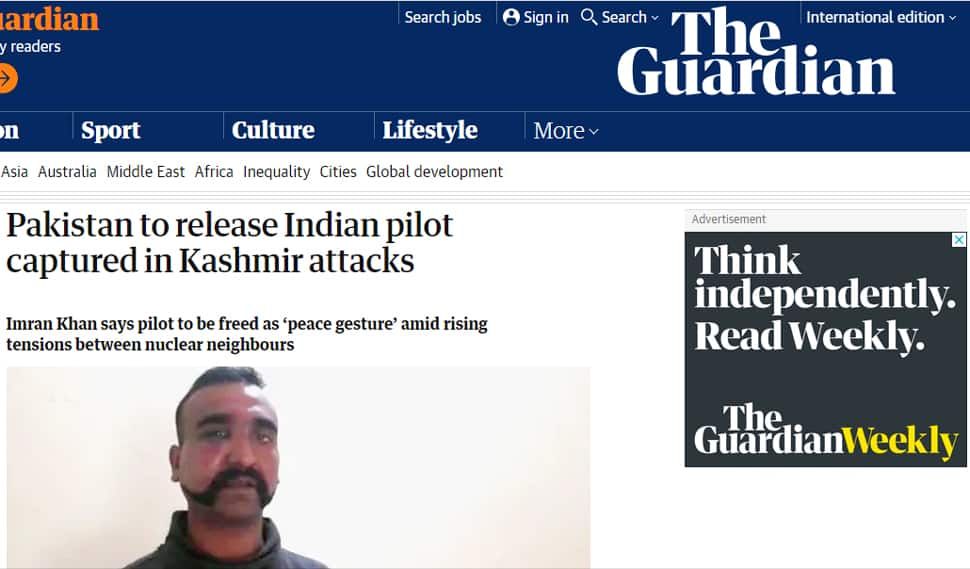 CNN on IAF pilot Wing Commander Abhinandan Varthaman's release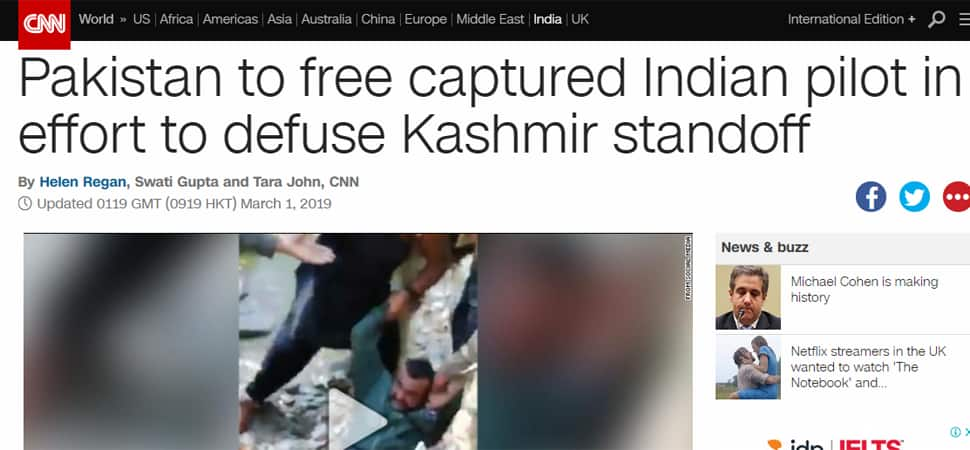 BBC on IAF pilot Wing Commander Abhinandan Varthaman's release